Nintendo's iconic Super Mario 64 is now available to play on a web browser, as the 1996 platformer finds a new lease of life.
09:28, 04 May 2021
Are you ready to scale the castle once more, chuck Bowser into the fiery abyss, grab a sweet slice of cake, and search for a mythical Yoshi on the roof? If so, you'll be over the Moon to learn Super Mario 64 is now available on web browser. From racing penguins in Cool, Cool Mountain to conquering the Chain Chomp in Bob-omb Battlefield, whacking the Whomp in Whomp's Fortress to having your hat stolen by a mischievous monkey in Tall, Tall Mountain, Super Mario 64 had it all.
Not only iconic for being the first 3D Mario game, but remembered as one of the greatest video games of all time, Super Mario 64 rightly earned its place as the best-selling Nintendo 64 title ever. Since it's release, Super Mario 64 has been ported to the Nintendo DS, Wii Virtual Console, and was recently re-released as part of Super Mario 3D All-Stars. Over the years, fans have ported it to the likes of the PlayStation 2, Dreamcast, and Android. Now, you can officially play the Luigi-less legacy on PC.
How is Super Mario 64 Playable On Web Browser?
Super Mario 64 is absolutely worth one-hundred percenting to the very end
If you want to play Bowser in your browser, head to this unofficial site to enjoy all the fun and frolics of this gaming classic. Using either a controller or your keys, it plays exactly like you're used to. Better yet, you can save the game, meaning your hard-earned stars will be safely tucked away for your next visit to Peach's castle. Super Mario 64: Browser Edition is a 1:1 emulation of the original, which supports both PlayStation and Xbox controllers.
Even now, the graphics stand up pretty well and remind us why the game was so pioneering at the time. Only recently, we covered how Nintendo has stuck to its guns and removed 3D All-Stars from sale. The limited window of the collection's availability means the price started rocketing on auction prices. It was apparently a test from Nintendo, which thinks rerelease sales are better in a small batches instead of letting the game inevitably slip off. Nintendo isn't actually selling Super Mario 64 on web browser, so we'd like to point out it probably won't be around for long.
Can you still play Super Mario 64 on web browser?
Finished Super Mario 64 tonight. Got the 70 Star completion. Didn't really wanna go for 100 or 120. I'm pretty content with this. Normally I don't play platformers lol.
Now...do I move to another franchise or do I start Sunshine...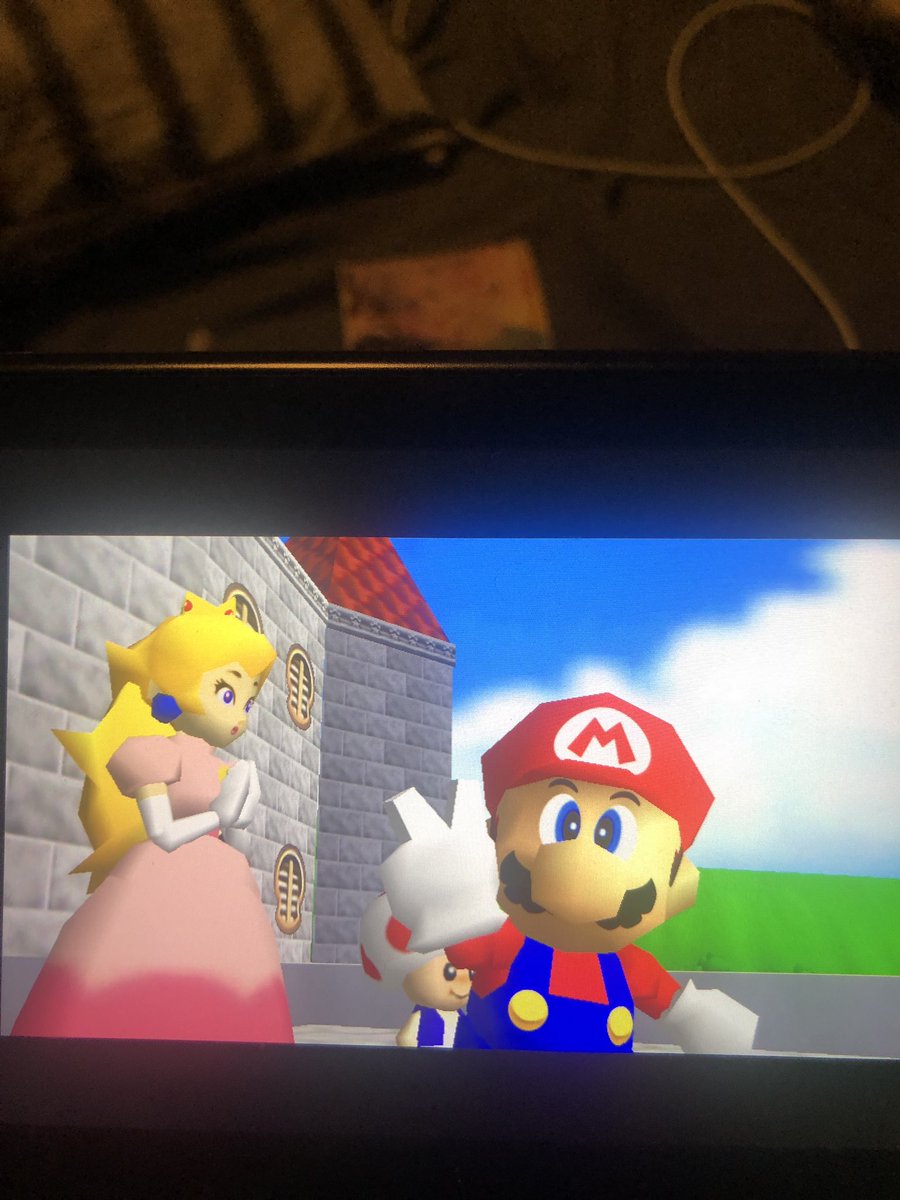 At the time of writing, Super Mario 64 is playable on web browser, but be warned, it's probably not long for this world. Nintendo is notorious for slapping takedowns on anything that tries to use the Mario name without permission. Considering this isn't an official collab with the House that Mario built, expect Super Mario 64 on web to be pulled when those at the top hear about its existence. It's not exactly the shortest game to wallop through, so get playing while you can.
Let's also remember that a PC port of Super Mario 64 was axed last year. That one actually required players to own a physical copy of the game, however, it didn't stop Nintendo halting the project in its tracks. It's only a matter of time until the Big N sniffs out this PC port and sends Super Mario 64: Browser Edition packing to a watery grave in Dire, Dire Docks. Still, you can make the most of this Rainbow Ride for now.
Images via Nintendo | Pixabay