New York's head coach talks shop about the Subliners' revitalized season
20:00, 24 Jul 2020
They came, they saw, they conquered. The New York Subliners are the second team in this season of the Call of Duty League to defend their own home series and they're the only team outside of the top four teams to win a home series weekend. Not only did they win it, but they swept the Chicago Huntsmen in the grand finals, making a statement that the New York Subliners is not a team to underestimate. For a team with such a relatively rough start to the season, the Subliners' turn around to take a home series leads to a couple of questions. Primarily, how did the team switch their season story from lacklustre to being sudden playoff contenders?
Their head coach John "Revan" Boble sat down with GGRecon to discuss the NY home series win, the team's dynamics and mentality, and their playoffs prospects.
#1 TEAM DAD
Before the players even play a match, there needs to be a coaching staff and a head coach that prepares them and shapes the way the team behaves. For every esport, it's difficult to know what exactly a head coach does. The only constant is that there is no constant. Every game, every team will operate differently, and the vision a head coach implements for their team changes with each person. For Revan, he likes to take on a more "parental" role.
"I schedule all of our practices. All of the coaches meet up at a certain time and we put practice schedules for the week to make sure everyone gets good scrim time. I help out a lot in team discussions, I'm kind of like the voice that can break a tiebreaker or lead the team in a certain direction. I watch a large majority of our VODs of both our games and the other streams. I write down a lot of what the other team does so I can relay that back to my team.
"All of the preparation that goes into matches, making sure that team discussions are flowing smoothly and that the guys are making it on time for scrims. I'm pretty much like the dad of the team, the adult at the table. Plus, some outside stuff for the team, give my two cents when it comes to content, I try to help out wherever I can."
Even though the Subliners as a franchise have only been around for a few months, Revan was there since the beginning, helping craft the team and deciding who would make up the identity of New York's Call of Duty team.
"I played a pretty big role in building the initial team. We brought up players to the drawing table, listed off qualities that we wanted in players, and what kind of personalities we're going after. We were building a brand from the ground up, so brick by brick, we were building up this foundation of people and players who can represent the brand well, who can kind of compass the idea of what we're trying to build in New York. We definitely hit some bullseyes, Zooma who's from the area he's from New Jersey, he's a big part of our team for instance."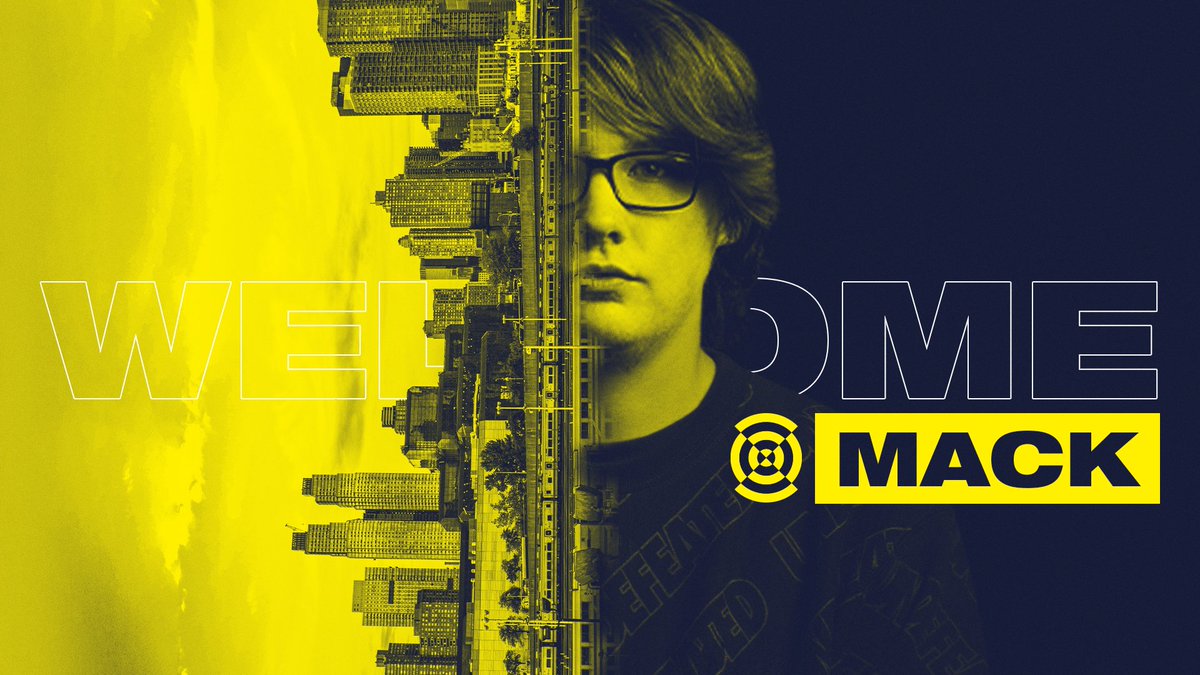 THE MACK FACTOR
The thing about creating new rosters is that sometimes, as much as you try, things do not click as much as you want them to. After a 2-7 start in their first four weekends of the CDL, it was clear that something was just not working with the team. It was rough for both the fans and the players themselves, and Revan shares some information as to what was happening during that time.
"It was not a great start to the season. Which was weird because in practice, especially leading up to Minnesota, some of the guys were saying 'oh this is the best practice we've ever had before an event'. We were winning a lot of scrims and the only teams we were losing to were Atlanta and Dallas. So, I don't know exactly the right word but there were some things going against us. We were practising really well, but we went to that event and got slaughtered."
A bad opening weekend isn't the end of the world, but as the results weren't coming in for the home series after that, and then the home series after that, the team was running into some obstacles that needed more attention to fix.

"We kind of hit a bump in the road with our main team when we had Trei (Zer0). There was a moment in time where we just weren't seeing progression with our practice with our scrims. We were starting to think of a change."
In comes a rescue from an unlikely place. In March, the Subliners added rookie Makenzie "Mack" Kelley, an amateur player from the Call of Duty Challenger scene, and who had just placed second at the Minnesota Launch Weekend's Open with his former team Hybrid Black.
"Our management has had a lot of success in the past with their Overwatch team with bringing in new talent, so that's something they were constantly asking us to do.

"Mack was always a player on our radar, I try to keep a list of players that are rising talents coming up in the scene, Mack was a guy that was definitely up there. When it came time to actually see if we could sign this guy and use him, I sat down with the players and said 'Hey have you heard of this guy Mack, we're bringing him in and thinking maybe he can turn the team around.' They said, 'Well we haven't really heard his name much', but he's had success here and there. He was making a name for himself, and we signed him, and we haven't looked back since."
In the words of CDL caster Miles Ross, Mack is "just a lunatic… He's full of confidence and he gives his team a lot of map to work with". Described as a "game-changer", Mack is widely seen as the key to the Subliners' success recently, but Revan paints Mack more as a catalyst to enable the rest of the team.
"If there's one thing that I can say about Mack's gameplay is that he's never going to back down from a challenge. I think that type of mentality works well for our team,"
We have sort of a disrespectful playstyle. We're just going to square up, we're going to challenge you, we're not going to back down, and we're going to keep coming at you.
Listen to the team comms during
@AccuracyLA
's icy 1v3 against Toronto during the team's championship weekend.
#NYSL
❄️❄️❄️
NEW YORK'S GREATEST DEFENDERS
When the Subliners defended New York, they became the first team that was not in the top four to claim a home series, and with that comes with a lot of pride and satisfaction. For anyone who's even met a fan of the Subliners' sister Overwatch team the New York Excelsior, you know how crazy and passionate those fans can get. Even though COVID-19 has these large events and gatherings postponed, Revan mentions how fond he was of the New York fans when he had the chance to meet them (after seeing their Overwatch sister team's crazy fanbase), and how the Home Series win could be so much sweeter if it were an actual win in NYC.
"That [the fans] was one thing I was really impressed by. I knew of the Overwatch League, I knew we had a team, but when I first came on board, I was like 'do people actually show up to the gatherings and watch parties?'. I started coming to a lot of them, especially the one at Brooklyn Bowl, and I was like wow this place is packed! That's definitely the thing I missed the most from this whole situation, having all these New York gamers coming together sharing their passion, cheering on for the team, its something I miss a lot."
Speaking of the fans, if you peek at the YouTube chat during a Subliners game, you'll see the phrase "No Doug, no dub" spammed throughout a Subliners match. It's a callout many fans use to say that they want to see highly popular substitute Doug "Censor" Martin play in a match. Revan understands fans wanting to see Censor play but puts a hardline as to why it's not likely to happen.
"Subs have been a thing for a little bit in CDL, but the restrictions on them have never been as big as they are now. In the past, the subs could compete with another team and go through the bracket and win it, while being on the roster of another team. Now with franchising, it's a new system of Call of Duty. If we had a do-over, we could've gotten a head start on something regarding substitutes, but I think the league is getting to a much better place. They can be used a lot more than before but it's just really hard because of some of the restrictions in place.
"There are some challenges and hurdles regarding that, but the league is making strides. In regards to Doug, we've tried incorporating him in practices, putting him on a couple of amateur teams, we tried to put him in we tried to give him some playing times, but ultimately we felt like these were the strongest five we could field and that's the roster we've decided to put out.
"Sometimes in between home series, we don't have a large amount of time off, so a couple of days at best. In CoD the chemistry is huge, the trust these players have in one another, it's important to maintain. It's such a day-to-day game, that's why these players play so much each day. That's how you try to find consistency, by playing with the same group, playing with the same players, and figuring out the situations together."
LEARNING THE LESSONS FOR THE FINAL MARATHON
Now that they have a title under their belt, going into the London home series the team was definitely coming in with confidence. Unfortunately, they couldn't repeat the same performance they had in their home series and couldn't make it out of the group stage.
"There's no excuses, we came into the NY home series with a lot to prove. I think we did a good job at changing our image and proved we can battle with the top contenders. We came into the next one with the hopes of a two-peat, we thought we had a good path to the finals. However, we all felt something was off after our first series with Dallas. 'Something doesn't feel right, the comms weren't there'. I don't think we overlooked Paris or underestimated them, but they did catch us slipping in the first London home series and now they've caught us again.
"I think coming into this event Paris had a ton to prove and I think in that series they wanted it more than we did, and they wanted it more than other teams in that tournament as well."
With their last home series played, the NYSL have nothing left to do but to look towards playoffs, and Revan was incredibly clear as to the expectations for the squad.
"I think one thing a lot of these home series have proven is that a couple of the top teams, things are really close. You definitely start to see a separation the further down you go, but hey, if we show up if we play our best Call of Duty, we can beat anyone.
"Fortunately, we have a high seed, we're solidified to go into the winner's bracket, we got that under our belt. Our goal was getting past a semi-finals in a home series, making it to a finals. Last weekend was a step back, but it was a good reality check for the guys but I'm glad it's happening now than ever.
"I don't care who we play, I don't care who we match up against, the only team I'll focus on is my team. If we hunker down and focus were more than capable of making a deep run. We just can't look ahead of our next match up. The most important match is the one you're about to play. I believe our team can do it, everyone on the team believes that we can do it. It's just a matter of putting in the work, we can actively try to fix the mistakes we made at the last home series, the issues we know we have as a team if we do that I definitely see us winning it."

With the regular season now over for the Subliners, we won't see them until the World Championships, where the sky is the limit for Revan and the New York roster.

Images via New York Subliners