Who will be the first on the board for the VALORANT Champions Tour?
20:00, 02 Feb 2021
VALORANT's victory road is here. Filed down from 129 teams, eight teams have qualified for the first step into the inaugural VALORANT Champions Tour (VCT) for North America.
Four days worth of the best teams battling for dominance, a double-elimination bracket so no team is unfairly left behind, and the chance to make it one step closer to qualifying for Masters, North America's first Challengers event is set to be a fireworks display of not only the who's-who of VALORANT talent, but the ignition of their grand narrative.
Not So Perfect Attendance
Welcome
@Silenx_x
to our competitive VALORANT team!
Silenx will be filling in temporarily for
@nitr0
as he takes time off to spend with his family and newborn baby. We're excited to start off the VALORANT 2021 season with Silenx!
#100T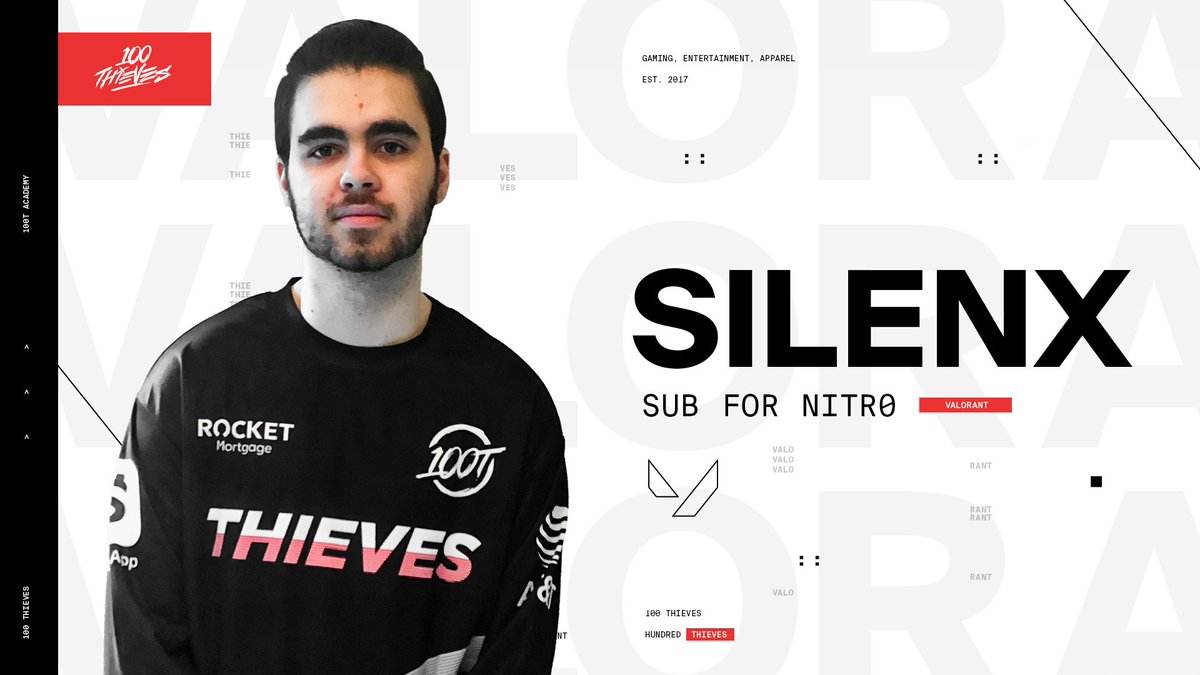 Three teams are missing in action from the start of the VALORANT Champions Tour. TSM, 100 Thieves, and T1 are all absent on our attendance sheets. Weirdly enough this makes Challengers 2 that much more competitive, but it also poses some possibly harsh truths to teams North American fans have fallen in love with.
100 Thieves have a more than fair excuse. With Nicholas "nitr0" Cannella out spending much needed time with his family and newborn, Jonathan "Silenx" Huntington stepped in as an emergency substitute. This explains their early departure from the open qualifiers losing to Carpe Noctem.
TSM, on the other hand, does not have such a strong case as they lost 1-2 to XSET. While they've been on the rise for some time, TSM dropping out that early is an upset, especially when you look at their performance historically. This is the team that dominated much of June of last year and even placed second during First Strike. Their absence is going to be missed, and TSM diehards will have to wait until Challengers 2, which starts up later this month, to see the exciting stylings of Matthew "Wardell" Yu and company.
Now T1 has been an interesting case for the last few months now. Obviously still trying to find their sea legs with new addition Ha "Spyder" Jung-woo, the team exited the qualifiers with a loss to Andbox. These past few showings have not been votes of confidence. First Strike was a chance to showcase their frankly star-studded roster; they placed fifth-eighth. This is not something anyone would have believed would be possible for a team with Braxton "brax" Pierce and Tyler "Skadoodle" Latham, but now it looks like a fairly concrete reality.
Immortals Rising
Immortals have been a team on the rise, that goes without saying. However, their new roster has defied expectations. Let's go back to the start of January, both Jason "neptune" Tran and Jason "jmoh" Mohandessi depart from the starting lineup. Just days before the VCT open qualifiers are set to begin, Nicholas "NaturE" Garrison and Rhett "Kehmicals" Lynch are brought to fill out the roster. With moves that fresh, not much can be expected from a team that performed well, but never really challenged for titles, right?
Wrong.
When we examine the trail of teams left in Immortals wake, we get to truly see how promising this roster is. Besting the likes of Cloud9 Blue, XSET, Sentinels, and Team Envy, Immortals could almost be considered favourites heading into VCT Challengers 1. It is a safe bet to give them direct seeding into Challengers 2 later this month, but where exactly does the stock end with this new roster? Is this a new powerhouse headed straight for the moon or was their performance in the qualifiers just a pop flash?

Darkhorse Challengers
GGs
@TSM
. 🤝
We take double OT and move on to quarter finals tomorrow. 😈🔥
#RepTheSet
❌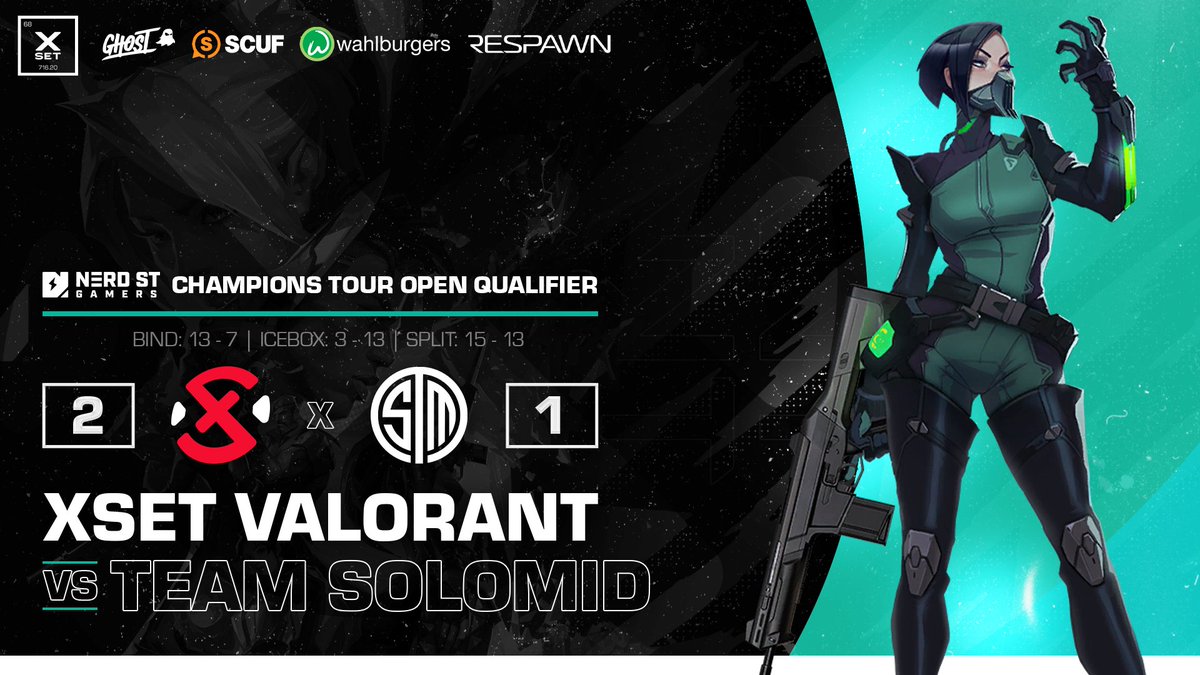 Two teams have been making a name for themselves as harbingers of a new class of talent in North America. Both XSET and Luminosity Gaming have recently been on a tear and been performing exceptionally well, which begs the question; can this continue and position them well heading into VCT Masters.
From the Nerd Street Gamers (NSG) x Complexity Invitational and their recent victory at the NSG Winter Championship, Luminosity Gaming are not a team to sleep on. With wins over Sentinels, Andbox, Team Envy, and Complexity, Luminosity have shown these past few months that they can compete at the highest level. Many of the participants in VCT's Challenger 1 are teams they are familiar with and prepared for. They might be an underdog in your eyes, but their record shows they can hang and even beat the best in the region. However, can they continue to climb?
XSET sits in that same plucky underdog boat. Their victory at the NSG x Complexity Invitational should be applauded. Beating teams like Luminosity, Built By Gamers and Renegades is no easy task and when you look at their open qualifier showing this even furthers their claim to fame. XSET were the ones to stop TSM short, something not many teams can claim they've done. Sure, they lost to Immortals, but at this point, is that an upset?
Both teams come into VCT's Challengers 1 with points to prove and with nearly no expectations put on their shoulders. XSET have a bone to pick with Immortals who stopped them just short of the open qualifier semifinals and Luminosity have some strongly worded emails for the players on Team Envy for the same reason. With two underdog stories to cheer for, it's a safe assumption to mark at least one of them as a roster to make a dent in the event and quite possibly book their tickets to Challengers 2 later this month.
Race To The Throne
It's funny how people sleep. Some sleep on their side, others sleep on their belly, and the rest of the world sleeps on
@SicK_cs
. 💤
What once was a two-horse race, now has been blown wide open. With some of the biggest names in North American VALORANT out in the open qualifiers, Sentinels has the opportunity to fill the vacuum left in their place. However, Sentinels have not been as impeccable as they have in the past. Gone are the days where their only rivals would be TSM. Now Sentinels have to be on form or else they end up dropping sets.
The Nerd Street Gamers Winter Championships saw Sentinels advance second out of their group, dropping a game to NRG. They advance to the grand finals, but are stopped in stunning fashion by Luminosity Gaming. Even during the Challengers open qualifier, Sentinels getting stopped short and dropping a game to eventual winners isn't anything to be sore over, but it was a far cry away from their dominance last summer.
Is this the start of a valley for one of North America's best or just them taking a light couple weeks before the VALORANT Champions Tour starts up?
Images via Riot Games