The wait might finally be over, as new leaks claim Bethesda's Starfield will release on Xbox in 2021.
13:31, 29 Apr 2021
They say that patience is a virtue, and when it comes to Bethesda's mysterious Starfield, it's never been more true. While Bethesda is known for everything from Fallout to The Elder Scrolls, the acclaimed developer is also remembered for keeping us hanging on with lengthy waits between titles. We assume that Fallout 5 is out there somewhere and probably eyeing a 2030 release on the PlayStation 6, however, Starfield is (hopefully) here to keep us busy in the meantime.
Despite an all-star reveal at E3 2018, things have gone quiet on the Starfield front. Aside from the fact it's a sci-fi spectacle that should take Bethesda to new heights, we're left adrift in the cold abyss of space and a cosmos of rumours. Things took an interesting turn with Microsoft's $7.5 billion acquisition of ZeniMax Media and Bethesda, which has led to obvious whispers Starfield will release as an Xbox exclusive. Now, those on the inside have another potentially massive update.
What's the rumour about a Starfield release in 2021?
Insider Rand al Thor 19 is not only confident Starfield will be an Xbox exclusive, but also tipped the title for a 2021 release. The co-host of The Xbox Two podcast told listeners, "I've been told, by very reliable people, that Starfield was 100% an Xbox exclusive. I've even made bets about it, and I don't bet unless I know I'm willing to bet. So I'm really, really confident that Starfield is only releasing on Xbox when it does". Only recently, Xbox boss Phil Spencer confirmed "some" Bethesda games would be Xbox exclusives.
Expanding on when we could see Starfield, they added, "I've been told as well that Microsoft is trying their hardest to get the game out for this holiday. They really want Starfield out this holiday. The game's basically finished - it's in bug squashing mode right now, very much like Halo Infinite, and it would be a big boon for Game Pass and Xbox if both Halo and Starfield could launch this fall".
If all of the above is to be believed, then it's great that Starfield is further along than we first thought. Then again, it seems strange that Bethesda wouldn't at least have given fans some new footage or an update to give potential sales a boost. Most publishers market the hell out of AAA games, and with some people even forgetting Starfield exists, we'd expect a little more noise by now.
Will Starfield release in 2021?
Bethesda is now 100% confirmed to be attending E3 2021, but even more interesting is they are listed separate from Xbox, almost as if they may still have their own showcase completely set apart from Microsoft. This could be indicative of a huge announcement incoming...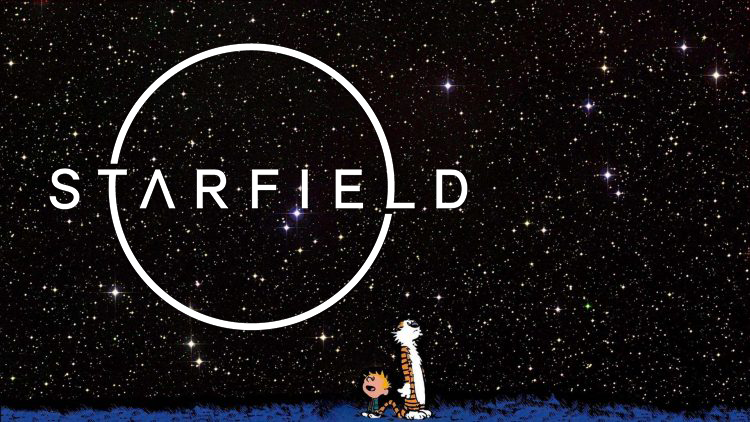 As Microsoft finds its feet with the Xbox Series X/S, a 2021 release for Starfield isn't completely out of the question. Sony has some big hitters this year thanks to Ratchet & Clank: Rift Apart, Horizon Forbidden West, and maybe even God of War: Ragnarok. Microsoft is ploughing a lot of effort into the long-delayed Halo: Infinite, but if it doesn't want to put all its eggs in one basket, the surprise drop of Starfield could give Sony a serious run for its money.
Earlies this year, other insiders claimed Starfield and Wolfenstein 3 could land this year, and while the latter looks less likely, Starfield is a major possibility. The idea of Starfield being an Xbox exclusive is a logical assumption to make, however, we're not sure it will be released in 2021. Then again, we could be wrong. If Starfield does release in 2021, it will be a welcome addition to this year's gaming lineup and mark a major milestone in Microsoft's lucrative partnership with Bethesda. While we take all of the above with a pinch of salt, let's wait and see whether we'll be shooting for the stars with Starfield in 2021.
Stay up to date with all the latest esports and gaming news by checking out our social channels here: Twitter | Facebook | Discord
Images via Bethesda