No Nier misses here...
21:30, 28 Dec 2019
Good news for those of you who thought the 31st was too long a wait for fireworks. Zachary "Sneaky" Scuderi has got you covered with his latest cosplay.
Over Christmas he's posted pictures of himself as YoRHa No. 2 Type B, also known as 2B, one of the protagonists of Nier: Automata.
While perhaps not very Christmassy, there's a lot to like here. 2B's is a unique look that comes with many details. It's easy to half-ass with a black dress and maybe a piece of cloth, but the League of Legends player does it justice. From intricate black dress and iconic military visor to the Virtuous Treaty blade replica, the original characters brought alive in the shots posted to his Twitter account.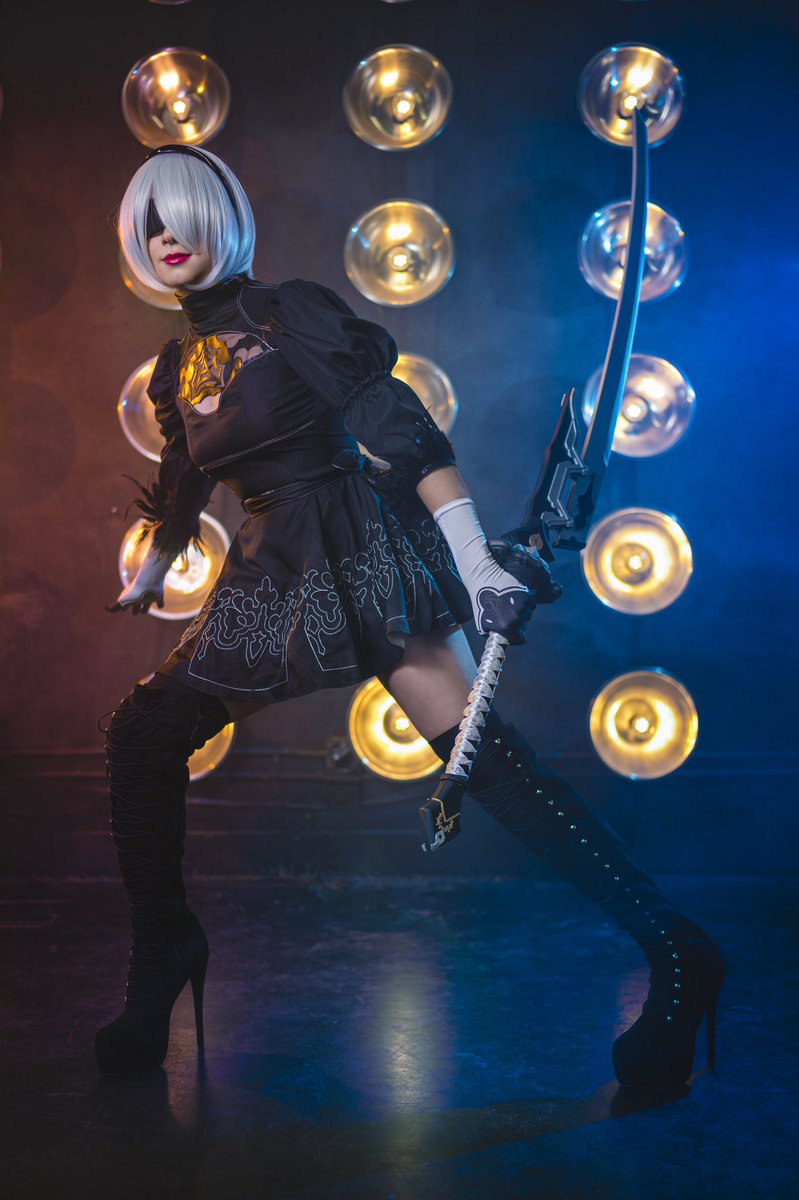 Nier: Automata is an action RPG which came out in 2017, to critical acclaim. Its androids 2B and 9S were especially well-received, with the former since having appeared in other titles like Soul Calibur VI and Final Fantasy XIV.
Zach of many trades
It's not the first outing in another's boots for the former Cloud9 ADC. Besides streaming on Twitch, Sneaky maintains a Patreon, where he regularly posts his interpretations of popular video game characters. While these tend to be limited to the League of Legends universe, he does occasionally explore other games.
The creations are brought to life in collaboration with his girlfriend Esther Lynn, a prolific cosplayer in her own right. In this particular case the pictures themselves were taken by Martin Wong, however. He is a professional photographer and founder of the Atomic Hype cosplay agency.
Other Sneaky creations this year have included K/DA Ahri and Pool Party Caitlyn. While he often portrays female characters, he has tried his hand at gender-bending others, like Urgot, as well. Now with this excellent go at Nier's 2B, fans can undoubtedly not wait to see what Sneaky will do next.
Less League, more cosplay?
Fortunately, it looks like he will have plenty of time to work with. As we reported earlier this month, fans will not be seeing Sneaky in professional play this Spring Split. In November, Cloud9 signed Jesper "Zven" Svenningsen in his stead and a transfer to Dignitas failed. This leaves him currently teamless.
The upside of this is that he'll have more time for streaming and creating works of art like this one.
Main image via Square Enix