Some signings LCS teams should look to make - including TL, C9, FLY, and GG.
18:30, 03 Nov 2020
With the League of Legends World Championship crowning its winner in the form of League of Legends Champion Korea (LCK), DAMWON Gaming, we can now look ahead on the North American side of League of Legends and look at some possible landing spots for some players in the League of Legends Championship Series (LCS).
Last week we went over what we roles we thought LCS teams should look at upgrading and/or replacing — explaining why we want to see changes and going over if teams needed more than one change. With that being laid out on the table, let's get down to the nitty-gritty and look at some players we'd like some teams to go for. We won't go over every team or every role, but we'll look at some players that we would deem to possibly work well in the team we put them on. This is not all set in stone, just some welcome changes we'd like to see — or changes we wouldn't mind. This is all of course assuming these teams retain some, if not all, of the players they currently have on their rosters — besides the ones we'd like to see replaced/upgraded.
Team Liquid
To start it off, we'll go with Team Liquid, with a rumoured three-year extension for Nicolaj "Jensen" Jensen and a signing Barney "Alphari" Morris rumoured to be approaching, what we mentioned was left was the jungle position. Although Mads "Broxah" Brock-Pedersen performed more than fine, posting strong stats according to gol.gg, we feel like Team Liquid could do better.
With only a few players that could possibly replace Broxah, the one we think would be a perfect fit would be Lucas "Santorin" Larsen. The First Blood phenom would be a perfect fit to this already strong team. They already have what most likely is the best mid-laner now with Søren "Bjergsen" Bjerg retiring in Jensen, coupled with a solid bottom lane that contains the current LCS MVP, Jo "CoreJJ" Yong-in paired up with promising young talent in Edward "Tactical" Ra.
The way Santorin manoeuvres around the map during the early game would be a welcomed sight for an already passive and slow team — who waits for their opponents to make mistakes for them to capitalise on. On top of his early game efficiency, and his unwillingness to die in team fights, one point that can also be brought up is that he's an NA resident. Although we don't see Team Liquid picking up any other international talent apart from Alphari and already having CoreJJ, if push comes to shove, that's another option.

Cloud9
Once C9, always C9. Here's to the memories. 💙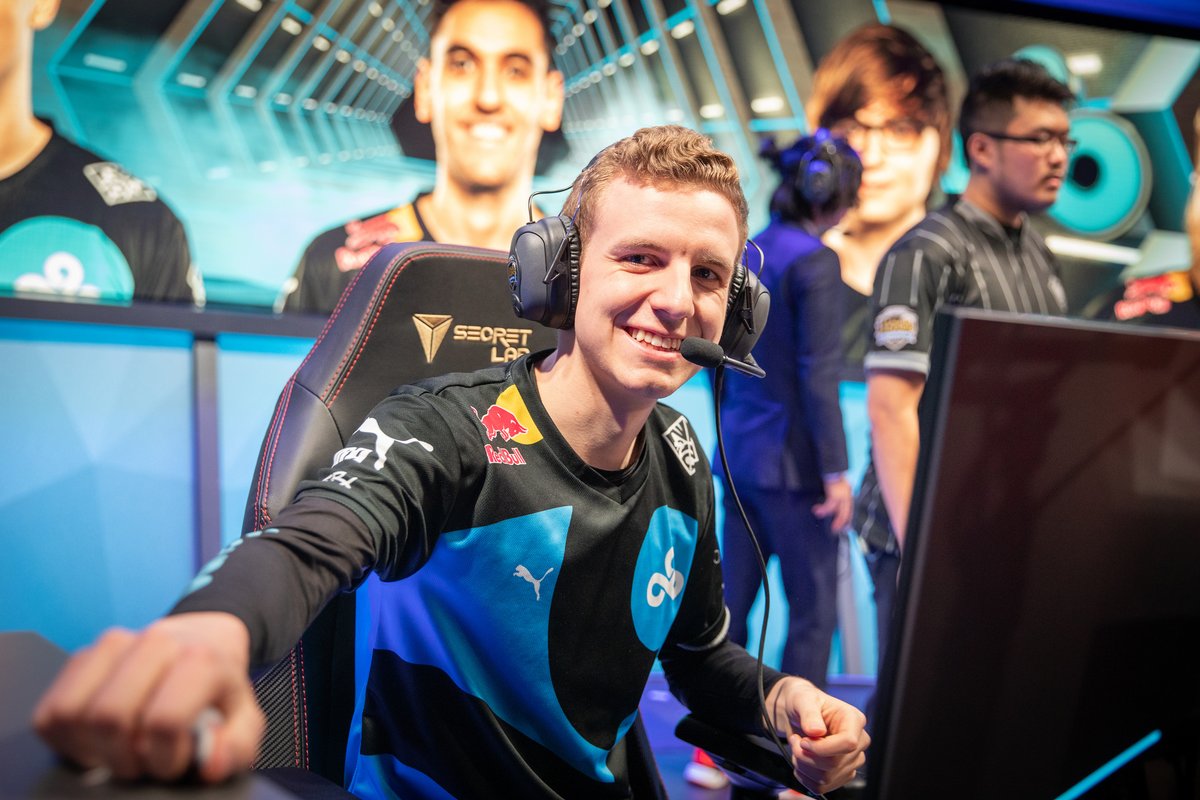 Now that Cloud9 has let go of Eric "Licorice" Ritchie and promoted Ibrahim "Fudge" Allami from Academy, one change we'd like to see is either letting go or trading Yasin "Nisqy" Dinçer. Even though he had some monstrous stats in both the spring and summer, being in the top of KDA and average assists list among all mid laners according to gol.gg, we think that bringing in Cristian "Palafox" Palafox from Academy alongside Fudge would be a welcome sight as they both would have some existing synergy. This existing synergy added on top of what was a very strong team that barely missed Worlds this year, could help Cloud9 get over the final hurdle that appeared in the summer.

FlyQuest
Although we did say we would like Santorin on Team Liquid, let's assume for argument's sake that he re-signs with FlyQuest. This would maintain the hardiness of this team, as they made two back to back split finals this year and made it to their first Worlds as an organisation. Like Cloud9, they are one or two changes away from getting over the hump, and the obvious hump would be Colin "Solo" Earnest. A clear weakside of the map for FlyQuest with a target on the back of his head from their opponents.
FlyQuest would benefit greatly from someone like, let's say, Licorice. Licorice already was a top-two/top-three top laner in the league, and was only dropped due to what many seem to think was an upgrade — although shocking considering how well he's performed the last few seasons. Licorice would help FlyQuest immensely get over that hurdle and possibly give them their first taste of championship gold. Also, Licorice is homegrown NA talent, that would mesh well with them as they already have the import slots filled with Tristan "PowerOfEvil" Schrage and Lee "IgNar" Dong-geun.

Golden Guardians
A middle of the pack team who has increasingly performed better and better since they first joined the LCS is — like Cloud9 and FlyQuest — one or two changes away from a better performance come the 2021 season. That one change we would like to see Golden Guardians make is replacing Kevin "Hauntzer" Yarnell with someone like Jeong "Impact" Eon-yeong — if the signing of Alphari by Team Liquid rings true. Impact has a plethora of experience, having multiple Worlds trips — one of them leading to a hoist of the Summoner's Cup with SKT Telecom T1 — and reaching the Mid-Season Invitational (MSI) finals with Team Liquid.
His experience could help lead this team with relatively unknown players — at least at the international level — get above the middle of the pack. He's a solid top laner who holds his own while also being left alone if need be. This allows for Golden Guardians to play around their other lanes more freely, such as the consensus best bottom lane at the end of the summer playoffs in Ian "FBI" Huang and Choi "huhi" Jae-hyun.
Images via Riot Games