Married men are still meta in the Overwatch League!
14:26, 30 Nov 2020
The Seoul Dynasty have picked up fan favourite Jong-ryeol "Saebyeolbe" Park and main support Taesung "Anamo" Jung. The former New York Excelsior players had just been released last week.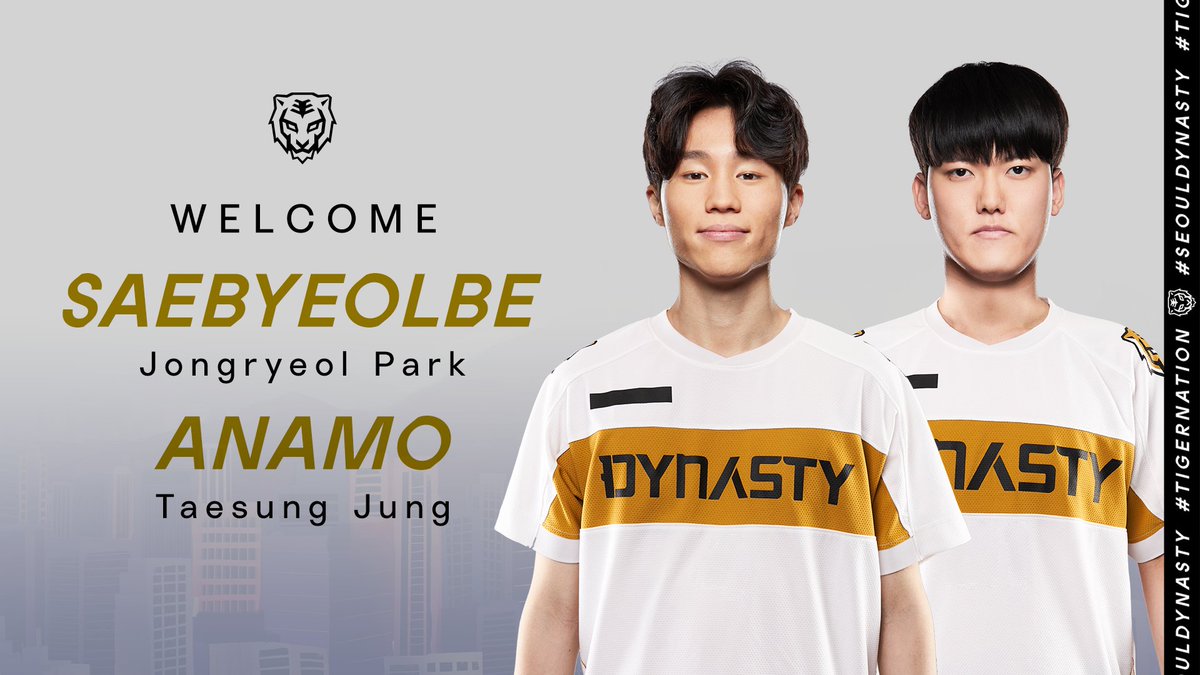 On their Twitter account, the Seoul Dynasty explained the reason behind the pickups. "As one of the most adept DPS players in the Overwatch League, Saebyeolbe brings to the table not only a great deal of experience but potential for growth as well. Furthermore, as the former captain of the New York Excelsior, we believe Saebyeolbe will be able to provide guidance and stability as a leader within the team," the organisation shared regarding the recruitment of the Tracer specialist. During the first two seasons, Saebyeolbe had become a beloved character in the Overwatch League due to his goofy antics but also his exemplary leadership, guiding young players like Yeon-oh "Fl0w3R" Hwang through high-pressure situations during his time on the NYXL.
Stepping in for Jin-mo "tobi" Yang, Anamo was chosen because of his reliability and adaptability that he had displayed on the Excelsior. "We believe that his skill set, as well as his flexibility, are assets that the Seoul Dynasty needs to evolve as a team for the 2021 season," the statement explained. According to comment on their discord by COO Arnold Hur, the Dynasty had given long-time main support tobi an offer for the next season which the player declined, making room for Anamo.
Currently, the Dynasty appear to be short at least one off-tank player, suggesting that further roster announcement news are likely to surface in the next couple of weeks.


Stay up to date with all the latest esports and gaming news by checking out our social channels here: Twitter | Facebook | Discord
Image via Blizzard Entertainment