Psyonix has released a September update for Rocket League, including cross-progression and more.
16:41, 16 Sep 2020
Rocket League's September update was always going to be a big one, especially with the game going free to play later on in the month. In Wednesday's update, Pysonix revealed that Rocket League would no longer require a Nintendo Switch Online membership to play with your friends, while also dropping their casual Epic Games' account linking feature for cross-progression.
Despite being around since 2015, Psyonix made the decision to re-release the game as a free to play, and from September 23, 2020, Rocket League will become exclusively available on the Epic Games Store. So what does this mean in regards to the latest patch updates? Let's take a look: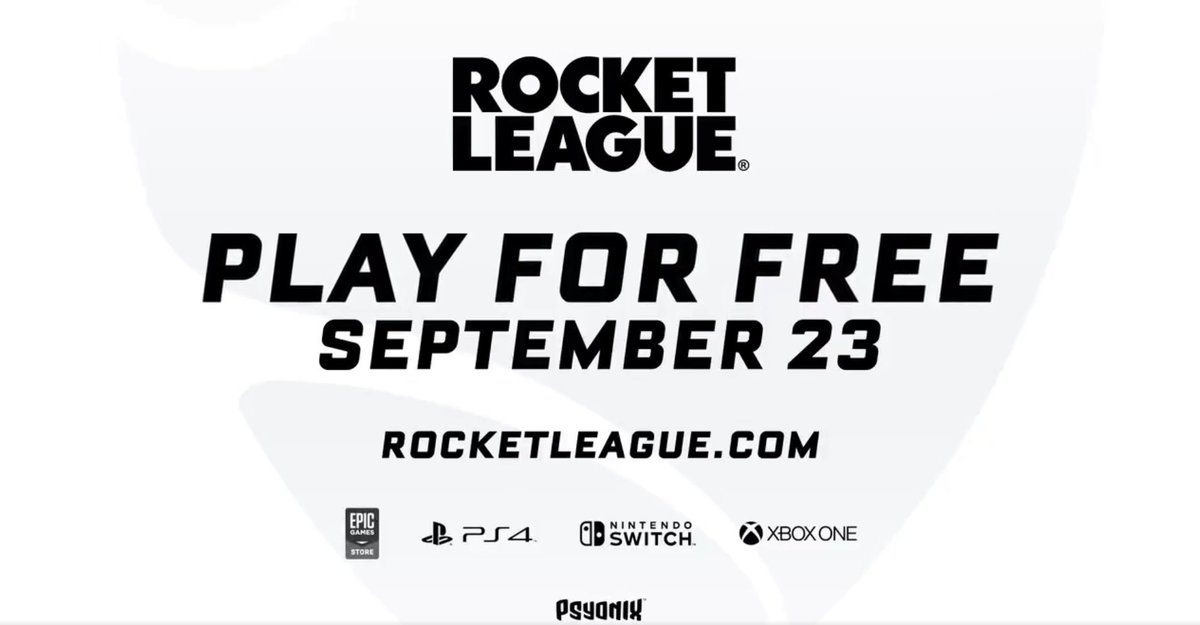 With the newly added cross-progression, players can link each platform they play Rocket League on to a single Epic Games Account to share progression, inventory, Rocket Pass progress and Competitive Rank. Players have been encouraged by Psyonix to select a Primary Platform from any existing accounts, and ideally you'll want it to be the account with the most progress.
Better yet, players who linked their existing Rocket League platforms to an Epic Games Account will also receive the 'Chopper EG' Wheels. What more could you want?
What was previously RocketID has officially been rebranded as Epic Friends, and will help blend your cross-platform friendships. Don't worry though, once you log in, everything will be taken care of for you and your RocketID friends will automatically be converted to Epic Friends. Simple, yet effective. When this new feature comes, your In-Game Friends List will be updated to display both your platform friends AND your Epic Friends in one single panel.
For anyone who played Rocket League before the free to play update was released, you have Legacy status, which will see your account showered with a whole host of special loyalty reward items. Pysonix has claimed these to include a Boost, Wheel, Banner and a special Title that will commemorate the year you first started your Rocket League journey. After all, you're one of the OGs.
Legacy status holders also get special "Legacy" quality versions of every Common item available before the free to play changeover, as well as access to all non-licensed DLC items.
Trading with another player now requires a linked Epic Games Account, and trading now requires both accounts to have purchased 500 Credits or equivalent (esports Tokens, Starter Pack, etc.) to deter fraud, however if you have a Legacy status then you'll be exempt from this requirement.
The rest of the update includes information about changes to menus and UI, and while we knew the new Tournaments formats were going to be rolling out prior to the September update, it has been announced that only a limited number of test Tournaments will be scheduled until the free to play transition officially takes place.
Creators will now be able to benefit from their audiences support in the Item Shop, and Quick Chats are being revamped, but you can read in more detail about all the changes coming to Rocket League in the full Patch notes.
Stay up to date with all the latest esports and gaming news by checking out our social channels here: Twitter | Facebook
Image via Pysonix