Multiple downtime issues wreak havoc on the newest update to Rocket League.
19:30, 08 Apr 2021
Season 3 of Rocket League finally dropped on April 7, and many players are ecstatic. After a long Season 2 run, players, both casual and professional, are happy to experience new content.
The season was prolonged and delayed in the past, making players believe that the game would perpetually stay in its Season 2 limbo. Previously set to release at the beginning of the month, Season 3 was extended to make way for extra in-game updates and bug fixes. Players were worried that Rocket League would end up like Fortnite Chapter 2 Season 2, which never seemed like it would end.
THIS
IS
ROCKET
LEAGUE
Fortunately, Rocket League Season 3 did end up coming out on April 7, much to the excitement of the in-game community. Professional and casual players that had stopped playing Rocket League started playing the game again, hyped for new content and challenges.
@SunlessKhan
Wasnt the worst season per se but it was the worst for content creators as the views were down in the dumps.
Season 3 is more than just a new season; it is also a complete overhaul of several in-game systems. These changes have garnered mixed feedback in the Rocket League community, but they present massive quality of life improvements to the game.

Such changes include an update to the trade-in system, trading eligibility, frame rate fixes, and plenty of new content. Of course, many people are sceptical about some of the updates, with most user complaints directed toward the updated trading eligibility rules.
Essentially, accounts must possess a certain amount of XP to trade frequently with other players. This measure seems to be a way to prevent scams; however, it has made the process a hassle for low-level players. Players already have to use 2 Factor Authentication (2FA) to verify trades, which should help prevent scam trades. Evidently, 2FA is not mitigating the trading issues enough, which is most likely why this update was pushed.
@RL_Status
@RocketLeague
Liking the blueprints idea, not liking this.
First 2FA and now we gotta be a certain level to trade a certain amount of times?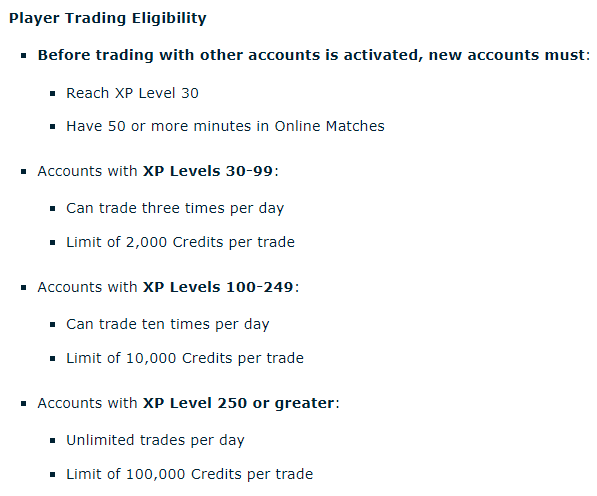 However, the new trading rules have unforeseen consequences for new players. Accounts with 30-99 XP can only trade three times a day, with a limit of 2,000 credits for trade. This security measure strongly discourages new players from trading with friends and community members. Even if it does prevent scams, many players are unhappy with this new change.
Other than the new trading rules, most of the changes made to the game were well-received by fans. Many were happy to experience new content after a tiresome Season 2. With improvements to the player ranking system, players were having more fun levelling up than ever.
I was C2 last season and so far starting pretty good lol. Ranks are easier now too.
#RocketLeague
#S3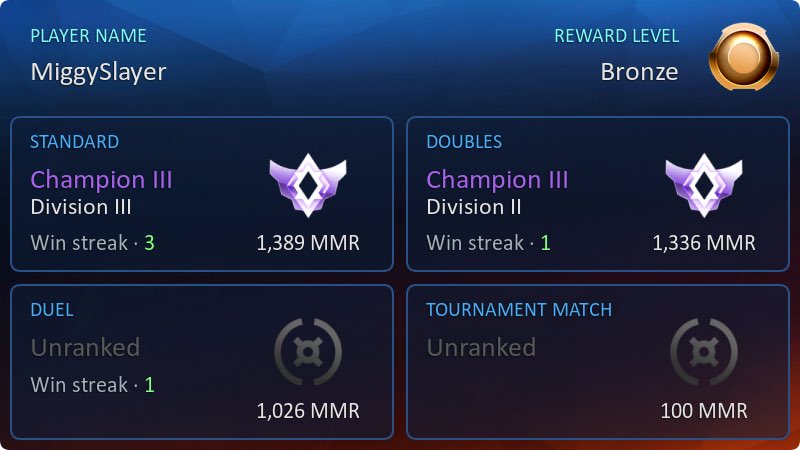 Many players were posting their new ranks to social media almost immediately after Season 3 dropped, ecstatic for the new set of challenges unlocked in the new season. Players have been speculating that ranking is easier in Season 3 than it was in Season 2, making climbing the in-game ladder even more fun. Most players are already at a higher rank than they were after grinding in Season 2, making competitive play more fulfilling overall.
@SunlessKhan
Yea, it's now Season 3 what could go wrong with that? Wait...
With so many players logging in and getting hyped for the new season, it seemed like everything was going well for Rocket League. That is until the server crash happened.
It was around 4pm BST on April 7 when the crashes began to happen, which affected everything in-game from game services to matchmaking. This downtime was intermittent at first, with players experiencing irregular server crashes and kicks. As time wore on, however, the crashes grew worse until people were completely unable to return to the game.
A million players on
#RocketLeague
Seasons 3 and the servers went down.
I needed 1 game to be officially ranked.
Pain.
These changes were temporarily mitigated by the Epic Games team, who restored matchmaking and other vital functions of the game. Trade-ins were disabled, though, which led many to believe that they were causing most of the server issues.
Game issues didn't stop there, though. In fact, the server crashes only grew worse. Intermittent errors caused tournaments for both April 7 and April 8 to be cancelled until further notice. Many players took to social media to ask about the game's status, with the official Rocket League Status Twitter account providing relevant details on the status of the game.
PSA: Players may experience trouble connecting to PsyNet and accessing online features. Thank you for your patience as we investigate. Follow the status here:

Around 12am BST on April 8, the server crashes spiked a second time. According to users on both Down Detector and Twitter, the game was either crashing or running at a degraded performance. This downtime created a lot of heartache for players excited to play the game after many weeks of waiting.
Even as of the writing of this article, the game is still highly unstable, with trade-ins and tournament play still cancelled for an undisclosed period. With many in-game features disabled due to instability, players are in the dark about the status of the new season.
Last Update for the Evening:
Due to continuing PsyNet issues, Trade-Ins will remain disabled until at least tomorrow. Updates will resume tomorrow when we have news to share.
Besides the server-side issues and a few minor complaints, feedback for Season 3 seems to be unanimously positive. While Season 2 was polarising, with players either loving or hating it, Season 3 seems to be one of the most agreeable seasons of Rocket League. Players seem united in their enjoyment of the new season, which has made the new season one of the best yet.
With more new content and challenges on the way, players are excited for what other surprises Season 3 will bring. Despite the current server issues, the Rocket League community seems to be enjoying the new season's content. More players than ever before seem to be excited about the game, which will continue as more content gets added to Season 3.
Images via Psyonix