This Rocket League Car Pack has received mixed reactions from fans over the past week.
18:30, 01 May 2021
The reign of the Lamborghini Huracán STO in Rocket League just ended on April 27. The car was offered as a limited-time DLC for a week, a decision that created somewhat of a rift in the Rocket League community.
An Elusive Car with a Steep Price Tag
Many Rocket League players are fans of the car, however they were not fans of the in-game price tag. Much like its real-life counterpart, the digital Lamborghini Huracán STO was sold for a whopping 2,000 credits, roughly equivalent to $20.
Maybe I'm a bit jaded here. When Rocket League licensed the McLaren 570S, the car only cost 2 dollars. It may not have come with a special decal or an extra set of wheels, but is the Lamborghini Huracán really worth 10 times as much at 2000 credits (roughly 20 dollars)?
This price increase is steep, especially compared to other in-game DLC. Over two years ago, the extremely popular McLaren 570S Car Pack was just $1.99, which was a fair price for most players.
@ripcordedGG
This is the only reason why I haven't bought the Lamborghini yet. I bought the Mcclaren and it feels like a scam to pay 10x more for another licensed car
Now, DLC is much more expensive. The Lamborghini Huracán STO DLC has made this fact extremely relevant. Many players point out the cost comparison between the McLaren Car Pack and the Lamborghini Huracán, which has created a bit of division in the Rocket League community.
Lack of Customisation Options and Other Issues
Only a choice few could afford to get their hands on this expensive Car Pack, which was later met with mixed reactions. Some did not feel that the car lived up to their expectations, whereas others were unsure what to make of it entirely.
The car's lack of customisable add-ons was the first red flag for many players. Many players' favourite aspect of collecting new cars is customising them. Without these customisation options, many players felt like they were just buying a locked-down skin, without any extra features to provide any further incentives.
@RocketLeague
2000 Cr and you cant use any decals apart from the one in the pack and can't change the wheels from the Lamborghini wheels a waste of Cr if you ask me
Many complaints regarding the lack of customisation stem from the lack of colour choices. The Lamborghini Huracán STO only comes in two standard colours: Blue Laufey and Arancio California. The car's wheels are also not customisable, which is a hindrance to most players. Many wish that some features of the car could be swapped out, whereas others are content with the car's stock appearance.
Many players and fans of Lamborghini appreciated the car's sleek, authentic design; however, there were many flaws with the vehicle's controls and hitbox.
Some players even complained about the car going through the ball altogether. Psyonix has not yet addressed this glitch, but many fans took to Twitter to vent their frustrations.
@RocketLeague
The
@lamborghini
Huracán feels really long and really slow it also seems to be going through the ball a lot.. It doesnt even feel slightly good to use.
Despite the steep cost of the Car Pack, some players were still able to get their hands on the car. This flashy, sleek car was the perfect addition to any Rocket League player's collection, which made it instantly desirable to fans. Many were unsure of the car's in-game performance, but its status in the real world was enough for them to make the purchase.
Battle of the Bulls
While some players seemed to be making the expensive purchase for the status alone, others wanted a shot at the Battle of the Bulls.
Tune in today at 4 p.m. PT (11 p.m. UTC) for the Battle of the Bulls Cinematic Cut!
It's all the Battle of the Bulls matches from last weekend with epic new editing. Don't miss it!
📺: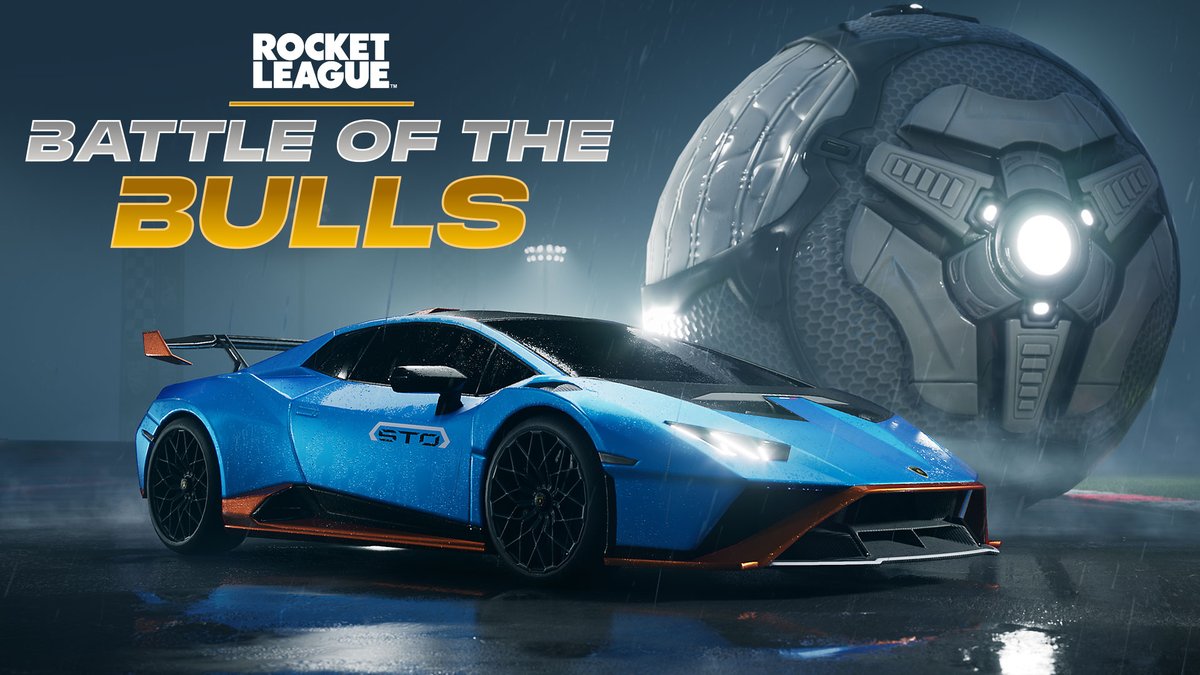 Owning the Lamborghini Huracán STO was a requirement to participate in this legendary contest, which was extremely hyped up on social media. Accounts for Xbox, Rocket League, and even Lamborghini were boosting this event before it even started. This extra attention was because there were hefty rewards for participants.
Winners of the contest received a $5,000 cash prize. According to Psyonix, even losers of the tournament walked home with cash. $1,000 was given to losers and runner-ups, making this contest highly-anticipated.
Introducing the Battle of the Bulls matchups!
Each match is a high-intensity 1v1 Duel, in a high-stakes Best-of-1 format. Game on.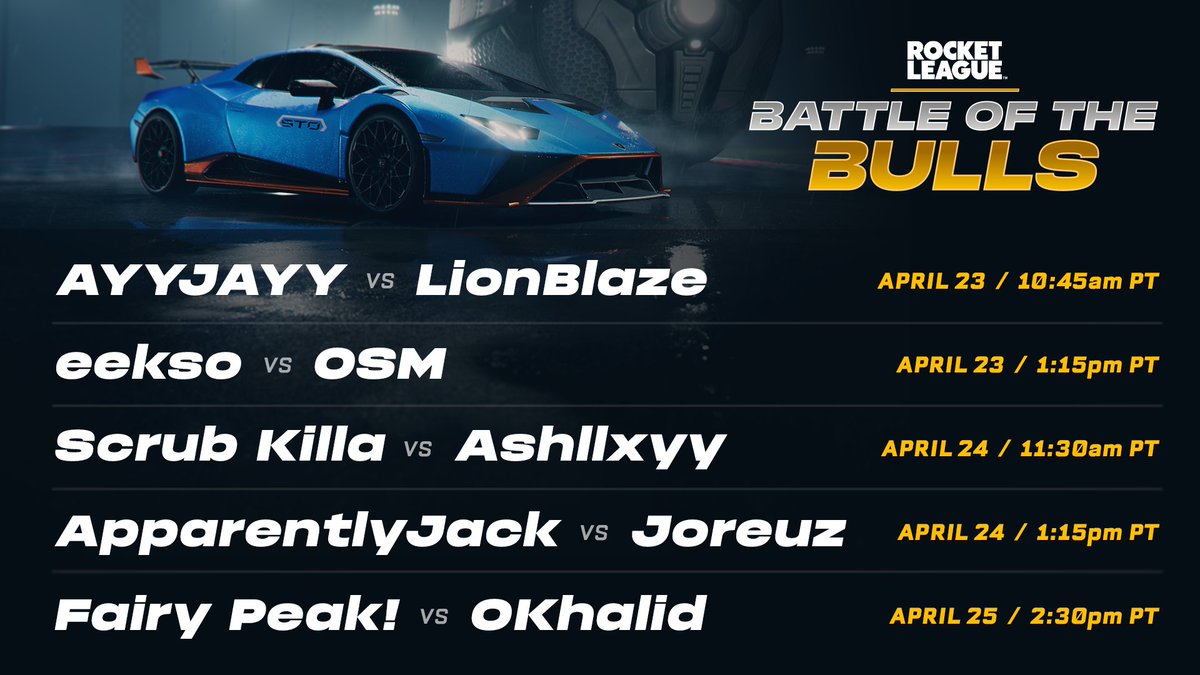 Battle of the Bulls ran from April 23 to April 25, where there were five winners and five runner ups, with the prize pool totalling $30,000. The winners were Gabriel "OSM" Sindri Benediktsson, Ashley "Ashllxyy", Joris "Joreuz" Robben, Victor "Fairy Peak!" Locquet, and the player known as "LionBlaze" won the Battle of the Bulls, taking home the $5,000 cash prize.
Runners up included Austin "AYYJAYY" Aebi, Dylan "eekso" Pickering, Kyle "Scrub Killa" Robertson, Jack "ApparentlyJack" Benton, and Khalid "oKhaliD" Qasim. Despite not receiving a $5,000 reward, these players still earned $1,000 for their efforts, which is a fair return on their $20 DLC investment.
This event was extremely hyped up in the competitive Rocket League scene, as many top esports organizations, such as Dignitas, FaZe Clan, and Team Vitality had players participating in this competition. Battle of the Bulls is also significant because it marks yet another event officially endorsed by Lamborghini.
Battle of the Bulls is such an awesome palette cleanser in the middle of
#RLCS
and its amazing to see players who don't usually get an audience this big absolutely excel 👍🏻
oh also LET'S GOOOOO
@ASHLLXYY_RL
AHHHHHH
A Sign of Future Possibilities
Lamborghini has been inching into the world of esports, creating digital versions of their popular cars for esports and racing games. Since Battle of the Bulls went well, this may be the beginning of a potential relationship between Psyonix and Lamborghini.
The future might be uncertain, but Rocket League fans are more excited than ever. More collaborations with car manufacturers could mean more in-game events and DLC, which would generate a lot of hype for the game.
@RLEsports
@Ashllxyy_RL
@ScrubKillaRL
So incredibly proud of Ashllxyy. Just recently been introduced to him and his story - Absolutely incredible. This goes to show that with determination nothing can stop you.
Despite the short-lived release and expensive price tag of the Lamborghini Huracán STO, players are still excited about the car. Many players are excitedly sharing their in-game moments on social media, whereas others are voicing their opinions on social media. While there are some complaints, the consensus around the car seems neutral.
With Battle of the Bulls in the rearview, the future looks bright for Rocket League and its competitive scene. Psyonix has just dropped new NFL Draft content, including NFL Fan Packs and the much-anticipated Gridiron LTM. Many players are excitedly revisiting Rocket League to experience all of the new content.
It's
@NFL
Draft Weekend and we are celebrating with the return of the NFL Fan Pack and Gridiron LTM! Check it out IN GAME NOW!
Plus, earn NEW
@NFL
items by completing new challenges as well as 2XP ALL WEEKEND LONG 🏆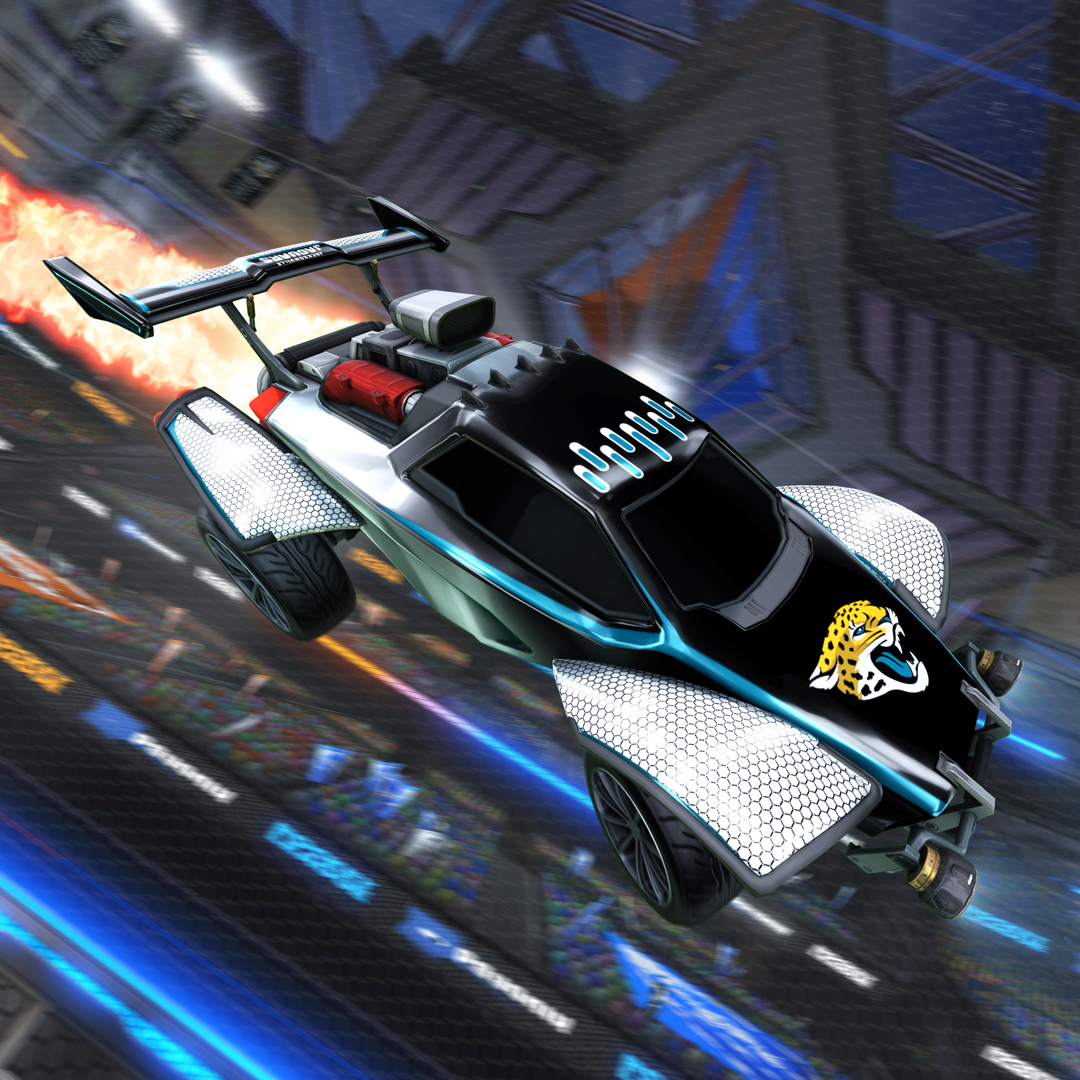 After the hype around the Lamborghini release, it seems like Rocket League is bustling with energy at the moment. With so much to look forward to in-game, fans seem more energetic than ever. What the future holds for Rocket League and its next release is uncertain, but fans are looking forward to whatever the future has in store.
Images via Psyonix