Robin Torkar, aka Pixlpit, has come out as transgender and promises to keep fans updated with their transitioning.
14:56, 22 Feb 2021
Swedish streamer Robin Torkar has come out as trans and told fans that while they'll continue using he/him pronouns, they're coming out at a trans woman. Known under the streamer name of Pixlpit or Betapixed, Torkar is best-known for their work on Seán "JackSepticEye" McLoughlin's videos and a regular on his channel as a close personal friend.
Making the announcement on Twitter, Torkar told followers now was the right time to come out as trans. In a lengthy message posted on February 20, Torkar explained how they wanted to keep everyone in the loop as they start to transition through gender reassignment surgery.
Coming out.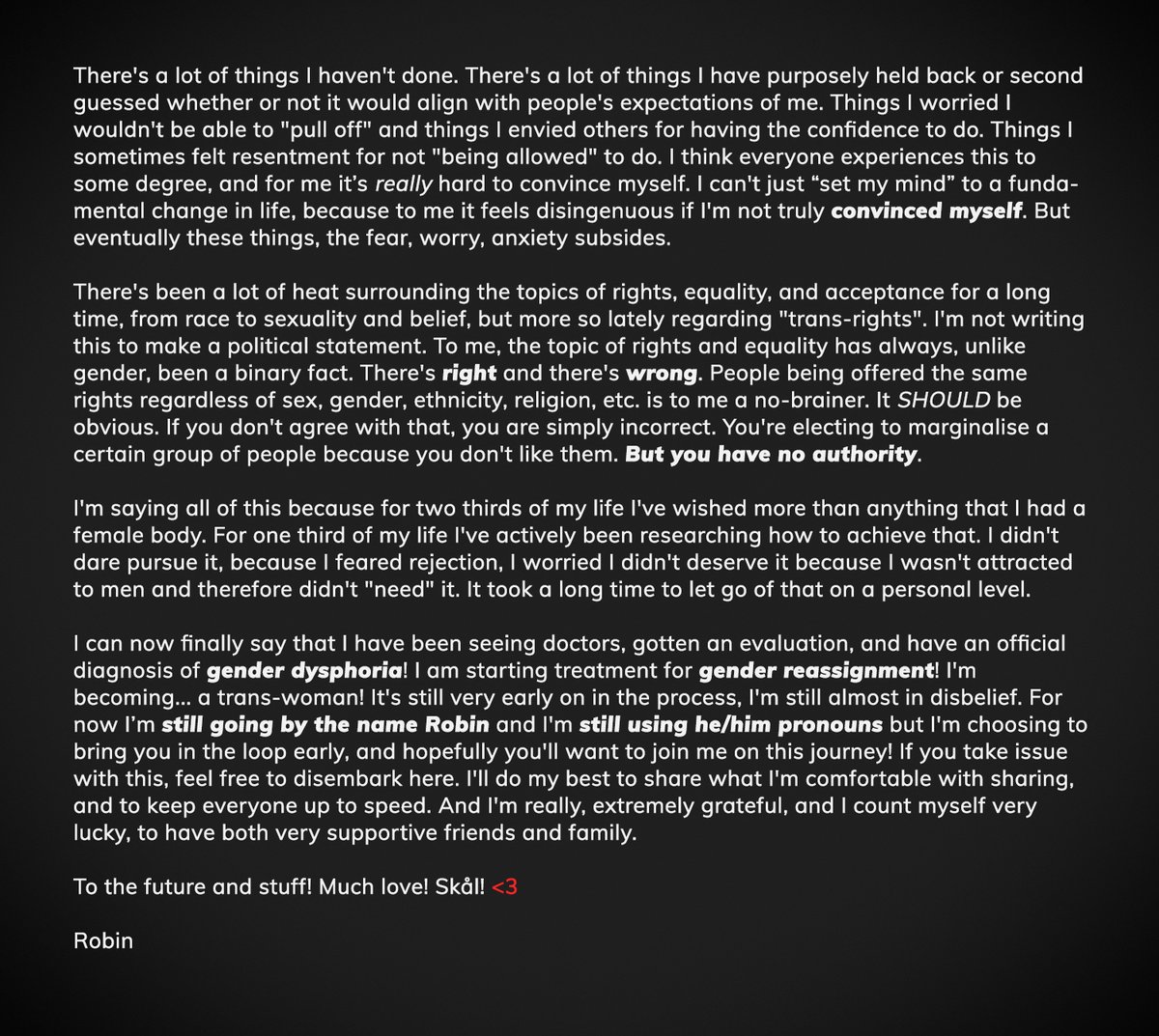 Discussing their gender, Torkar explained, "I'm becoming… a trans-woman. It's still very early on in the process, I'm still almost in disbelief". Revealing what happens next, Torkar added, "For now I'm still going by the name Robin and I'm still using he/him pronouns but I'm choosing to bring you in the loop early and hopefully you'll want to join me on this journey!"
Brushing off critics, Torkar said that anyone against the transition should "disembark here". Clapping back at naysayers, Torkar said, "People being offered the same rights regardless of sex, gender, ethnicity, religion, etc. is to me a no-brainer. It SHOULD be obvious. If you don't agree with that, you are simply incorrect. You're electing to marginalise a certain group of people because you don't like them. But you have no authority". For those who want to see Torkar's journey, they promised to "share what I'm comfortable with sharing".
@pixlpit
So incredibly proud of you. I am with you 100% of the way and your bravery has been inspirational. So excited to see your journey ❤️
"For two thirds of my life I've wished more than anything that I had a female body. For one third of my life I've been actively researching how to achieve that. I didn't dare pursue it, because I feared rejection", said Torkar. "I worried I didn't deserve it because I wasn't attracted to men and therefore didn't 'need' it. It took a long time to let go of that on a personal level". Torkar concluded, "And I'm really extremely grateful, and I found myself very lucky, to have both very supportive friends and family".
There was a huge outpouring of support for Robin, with JackSepticEye responding, "So incredibly proud of you. I am with you 100% of the way and your bravery has been inspirational. So excited to see your journey". Torkar's announcement follows in the footsteps of Hollywood star Elliot Page and FaZe Ewok coming out as transgender. We wish Robin all the best on their road to transitioning and getting the life they say they've long wished for.
Stay up to date with all the latest esports and gaming news by checking out our social channels here: Twitter | Facebook | Discord
Images via Robin Torkar Twitch