Having had long ties to the Call of Duty world, the Red Doors are coming to Warzone as a fast travel system.
10:02, 29 Apr 2021
Call of Duty's new fascination with big fancy red doors is about to take a transcending turn to Warzone, coming in as a transportation system across Verdansk '84.
The first instances of the "Red Door" arose prior to the release of Black Ops Cold War, with the Alpha run of the title being under the codename of Red Door when uploaded to the PlayStation Network. Many leakers and dataminers predicted the then-unannounced title to be called Call of Duty: Red Door, before it was debunked by the Black Ops franchise throwback.
Despite being ridiculed, the red door became a simile within the Black Ops campaign to depict the Soviet Union's influence on the brainwashing of "Bell". Much like the golden gates to heaven, the barricade was used more like a passageway to a manipulated hell, being the borderline from Bell's brain that uncovered the truth about his/her torturing by the Soviet and communist influence, also known as the Red Army.
However, vigilant Call of Duty fans noticed the same red door being unhinged as a passageway to Verdansk '84 during the in-game event that whisked us back in time.
Now, it appears that the red door has a deeper involvement within Warzone, and will be landing as a fast-travel system much like the Subway stations previously found in Verdansk.
According to a Warzone survey, "The Red Doors" are a new fast travel system in Verdansk '84, although we have yet to see them in action.
🚨 BREAKING 🚨
Per a new
#Warzone
survey, Verdansk 1984 is getting a NEW fast travel system with "Red Doors." 👀
This will most likely function similar to the subway systems in the original Verdansk map.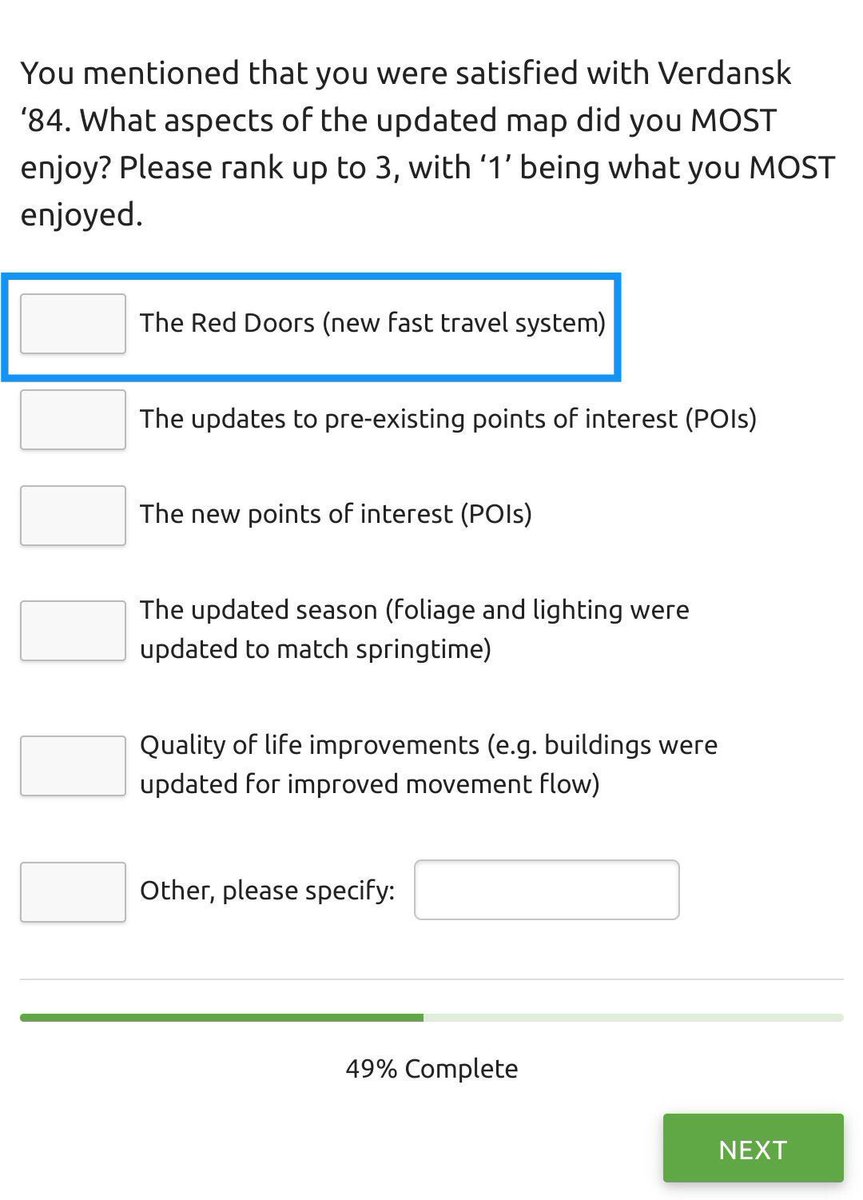 The likelihood is that multiple red doors will appear across Warzone, with secret passageways instantly transporting players through to a new section of the map. Whether this will be at random or by bringing up a selection of destination is yet to be known.
The fast travel systems have been rather useful in the past, adding a quicker way around the map or acting like a last-ditch exfiltration site from a battle that you're losing.
As Verdansk '84 begins to open its strides, these doors could be just one of many new additions to a fresh landscape.
Stay up to date with all the latest esports and gaming news by checking out our social channels here: Twitter | Facebook | Discord
Image via Activision