Some brought it to the next level.
12:36, 18 Sep 2020
Gamers are still undefeated. The Overwatch League had decided that the Grand Finals for the 2020 season were going to be played in South Korea, requiring the San Francisco Shock and the Philadelphia Fusion to go through mandatory government quarantine. While the teams had four weeks to prepare, fans feared that the North American teams wouldn't be able have adequate practice conditions during the two weeks they were forced to stay inside their hotel rooms. The Overwatch League shared that they had found a workable way in high-performance gaming laptops which were able to run Overwatch at a level required by pro players. Some players have shown off their makeshift battle stations and some have seriously impressed.
Main support of the Philadelphia Fusion Daniel "FunnyAstro" Hathaway showed off the most on-brand COVID-19 laptop stand.
Quarantine setup featuring creative laptop stand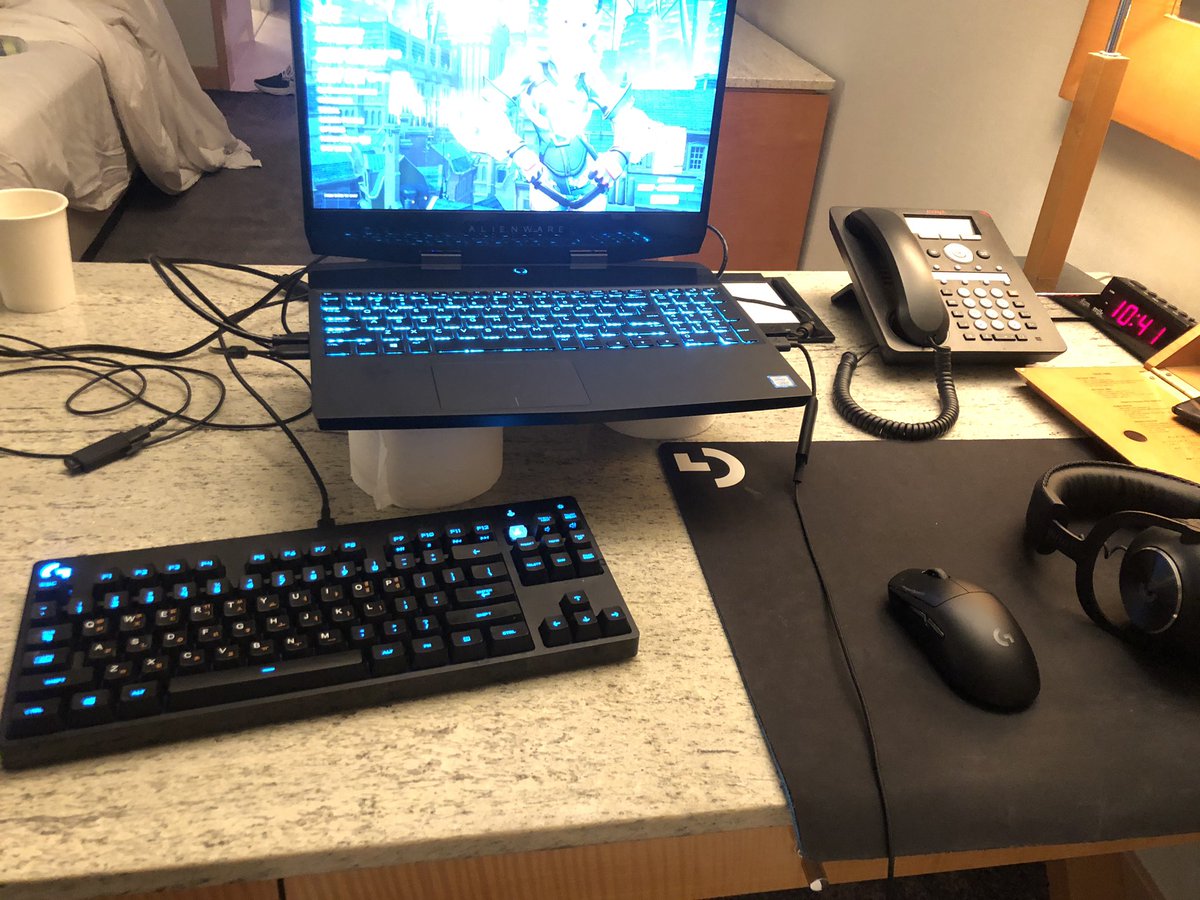 Sean Taiyo "ta1yo" Henderson's setup even incorporated an extra monitor, running at around 250 fps in champion select with manicure capabilities.
best setup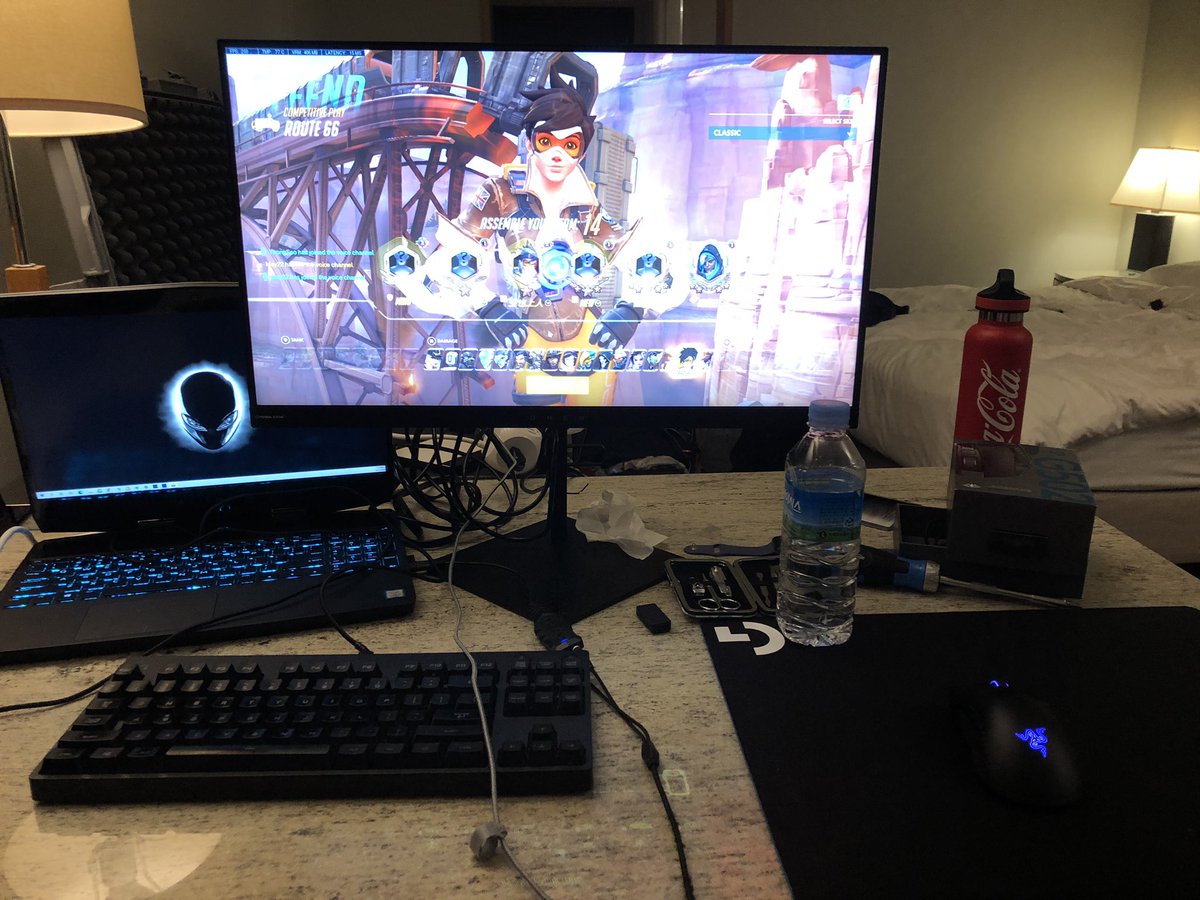 The most ingenious setup which Grant "moth" Espe built for himself in preparation for a travel-heavy season was the most impressive creation of the bunch, packing a serious performance punch.
working on a tiny pc to play ranked at hotels this year
air cooled 9700k + 2080 super
undervolted the cpu 90mV, was peaking at 75C in cinebench with a boost clock of 4.6GHz (4.9 stock)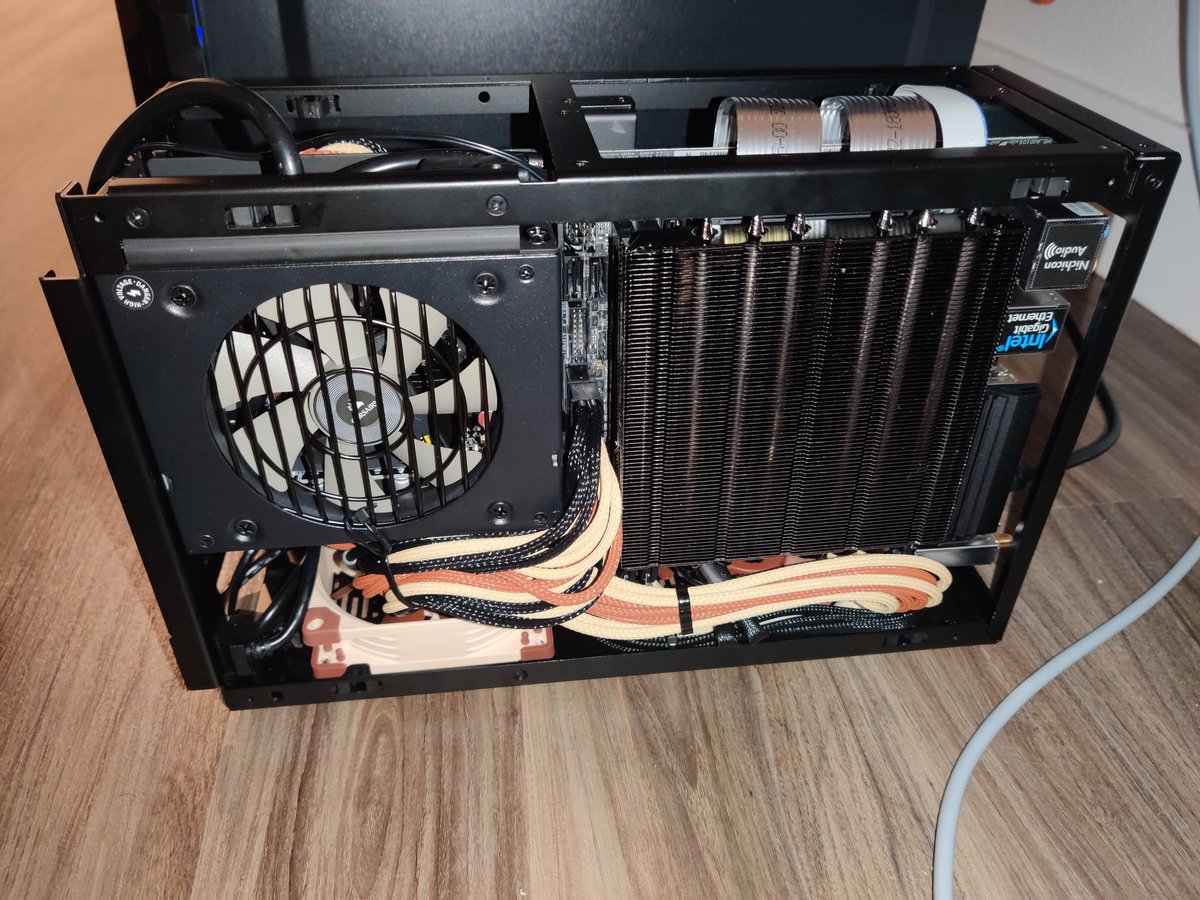 Moreover, he brought a portable monitor mounted on a camera stand and his peripherals, rounding out probably the most impressive portable setup in the Overwatch League.
rdy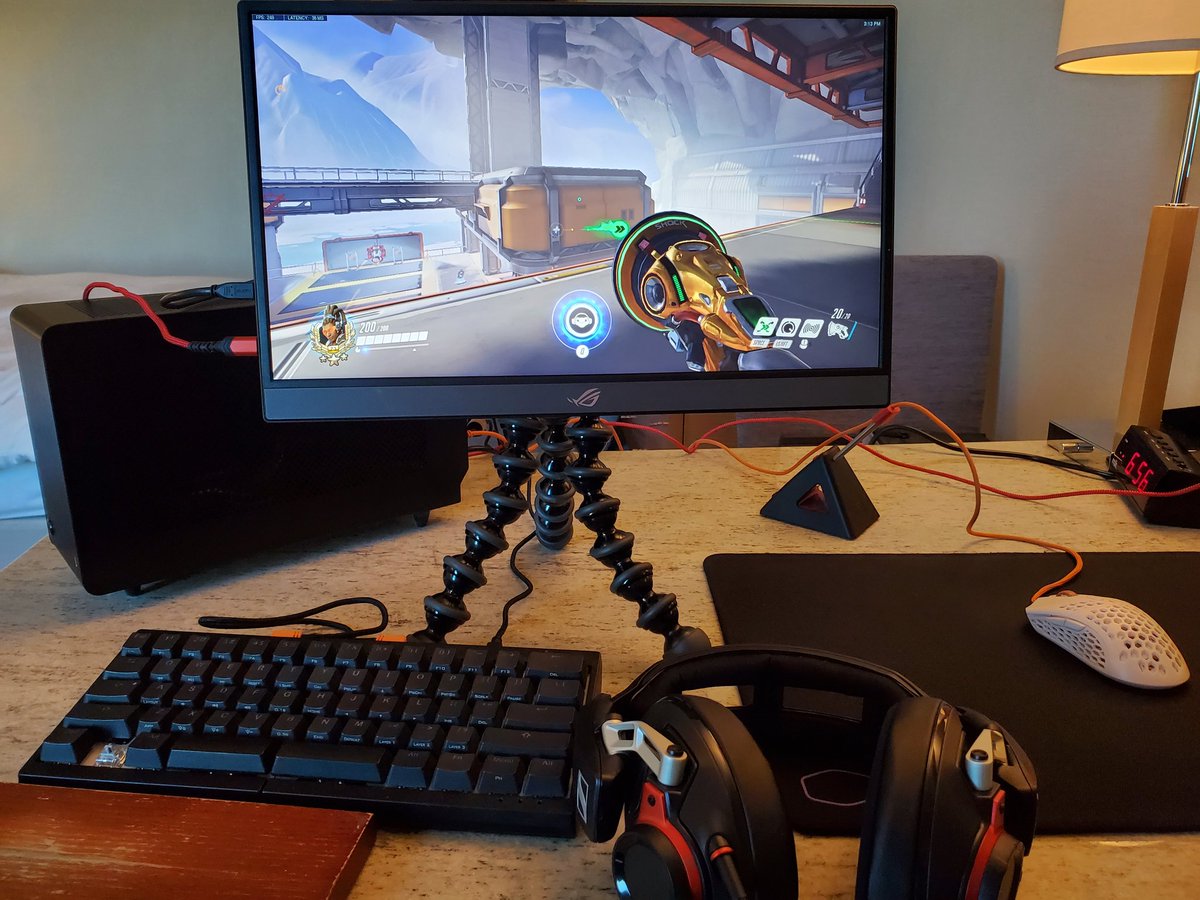 The contingency plan of the Overwatch League saw the cancellation of homestands for the 2020 season. For the first time, the League was supposed to deliver on its core concept of localisation, sending teams all over the world to play in the hometowns of the 20 franchises. Due to the global pandemic, those plans had to be cancelled and the competition continued online, with the regions separated between Asia and North America to make for fair and competitive ping-range environments. Whether or not those plans will continue for the fourth season is currently unknown.

Stay up to date with all the latest esports and gaming news by checking out our social channels here: Twitter | Facebook
Images via Blizzard Entertainment