PSG Talon have announced the departure of their Mid Laner Kim 'Tank' Dong-woo.
11:17, 04 Nov 2020
PSG Talon has announced the departure of their Summer Split Mid Laner, Kim "Tank" Dong-woo, after falling in the Group Stages at the League of Legends World Championships 2020.
Paris announced the departure through their official Twitter account, wishing Tank the best for the future. Tank spent just four months with Talon after signing from Spear Gaming with this year being his first opportunity on the world stage.
🚨SQUAD UPDATE🚨
Today we say goodbye to our 2020 Summer Split Mid Laner, Tank. Thank you Tank for all the wonderful memories from Worlds and Summer 2020 season 💪
#icicestparis
#BLEEDCRIMSON #PCSLOL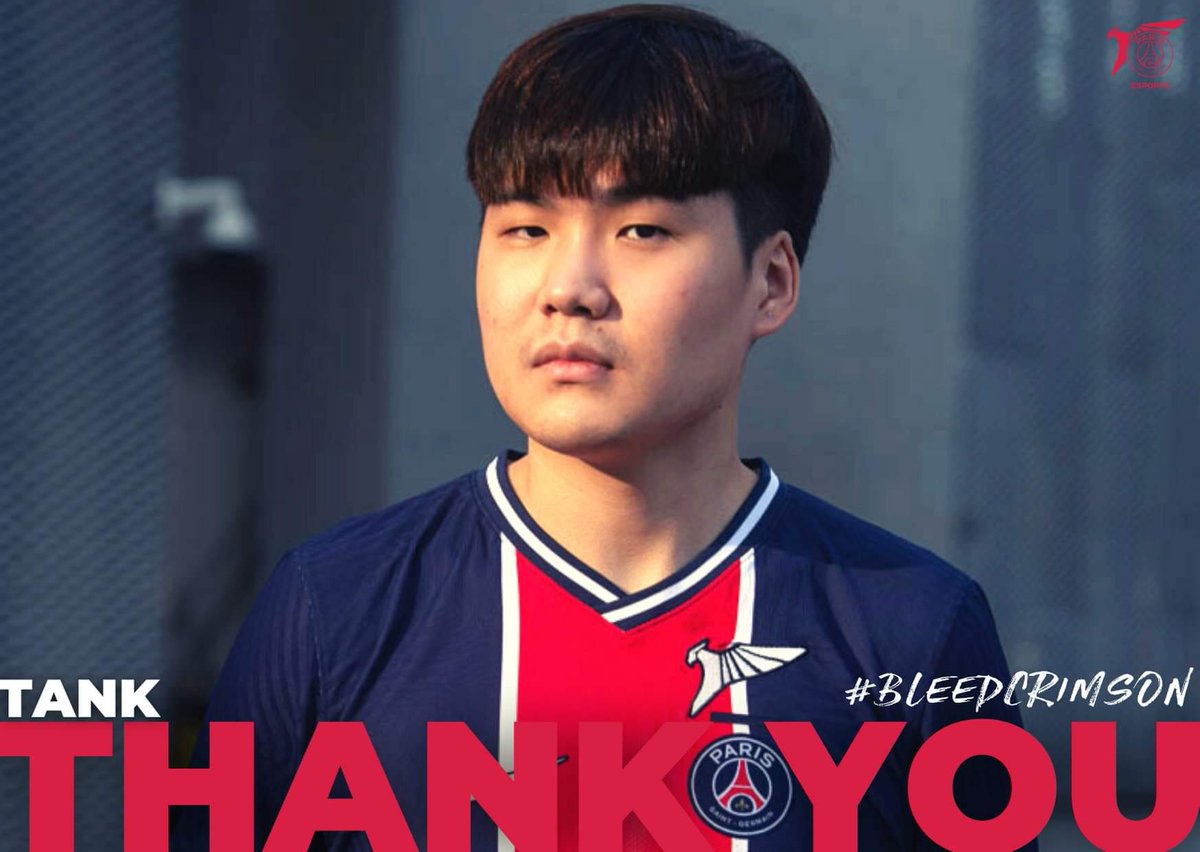 After qualifying for Worlds through the Pacific Championship Series, where they came first, PSG was able to advance through the Play-in stages where they were met with the group of death. Group B boasted JD Gaming, Rogue, and eventual winners in DAMWON Gaming, where PSG fell just short of advancing to Playoffs.
Tank, who earnt six MVP awards un the PCS, was swapped out for Chen "Uniboy" Chang-Chu for the Play-in stages due to problems in travelling to Shanghai, and many thought that their performances with the substitute were better than those where Tank was reinstated. The 19-year-old Taiwanese was on loan from ahq e-Sports Club, and fans of PSG have already called for the move to be made permanent.
Uniboy was the Play-in stages starlet in the Mid Lane, using either Sett, Orianna, or Syndra, and held the least deaths in the whole stage. Averaging 0.6 deaths per game and chipping in with an average of five kills and nine assists, Uniboy seldom found himself isolated and contributed to a large number of kills every game.
In comparison, albeit against fiercer opposition, Tank would die three times as much per game, and contribute to roughly a quarter of kills for his side during the Group Stages. Although, Tank did have the small worry of having to deal with the likes of Heo "ShowMaker" Su, and Zeng "Yagao" Qi, who were two of the most deadly Mid Laners of the tournament.
PSG Talon will now look to rebuild ahead of the new season, as they will continue to compete in the PCS for another crack at the whip this time next year.
Stay up to date with all the latest esports and gaming news by checking out our social channels here: Twitter | Facebook
Image via PSG Talon