Prestinni joins the Chicago Huntsmen as he leaves Florida Mutineers to be united with his twin brother Arcitys
16:50, 18 May 2020
Florida Muntineers player Preston "Prestinni" Sanderson has joined the Chicago Huntsmen in place of Pierce "Gunless" Hillman, who was benched at the beginning of May.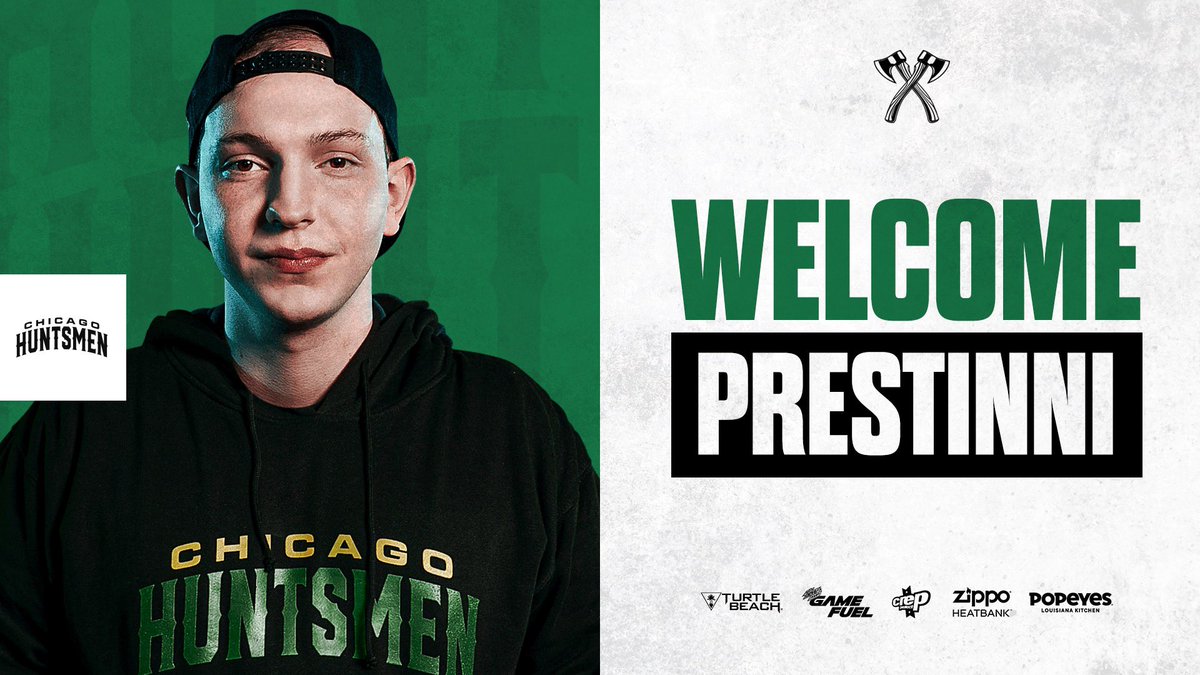 The roster change sees Prestinni reunite with twin brother Alec "Arcitys" Sanderson, who won the 2019 Call of Duty world championship under the eUnited banner.
Why Prestinni?
After taking a break from competing, Prestinni found himself stuck on the bench while new recruit Maurice "Fero" Henriquez impressed for the Mutineers in his first event on the team. Now seemingly without a starting spot on the line-up, one of the best sub-machine gunners in the Call of Duty League was not on a starting roster.
Known for his aggression with the SMG, Prestinni was overlooked by the majority of the franchises at the beginning of the year despite being one of the five defending world champions before being acquired by Florida. Now on the Huntsmen, Prestinni joins Dylan "Envoy" Hannon in the SMG role alongside Seth "Scump" Abner, Matt "FormaL" Piper and Arcitys.
What Next for Gunless
It is likely that Gunless being demoted to the bench was not based on skill. At the London Home Series, Gunless scored a near-impossible 1v3 clutch against the Dallas Empire in the finals and has looked solid as a flex player at the Atlanta Home Series but Atlanta would be the final straw for Chicago and Gunless.
I would also like to thank
@Gunless
for being a stand up dude during the process and hope we can find him a home soon. Chemistry is a T1 component of any successful organization and sometimes things just don't work out. I appreciate him as a person and a player.
His time under the tutelage of Hector "Hecz" Rodriguez was a success to an extent but as the above Tweet mentions, chemistry within the team appears to be the reason why Prestinni has been bought into the team.
It is likely that many teams will be after the services of Gunless, a player that has proved himself to be one of the top players in the game and would be a great addition to a team that is perhaps struggling towards the bottom end of the table or is looking to escape the hectic mid-table battle that is currently taking place.
Image via CDL