Who else is trying to catch 'em all?
13:00, 29 Jul 2020
There's been a big Pokemon Unite leak as new images have apparently revealed a number of playable pocket monsters from TiMi Studios' title.
Pokemon Unite was a big reveal of the Pokemon Presents livestream. The game is an upcoming multiplayer online battle arena (MOBA) for Android, iOS, and Nintendo Switch.
Two teams of five will compete in a League of Legends-style brawl to decide who will be the next Pokemon master. It's a quickfire brawl that's sure to appeal to Pokemon fans old and new.
Imagens da Pokémon UNITE vazaram! Novos Pokémon jogáveis: Greninja, Zeraora, Slowbro. Drednaw também estará presente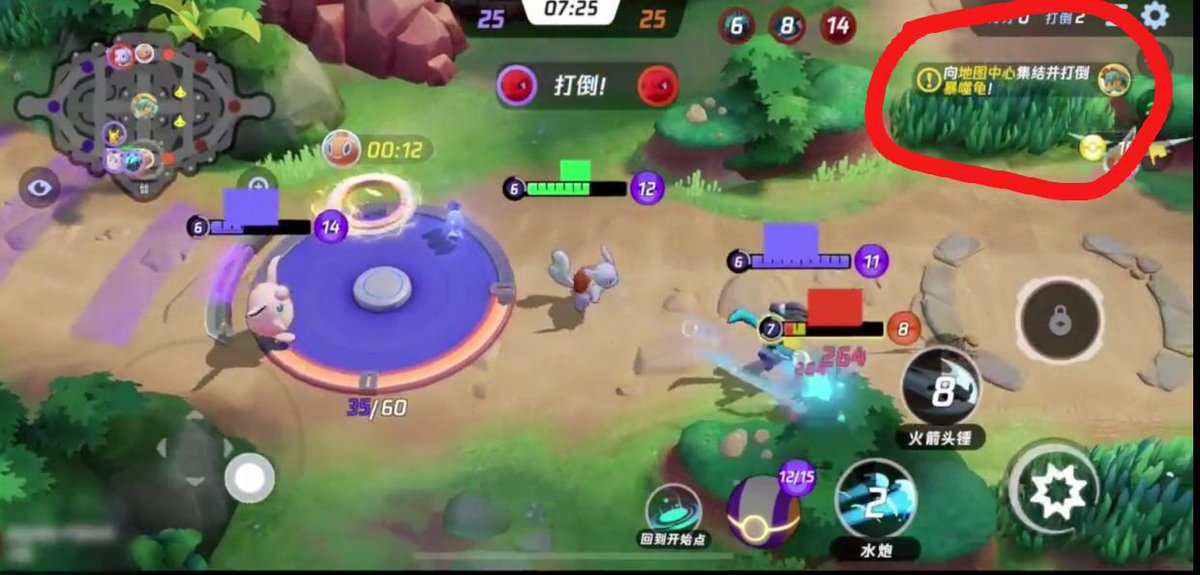 Pokemon Blast News shared the screenshots via Twitter and showcased an expanded roster. New additions of Slowbro, Zeraora, Wigglytuff, and Greninja takes the team up to 14. There's also a screenshot of Drednaw on the battlefield, but at this time, it's unclear whether it will be playable or just a Pokemon you're able to capture out there in the wild. As it stands, the playable Pokemon count includes the following:
Greninja
Blastoise
Venosaur
Lucario
Machamp
Gengar
Clefable
Charizard
Pikachu
Snorlax
Wigglytuff
Slowbro
Talonflame
Zeraora
Elsewhere, Pokemon Unite will be taking a leaf out of Pokemon Sword and Shield's book by making character costumes customisable. This feature has also been a popular part of Pokemon GO, so it's no surprise it's also found a home in Pokemon Unite.
Battles will work in real time, with each side having multiple control points - used to hit goals. A player's Pokemon can learn new moves and level up, but unlike other Pokemon games, there's no type advantage. Instead, each playable Pokemon will have a unique Unite move. The winner is whoever has the most points as the end of the match.
Timi Studios is working with Tencent and The Pokemon Company to release Unite. With TiMi 's work on Call of Duty Mobile, the company is no stranger to handling the move of major franchises to mobile. There's still no release date for Pokemon Unite, but players are at least assured it will be "free-to-start" and support crossplay across devices.
Images via The Pokemon Company | Twitter