With so much hype surrounding the latest Sony State of Play, PlayStation fans are furious about was (and wasn't) revealed.
14:51, 26 Feb 2021
If the release of next-gen consoles the PlayStation 5 and Xbox Series X/S have taught us anything, it's that patience is a virtue. Whether it's the delayed Far Cry 6, the postponed Halo Infinite, our hopes that God of War: Ragnarok will come out in 2021, or even those who want the proposed next-gen port of Cyberpunk 2077, we've been left twiddling our thumbs and not mashing our buttons with both Sony and Microsoft's AAA titles.
With the PlayStation 5 outselling the Xbox in most of the world, the general consensus is that Sony is just nudging ahead of Microsoft in the battle of the behemoths. While things aren't quite as bad as the frankly disastrous Xbox Games Showcase from last July - birthing Craig the Brute - fans are less than impressed with the latest State of Play. First Nintendo delivered a lacklustre Nintendo Direct, and now, there's the Sony snorer. Will anyone get it right?
Why are PlayStation fans furious about the State of Play?
Everyone watching the state of play like
people arguing whether the Nintendo Direct or State of Play is better are arguing between these two things
Although there was the announcement of the PS5's Final Fantasy VII remake, supposed 2021 releases like Ratchet & Clank: Rift Apart and Horizon Forbidden West were conspicuously absent. Added to this, our hopes that God of War: Ragnarok's Cory Barlog was trolling us about missing the State of Play turned out to be false. Considering Ragnarok is up there with Microsoft's Halo Infinite in terms of this year's most-anticipated games, we're rightly disappointed it didn't appear in the State of Play.
Elsewhere, there was a first look at Crash 4: It's About Time on PS5, an extended look at the Returnal trailer, and the official announcement of Five Nights at Freddy's Security Breach. Considering most of the above had already been shown or have been released (albeit without some upgrade graphics for next-gen), it was more a state of disarray than a State of Play. The only thing that got us buzzing was a first real peek at Five Nights, which looks like it will be making the most of the PS5's raytracing capabilities.
Was the PlayStation State of Play really that bad?
@PlayStation
Me thinking that this State of Play would be good
🤣🤣 that playstation state of play...omfg 🤣🤣. All PS fan boys keep saying xbox has no games. Where u at now 🤣🤣
343 killed the whole State Of Play by just releasing Halo pictures.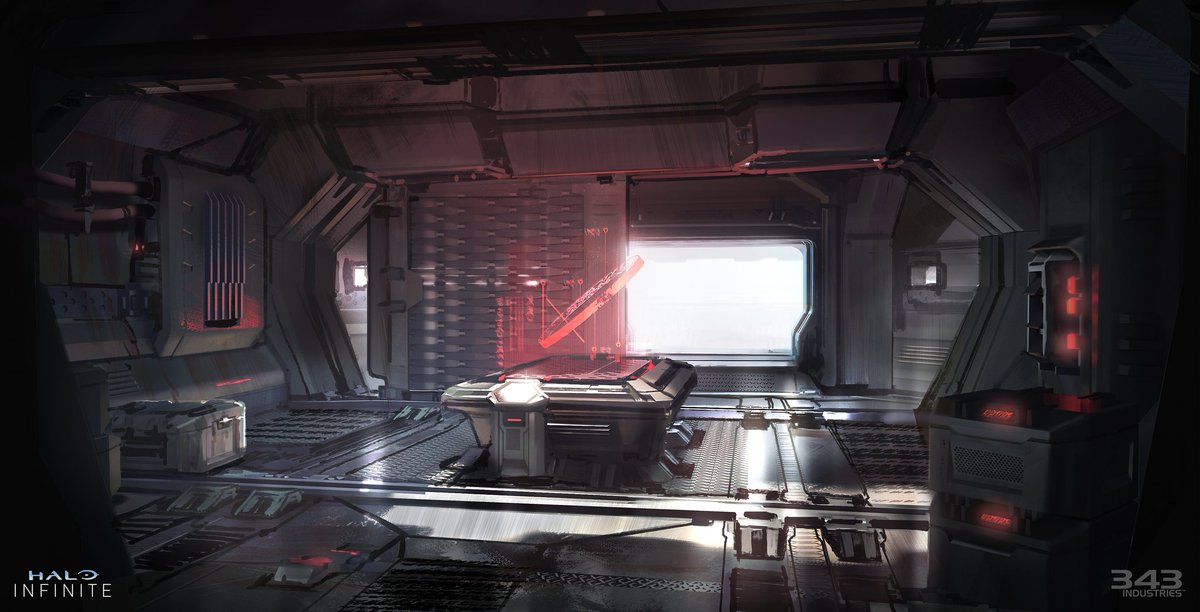 As the debate over whether PlayStation or Xbox is better, the State of Play gave Microsoft purists a chance to stick their middle finger up at Sony supporters. It's become a recurring joke that the Microsoft has been lacking in terms of Xbox exclusives apart from Fable, Halo, and Forza. The PlayStation was off to a good start with Demon's Souls and Marvel's Spider-Man: Miles Morales, but as we head into 2021, there's a question about why so many big titles were MIA.
Worryingly, the fact Ratchet & Clank, Horizon Forbidden West, AND God of War: Ragnarok all sat out the State of Play throws some major fuel on the fire that they might not release this year. We've seen the whole Cyberpunk 2077 delay drama, while 343 Industries has been dragged over the coals with Halo Infinite. Elsewhere, the delayed Far Cry 6 still doesn't have a new release after it was pushed from this month. On the whole, it looks like all sides are being cautious with giving concrete release dates in case things change. This means you've now got an angry mob with pitchforks and torches waiting outside Jim Ryan's door.
Okay, so Deathloop looks pretty good and Sifu is pitched as another twist on the Kung Fu revenge story, but is it really enough? In a time where tempers are already so frayed, the whole mantra of "Hey, buy FF7 again" hasn't gone down well. It's unclear when the next State of Play will be, but either way, the Sony PR team has some serious bridges to mend. At this rate, you'll be lucky to even get fans to tune in for the next State of Play.
Stay up to date with all the latest esports and gaming news by checking out our social channels here: Twitter | Facebook | Discord
Images via Sony Interactive Entertainment