The latest leaks about PlayStation 5 storage suggest Sony's next-gen console will come with just 664GB of useable space.
13:32, 05 Nov 2020
It's survival of the fittest as Sony and Microsoft prepare to lock horns (once again) with the battle of the next-gen consoles. Heading all the way back to 2001, it's always been Xbox vs PS2, Xbox 360 vs PS3, and Xbox One vs PS4.
Now, as we head into the ninth generation of consoles, it's PlayStation 5 vs Xbox Series X. While both Sony and Microsoft are offering budget versions with the Digital Edition PS5 and Xbox Series S, it's the two flagship consoles that will largely be butting heads.
Whereas it used to be a simple case of buying a PlayStation or Xbox because that was the system you played growing up, both companies are trying to edge over the competition with more than just software. There are already rumours of the Xbox X's impressive storage stats, but now, we think we know how PlayStation5 storage will stack up. Unfortunately, it's not looking like good news.
What is the PlayStation 5 storage capacity?
In case you needed any more confirmation - the
#PS5
review kits have 667 GB of storage.
Looks like that's with Astro's Playroom installed.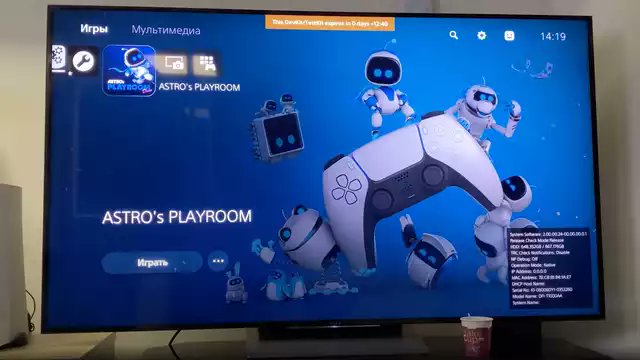 In theory, the PlayStation 5 storage capacity should stand at 825GB - which isn't too shabby at all. However, according to reports from noted leaker Okami13, the PS5's storage is just 648GB with Astro's Playroom installed. If this is the case, it implies that Sony will use 20% to run the bloated operating systems and pre-installed apps like Apple TV, while the console will clock in with a pretty average 667GB of actual usable storage space. Some suggested the review consoles are given slower and smaller storage, but that doesn't add up in terms of generating a positive buzz ahead of the full release.
The YouTube video that this information came from has now been taken down, and it's also important to note the PS5 uses an SSD, not an HDD - suggesting all might not be what it seems. Still, all of the above corroborates a leak from early October that the PlayStation 5 storage would be 664GB of usable space out of the 825GB the next-gen system is shipped with.
Placing it side-by-side with the Xbox Series X, the PS5's potential 667GB is a fair way off Microsoft's offering of 802GB. However, let's not forget the Xbox Series X comes with a terabyte of room on its SSD, meaning the PS5 is "technically" more efficient. It's a small mercy.
Is the PlayStation 5 worth the money?
Storage concerns:
802GB Series X
647GB PS5
364GB Series S
With the average next-gen game taking up between 50 and 80GB - while Call of Duty: Black Ops Cold War waddles in at 250GB - it's easy to see where problems will start to arise. As modern games get more and more ambitious, titles like Cyberpunk 2077 and God of War: Ragnarok are surely going to push storage boundaries to their limits. Yes, you get a lot of bang for your buck with the PS5, and it really does look like is paving the way in terms of innovation, but to seemingly neglect something as basic as storage is a blow for long-term fans who expected more.
This is the second knock in as many weeks after gamers moaned the console was "too big". When embargos lifted, the lucky few who'd got their hands on a PS5 early started sharing their first impressions. Notably, many were shocked by how much of a chonker it really is. Still, with the PS5 boasting an NVMe SSD for extra-fast load times, the fancy DualSense controller with adaptive triggers, and backward compatibility with thousands of PS4 titles (a big win), it should be worth that extra dollar.
Microsoft may have out-priced Sony in terms of getting the Xbox Series X in at a lower price, but that hasn't stopped Sony from rolling out the bandwagon in terms of inventive features and first-party titles. Ultimately, you'll probably never sway an Xbox user to pick PlayStation and vice versa. Still, gamers want to come up with some space-saving ideas if they want to get the most out of their PlayStation 5 storage.
Stay up to date with all the latest esports and gaming news by checking out our social channels here: Twitter | Facebook
Images via Sony