As the world get to grips with the chunky PS5, a stunning concept for the PlayStation 5 Slim has appeared online to give gamers hope.
12:30, 30 Oct 2020
There's no denying the PlayStation 5 is a big boy in terms of both its specs and dimensions, with Sony's next-console clearly having put on a few lbs during lockdown. Even though we always knew the PS5 was going to be larger than its predecessors, it's only now early access reviewers have started taking them out of their boxes that we realise exactly how big that is.
With complaints flooding in that the PS5 is "too big", there's already been a debate over whether the PS5 Slim will be rolled into production.
Sony has a history with "chonky" consoles, and who could forget the days of the PlayStation "Phat" 3? It's become a standard assumption that the first release will be followed by a Slim version a few years down the line to keep sales fresh. While a PlayStation 5 Slim seems like a pipe dream, for now, potential designs have appeared online, and safe to say; it's a beauty to behold.

Is the PlayStation 5 Slim real?
For now, we're left hoping and waiting that the PlayStation 5 Slim becomes reality. In the meantime, Dutch site LetsGoDigital has teamed with Jermaine Smit, aka Concept Creator, to deliver a glossy video of what it could look like. There would be no worries about fitting the PS5 Slim in your old TV cabinet here, meaning you won't have to go to IKEA and shell out on a supersized barn to house the next-gen console.
While the concept video keeps the aesthetically pleasing curves that have made the standard PS5 so eye-catching, it's all in a smaller frame and even does away with the clunky stand to make it more petite. Better yet, the concept comes in both white and the much-requested black. Although you can reportedly change the faceplates of the PS5 to get that Batman-inspired black look, the standard-issue is black and white - which has led some critics to say it looks like a Wi-Fi router.
How big is the standard PS5?
PS5 box with a PSP, PS4, Switch, and banana for scale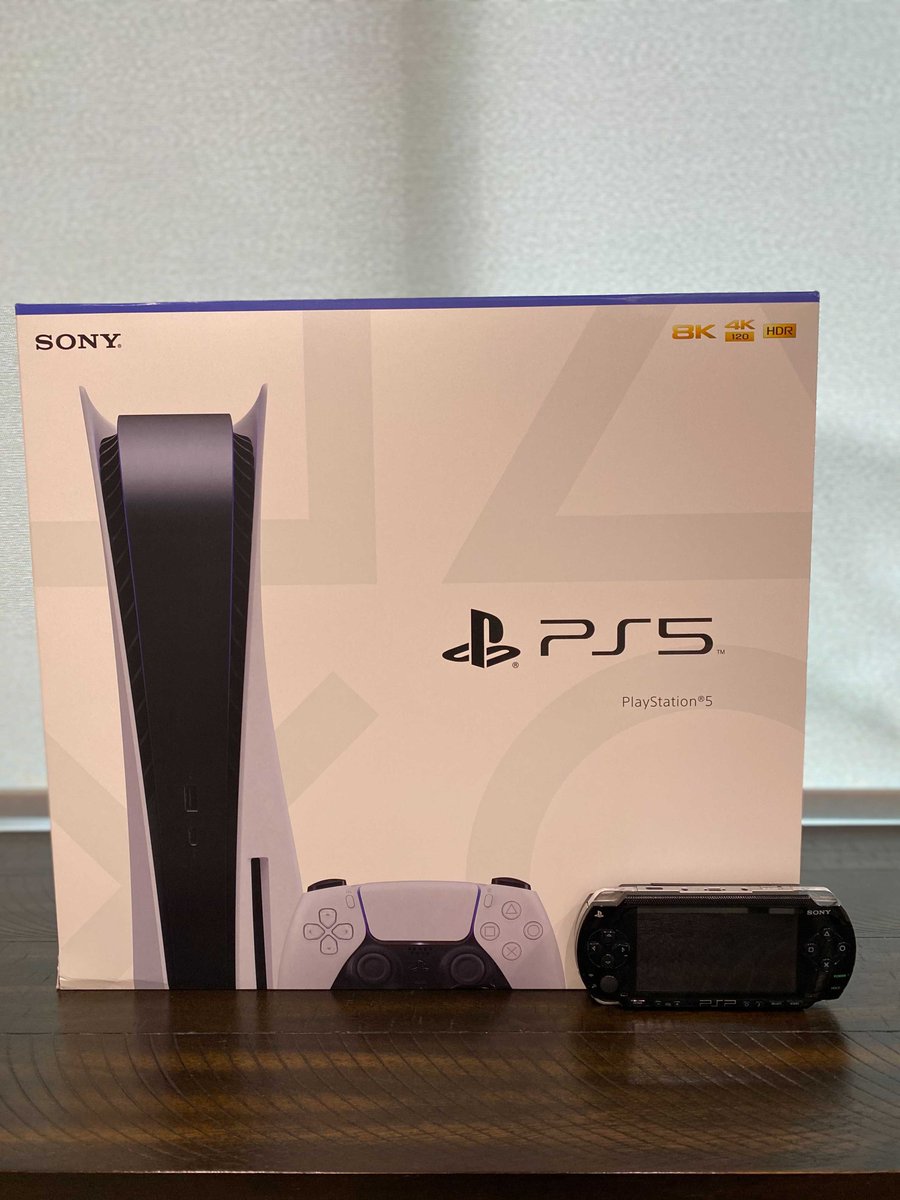 Seriously though, how much of a heffer is the standard PS5? The PS5 is waddling into our lives with measurements of "approximately" 390mm (15.4 inches) tall, 260mm (10.24 inches) deep, and 104mm (4.09 inches) wide. In case you're struggling to picture what that looks like, IGN had a strangely sexualised thread where it posed the PS5 next to a variety of other consoles and items, including a banana - insert side-eye emoji here!
If you were hoping the Digital Edition PS5 would be a pint-sized companion to its bigger brother, doing away with the disc drive only shaved 12mm off the overall size and is hardly something to write home about. Looking at the history of Sony's consoles, the OG PlayStation was later joined by the junior PS1, the PS4 was scaled back with its own Slim, and the PS3 nearly halved in size when the company put it on a diet for a rerelease.
Ultimately, the likelihood of the PS5 Slim becoming a reality is pretty high. That being said, with so much packed under the hood, it raises questions about how Sony will be able to trim the fat. With cooling fans that look like they've been pulled from a jumbo jet, it might be hard to imagine a skinnier PlayStation 5 Slim. Still, we can live in the hope that there will one day be a version of the console that won't double up as a doorstop.
Stay up to date with all the latest esports and gaming news by checking out our social channels here: Twitter | Facebook
Images via Sony | Concept Creator