One clever modder has shown off their skills, that lets gamers play The Legend of Zelda: Ocarina of Time inside Wind Waker.
20:31, 18 Apr 2021
Sometimes, some things just belong together - begging the question of why it didn't happen sooner. In the wide world of Hyrule, there are two games that immediately spring to mind when you think of The Legend of Zelda. For those who played in the late-90s and early-00s, Ocarina of Time and Wind Waker have a special place in our hearts. There's the kooky world of Majora's Mask and its three-day clock, but in terms of redefining the franchise, Ocarina and Wind Waker really pushed the boat out - yes, that's a sailing pun.
For anyone new to these legends (of Zelda), Ocarina of Time was a legend in its own right and was the first 3D Zelda title. As well as helping split the series into its various timelines, it's held as one of the best games of all time. Wind Waker brought the series off the Nintendo 64 and into a whole new generation with the GameCube. Swapping the tried and tested Hyrule for The Great Sea, you hopped in the King of the Red Lions - a stern but adorable boat. The King of the Red Lions effectively replaced Navi as your guide in this new world.
How can you play Ocarina of Time in Wind Waker?
Both Ocarina and Wind Waker have been ported off their original systems, however, they've never been brought together - until now. Posting on YouTube, BigSharkZ showed off a mod for The Legend of Zelda: Winds of Time. Merging the two titles together, Link from Ocarina is replaced by Wind Waker's "Toon Link". The trailer shows off the Wind Waker-inspired Link dashing through Hyrule Field, being locked out of Hyrule Castle, and having to sneak in. Other key locales like Lon Lon Ranch and Kokiri Forest are shown in all their glory.
The concept started as an April Fool's joke and soon exploded into a fan-favourite idea. BigSharkZ explained, "While it is not a full or brand new game, all that was showcased here will someday be made available in the form of a mod pack! This video was made in two weeks with very little sleep, as a proof of concept to show some of what can be done with Wind Waker modding".
Expanding on what happens next, they continued, "However, please understand that this is a very large amount of work for a single person (Over a hundred hours were spent working on this, for example) and that my free time is often limited, so it will take a while to have a proper release, especially when I have many other projects in the works".
What else is in the Ocarina of Time and Wind Waker mod?
MANIFESTING WIND WAKER HD AND TWILIGHT PRINCESS HD SWITCH PORTS AT E3 🙏😫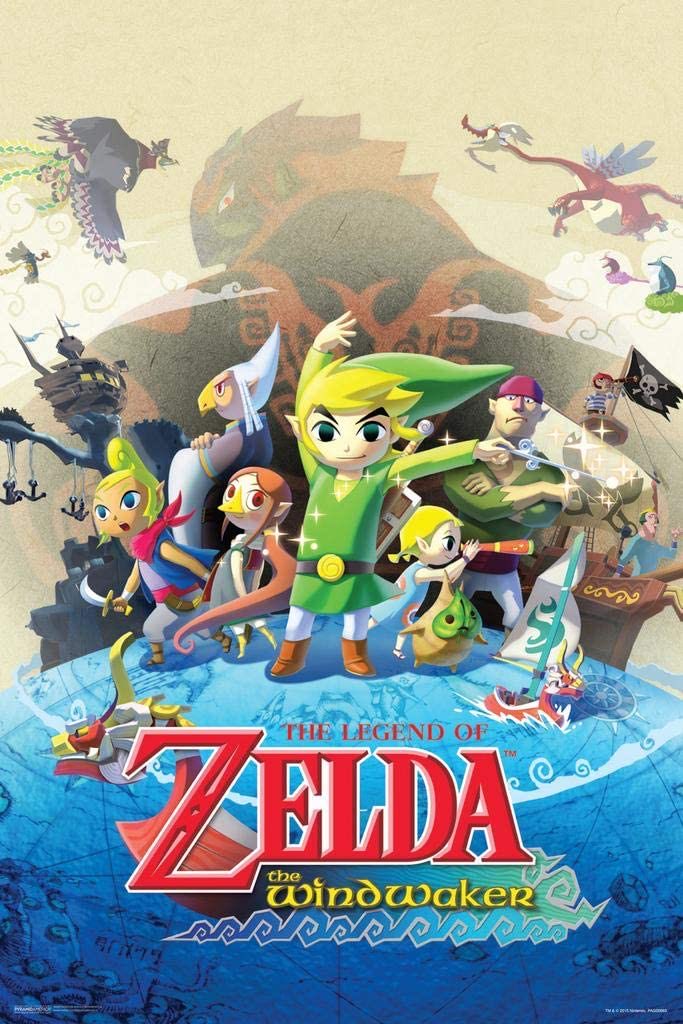 Our favourite bit of the mod is the fact you can play as the fan-favourite Malon from Lon Lon Ranch. In the trailer, you get to see her in action using a pitchfork and shield, while later, she also tools up with the Hylian Shield and Master Sword. Elsewhere, Wind Waker's seagull and Deku Leaf mechanics are used on Ocarina's Cuccos. Previous Ocarina mods have turned it into a 4K title, with there still being calls for it to get a complete overhaul for Nintendo Switch.
Despite Wind Waker being criticised for its less adult themes and being a departure from the dark Ocarina and Majora's Mask, it's since gone on to be immortalised for its cel-shaded style. BigSharkZ described it as "a mix between [Wind Waker] and OoT, which sounds pretty great to us. Sadly, the modder confirms it would be impossible to do a full port of Ocarina into Wind Waker, meaning things are a little limited. The footage has also sparked the idea that Ocarina could be added into the more realistic Twilight Princess, however, BigSharkZ also explained the 2006 GameCube and Wii game doesn't have the same modding capabilities. Either way, we're fully convinced and can't wait to set sail with Ocarina of Time inside Wind Waker.
Stay up to date with all the latest esports and gaming news by checking out our social channels here: Twitter | Facebook | Discord
Images via Nintendo