Season 5 is closer than ever, but will it introduce weapon inspections?
12:58, 03 Aug 2020
With Call of Duty: Modern Warfare Season 5 firmly in everyone's sights, Infinity Ward has teased that weapon inspecting could finally be on the horizon for the beloved first-person shooter.
Players have been asking for weapon inspections for what seems like an eternity, and now, it looks like those at the top have finally taken note. While Season 4 was jam-packed with new skins, weapons, and mode rotation for the likes of Juggernaut Royale and the Warzone Rumble 50v50, there was no sign of weapon inspections. Hopefully, that's all about to change.
Cut it close this time
@JoeCecot
Thanks for the content... let's see some intel for season 5 now please
Weapon inspection has grown in popularity thanks to Modern Warfare Remastered and WWII, so it's no real surprise Infinity Ward is toying with adding it to Season 5. The latest rumours come from Joe Cecot - co-design director of multiplayer at Infinity Ward. Cecot caught the attention of fans when he posted a cryptic comment on Twitter. When one player asked for an update on the highly anticipated Season 5, Cecot wrote, "Nicely done. I love to inspect these weapon challenges!"
Although this isn't quite confirmation we'll be getting weapon inspection animations, it was enough to send the game's fanbase into overdrive. The tweet quickly filled with players asking Cecot to clarify what he meant, but as with all these things, he's staying tight-lipped for now.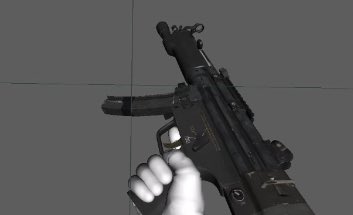 Interestingly, one dataminer showed off a potential weapons inspect animation back in March and claimed they'd unearthed it deep within the bowels of Modern Warfare. Given the amount of work that goes into each season, it's entirely possible this leak was legitimate.
Season 5 is just one day away, so there's plenty of hype about what's on the way. While some question what's all the fuss about when it comes to weapon inspect animations, others think its a beloved part of the game. Are they really coming to Call of Duty: Modern Warfare Season 5? Watch this space.
Images via Infinity Ward