The August PS Plus games include Modern Warfare 2: Campaign Remastered, meaning you can download it for a free month
17:53, 27 Jul 2020
Just four months after being released, Modern Warfare 2: Campaign Remastered has become free throughout August through Playstation Plus.
MW2 joins Fall Guys: Ultimate Knockout as the two games available on PS Plus this month, allowing gamers to take a trip down memory lane free of charge. Playstation users will be able to save Captain Price from the Gulag, hunt down Makarov, and be betrayed by Shepherd for free, until the end of August.
Fall Guys: Ultimate Knockout and Call of Duty: Modern Warfare 2 Campaign Remastered are your PS Plus games for August. Full details: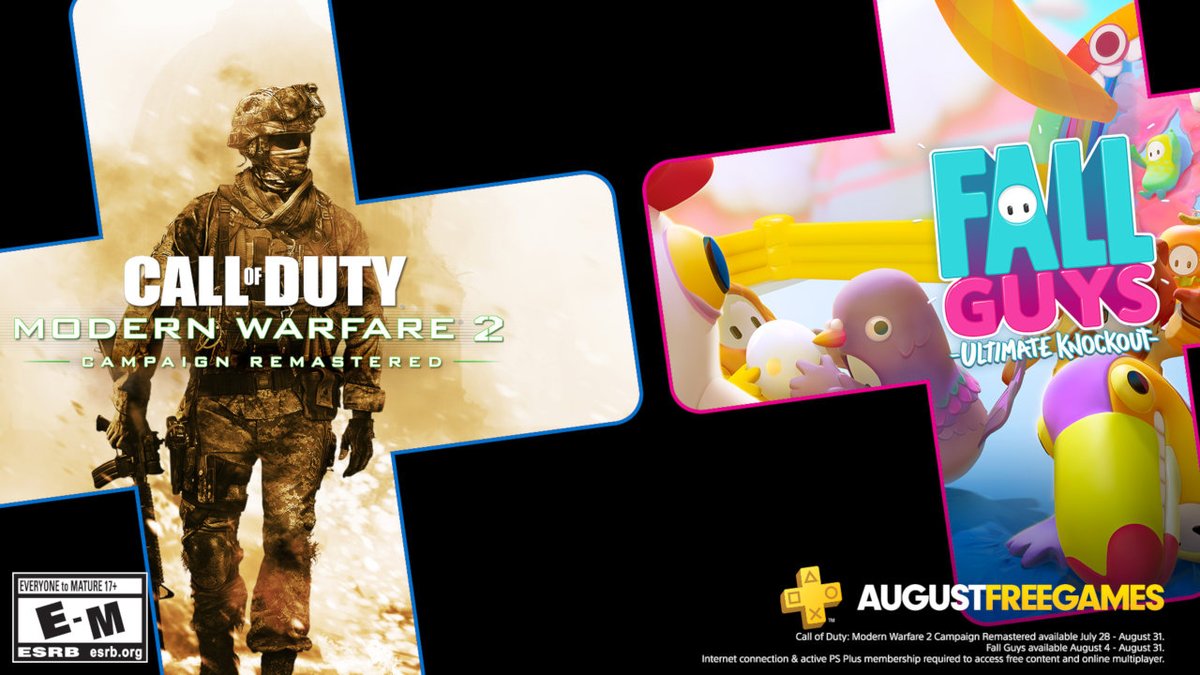 The remastered version of the 2009 blockbuster game came out on Playstation on the 31st March, and received mixed feedback surrounding its price tag, as multiplayer had been omitted and the £20 fee was seen as steep for just a campaign which you can flesh out in eight hours if you tried hard enough.
However, after waiving the fee throughout August, you can now access the brilliant rendition of one of Call of Duty's finest campaigns without the worry of being stung, purely enjoying what is an incredible creation from Infinity Ward.
Fall Guys: Ultimate Knockout is also available on PS Plus this month, which is a chaotic obstacle course racing games, which offers hours of easy entertainment and laughter. Both will be available on August 1, on the PS Plus pass.
Stay tuned at GGRecon for more Call of Duty and esports news
Image via Call of Duty