The recently formed partners have revealed seven limited edition controllers.
15:07, 30 Mar 2021
If the next generation of consoles were a game of chess, Microsoft and Xbox moved their Queen into a checkmate position when acquiring Bethesda Studios. The developers of series like The Elder Scrolls (including Skyrim), Fallout, Doom amongst others, was purchased by Microsoft in a bid to drive loyal fans of the titles to buy the next-gen Xbox Series X | S in fear that they may become exclusive to the console.
Following the announcement that 20 of Bethesda's leading games will be added to the Xbox Games Pass for free download to subscribers, the gargantuan tech giants have now released a line of Bethesda-inspired controllers. With seven designs tailored towards their most iconic games, the pads are set to be worth around £300, although you may be able to get your hands on them for free.
The "extremely limited edition" collaboration boasts one design per their biggest series. The aforementioned The Elder Scrolls, Doom, and Fallout are joined by sleek covers for Dishonoured, Prey, The Evil Within and Wolfenstein all boasting personalised touches.
May we interest you in these custom
@Bethesda
controllers? Just RT with
#BethesdaSweepstakes
for a chance to win!
Ends April 16, 2021, at 7pm PT | Rules: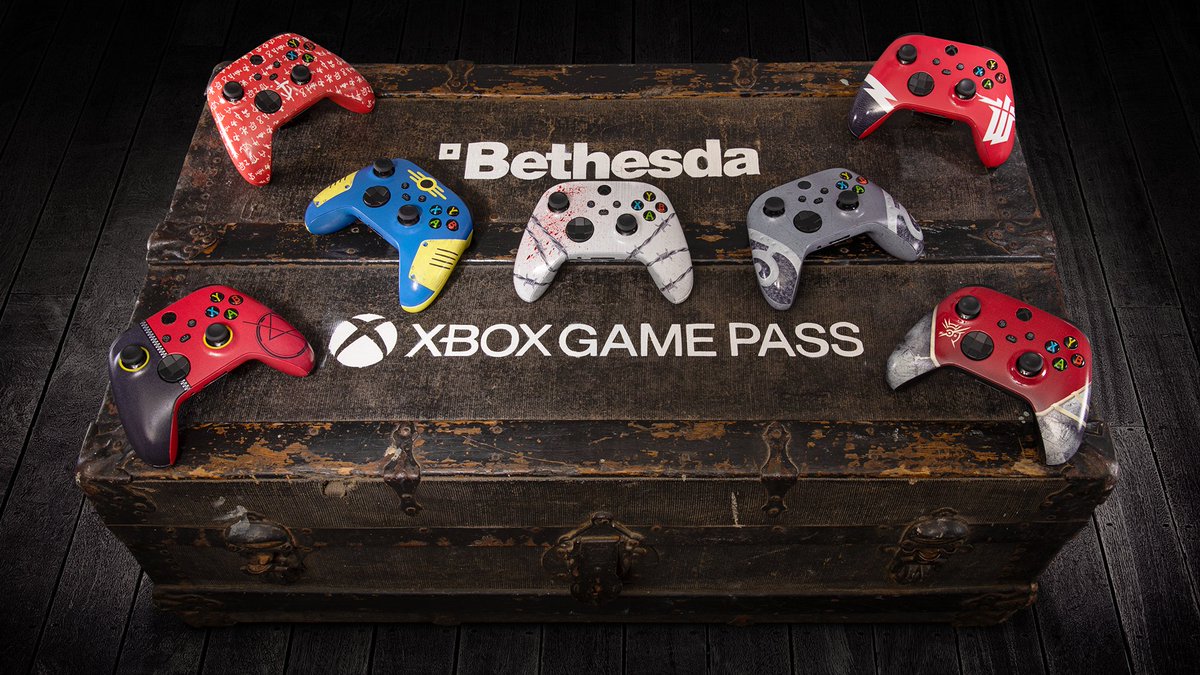 Microsoft is giving Twitter users a chance to get their hands on the controllers through the Bethesda Sweepstake hashtag, and by retweeting Xbox's tweet.
So far, that has yet to be any indication that the controllers will be released for sale, indicating that whilst a £300 ballpark figure has been slapped on the price tag, the social media campaign may be the only way to get your mitts on them.
So if you fancy swarming through Tamriel and slaying Alduin whilst sporting an extremely limited The Elder Scrolls controller, this may be the one competition that you do want to enter.
Stay up to date with all the latest esports and gaming news by checking out our social channels here: Twitter | Facebook | Discord
Image via Microsoft