If you've ever wondered what the inside of a Fall Guy looks like, Mediatonic is here to give you nightmares.
11:22, 24 Sep 2020
Dr. Lecter will see you now. If you'd ever wondered what the inside of a Fall Guys: Ultimate knockout bean looks like, don't worry, Mediatonic has peeled back the skin and unveiled the horror show beneath. We're not even in October yet, but the developers are celebrating Halloween early with this horrifying glimpse at the inner workings of a bean. We're sorry if you have nightmares about this one.
We recently discovered a dead bean graveyard where Mediatonic seemed to dump a load of emotionless husks in a secret level - dressed in red and green like Christmas rejects. However, that's nothing compared to what's going on inside a bean. As more and more players have questioned what's under the wide wardrobe choices of the Fall Guys beans, Mediatonic has given the answer that some of us never wanted to know.
Well, you asked for it...
This is official lore now
Remember:
• Human shown for scale
• Fall Guys are 183cm (6ft)
• This Fall Guy is happy, look into his eyes
• We can't take it back
Official Fall Guys Artwork by Senior Concept Artist: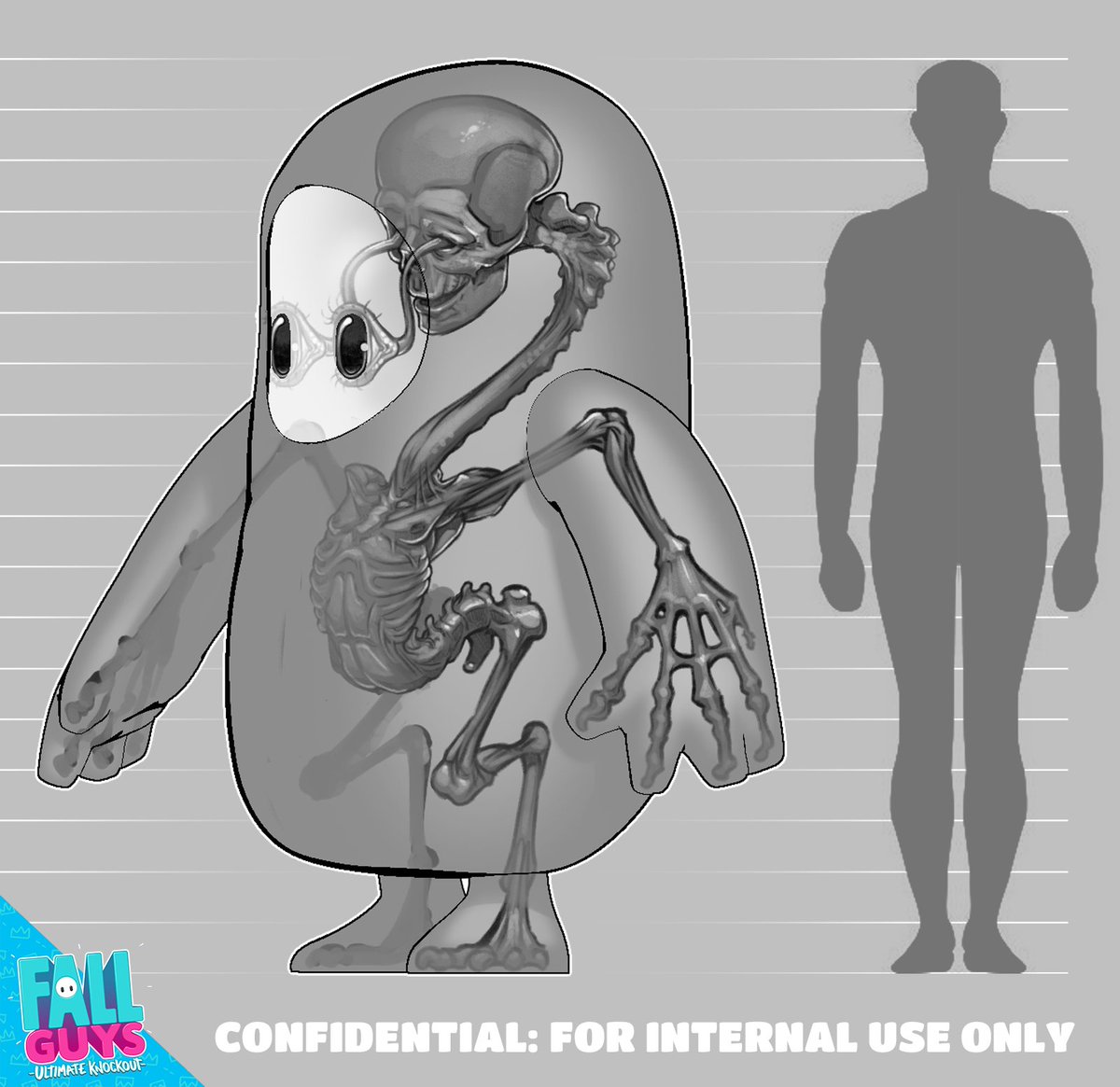 The anatomy of a Fall Guy was shared by the game's official Twitter account and confirmed they're some sort of missing link. As well as being 6ft tall (which we've previously covered), they're hunched monstrosisites with giant eyes that poke out behind that blank expression. While beans look all adorable when dressed in their finery as a pirate, fries, or unicorn, they're a lot more sinister underneath.
Safe to say, the revelation caught the attention of frightened fans, who couldn't help but share their dread at these Slender Man-esque figures populating the candy-coloured arena. One wrote, "Thanks for the nightmare fuel, but I'd like to return this image to the deepest pits of hell where it belongs". Another added, "You monsters!!! Why would you show us this????". A third mused, "This implies that they are humans genetically modified far outside the bounds of nature to stumble around for the sadistic pleasure of unseen spectators".
@FallGuysGame
No
No
No
No
No
This is my headcanon and nothing will ever change that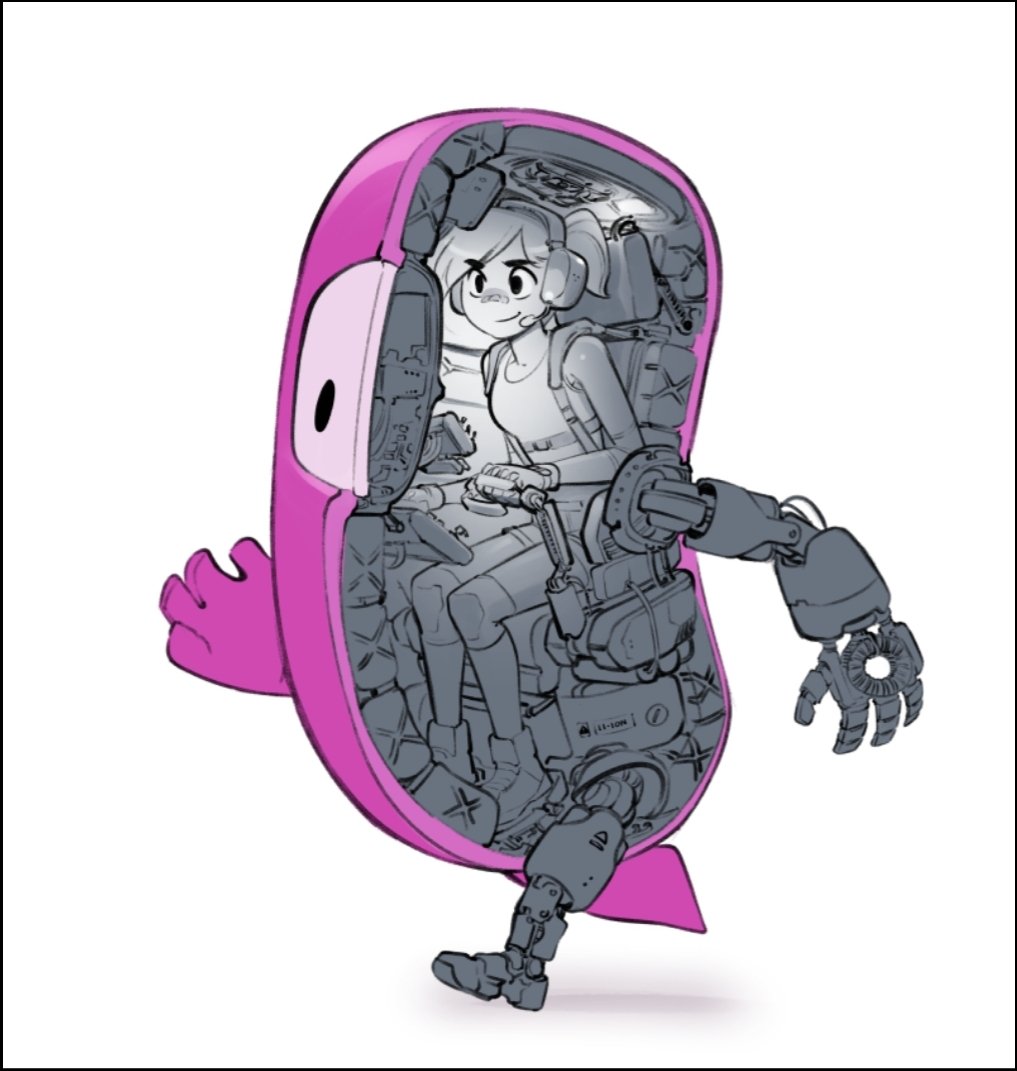 @FallGuysGame
Therapist: "The anatomy of a Fall Guy can't hurt you"
Fall Guys devs:
@FallGuysGame
Perhaps there are some things man was not meant to know...
Mediatonic has previously shown Fall Guys' development process and how beans nearly looked a little different. Still, it sounds like this internal concept has been floating around for a while. Seriously though, who thinks of these things? As Fall Guys continues to be a popular party game and fans mod beans into games like Minecraft/create their own crossovers with Doom, it looks like those horror-filled beans are spreading.
Don't worry, the inside of a Fall Guy can't hurt you...
Stay up to date with all the latest esports and gaming news by checking out our social channels here: Twitter | Facebook
Images via Mediatonic