The final member of the winning Samsung White 2014 World Championship team has retired
11:25, 15 Dec 2019
The legend Mata announces his retirement
Fomos reported that legendary support player and 2014 World Championship MVP Cho "Mata" Se-hyeong announced his official retirement from pro play on December 14. His announcement marks the retirement of all members of the Samsung White 2014 World Championship starting lineup.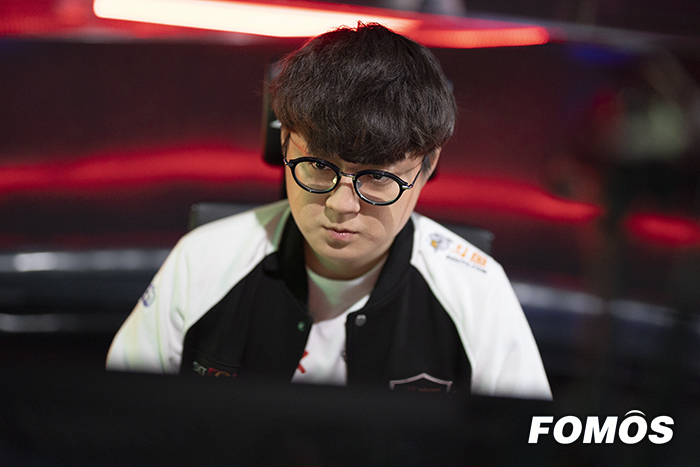 Mata made his professional debut in 2013 with MVP Ozone where he won in the OLYMPUS Champions Finals against CJ Entus Blaze in a 3-0 upset. After bottoming out of the 2013 World Championship with the newly-rebranded Samsung Galaxy Ozone (formerly MVP Ozone), which later changed their name again to Samsung White, Mata swept SK Telecom T1 in the PANDORA.TV Champions Winter 2013-2014 finals. He then went on to win the 2014 World Championship with SSW in a near-undefeated run of the entire event.
Following his championship victory, Mata had a two-year stint in the League of Legends Pro League playing under the banners of both Vici Gaming and Royal Never Give Up for one year each. In the LPL 2016 Spring Split, Mata earned an LPL title with RNG.
His return to the LCK was with KT Rolster, where he had two finals appearances, one of which being a championship victory over Griffin in 2018 Summer Split.
In his final year as a pro, Mata played for SKT and won both splits in the League of Legends Champions Korea. Towards the latter half of the LCK 2019 Summer Split, Mata was benched in favor of Lee "Effort" Sang-ho. his final professional match was against G2 Esports in the 2019 World Championship semifinals.
In his personal statement (translated by @AshleyKang) Mata made no mention of his plans to return to pro play. Ahead of the LCK 2020 Spring Split, SKT's starting roster will consist of Roach (top), Cuzz (jungle), Lee "Faker" Sang-hyeok (mid), Teddy (ADC), Effort (support).
Image via Riot Games Flickr, Colin Young-Wolff