How did Luminosity Gaming steal the show, and what happens moving forward?
20:00, 19 Jan 2021
Luminosity Gaming is not a team the VALORANT space should be taking lightly. Rising to the occasion with an upset victory over one of North America's best VALORANT squads, Luminosity Gaming took the Nerd Street Gamers (NSG) Winter Championship over Sentinels in nail-biting fashion.
As we examine the autopsy of the match, not only did the underdogs lose momentum at the half, but rallied back with an impressive tactical display. And, almost more importantly, what does this mean as the scene sits just on the outskirts of the first VALORANT Champions Tour stop?
WE DID IT FOR THE CONTENT!
@Luminosity Gaming are your
@NerdStGamers
#WC2021
$25,000 VALORANT CHAMPIONS! You may have doubted us when it went to the 5th map, but we are built different.
What a tournament from everyone on the team!
#LGLOYAL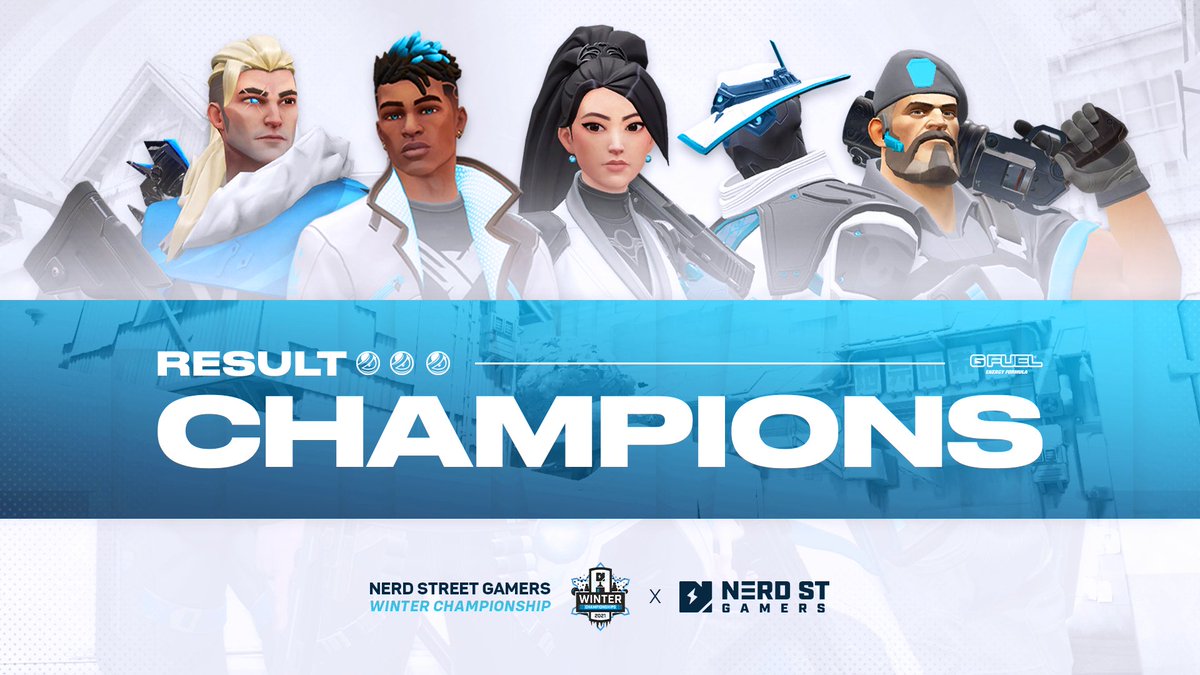 To set the stage for a moment, 2021 began incredibly well for Luminosity Gaming. Riding high off their third-place finish at the NSG x Complexity Invitational, Luminosity showed a strong performance in the group stage, considering the relative strength of their neighbours at the Winter Championships. Toppling both XSET and Team 2D Gaming, Luminosity advanced as the second seed from Group B, but right behind Team Envy. From that point forward, Luminosity would edge out the likes of NRG Esports and Equinox Esports to secure their grand final ticket. And while their eventual victory over Senintels is impressive in its own right, it's how they pulled it off that is much more interesting.
Luminosity Gaming was one of the very few teams, along with XSET and Sentinels, to have brought Sage back into vogue at the Winter Championships. Primarily seen on Icebox and Split, one large reason as to why she's so important is her ability to dissuade and remove attack paths while on defence. On Icebox, Luminosity repeatedly walls off B Tube right as the round begins. This limits the attacker's ability to traverse the map while mitigating the health acceleration Sage's Barrier faces once it is placed. This funnels the attacking team through long sightlines and narrow pathways to access the point which can then be hamstrung thanks to her Slow Orb.
This mimics the exact playbook we've seen used in the past when approaching Split on defence as well. Split's mid-lane is a massive opening for the defence to control as it opens up additional advantageous paths overlooking each site. In the past, we've seen Sage's use an early Barrier Orb to stem an early push or have the attacking team commit some form of resource to removing it. And sure enough, that is well within Luminosity's gambit as well.
A great example of this happens right out of the gate in the grand final against Sentinels. Brenden "stellar" McGrath does a fantastic job shutting down the pistol round through these decisive calls to focus his control over the mid-lane. His Barrier Orb is used off the start of the round, Sentinels then responds by attempting to destroy the wall, stellar answers back with a Slow Orb which allows his team ample time to begin to rotate. However, this wasn't the only well-rehearsed show of force Luminosity had up their sleeve.
On Bind, Luminosity Gaming brilliantly subverted the information Sentinels attempted to gain on their openers. Three rounds, in particular, stand out as evidence, round four, round seven, and round eight, Luminosity shows their hand towards B Long. More importantly, they allow the enemy Owl Drone to scout them leaning towards the B side of the map. After feinting, Luminosity immediately starts to make the move toward the opposite side of the map. While it seems incredibly general, it's important to note because it is this cerebral play that gives them the edge without much commitment. This can begin to pose a lot of questions that Sentinels has to answer on the fly.
Should they begin to lean towards B Site because of how Luminosity Gaming continuously open their rounds or are they being conditioned to do so?
How many resources should Sentinels realistically spend on maintaining B Site control even though Luminosity seem to quickly retreat?
Should they rotate their strong side towards A Site and move their Cypher to better control the situation?
This gives Luminosity all the agency within the match; they lead the dance while Sentinels is forced to react. This is a major contributing factor to Luminosity leading 9-3 going into the half specifically on Bind.
THE FINAL MOMENTS OF THE NERD STREET GAMING WINTER $25,000 VALORANT CHAMPIONSHIP!
Thank you to
@NerdStGamers
for a great tournament,
@Vansilli
and
@boqcasts
for keeping up the energy, and
@priusOBS
for observing the epic Bo5 series.
#LGLOYAL
What is wild is that these all feel like the mark of a great team in the making and in five months time the North American VALORANT landscape could easily look back at this moment, their narrow victory over Sentinels as a defining moment for the team. However, can those claims begin to roll out now? With such an impressive showing, what kind of implications does this have on the wider North American VALORANT landscape?
If anything, VALORANT esports has been wildly inconsistent when it comes to performances especially outside of the top four or five teams, which is par for the course when you remember the esports title is still in its infancy.
With that in mind, we have to weigh the long-term, repeat performances, much higher than one moment of poor performance from a well-tenured team. That's not to take anything away from Luminosity Gaming here as they've been on the rise for some time, but to begin to question Sentinels after a poor showing is disingenuous. What this does show is that Luminosity Gaming is not a team to take lightly. They have shown the ability to compete with some of the best North America has to offer, their real test begins in February as the VALORANT Champions Tour begins to take shape. A strong showing there could easily push Luminosity Gaming back into the spotlight.
Images via Riot Games