Only BERNAR, Fuze, Glister, JMAC, and SanGuiNar remain for now.
15:48, 15 Oct 2020
The London Spitfire have announced the departure of seven of its season 3 players. Young-hoon "Krillin" Jeong, Dong-jae "Schwi" Lee, Sung-hyeok "Highly" Leem, Sang-jun "Babel" Park, Gun-hee "Clestyn" Cho, Hyun-wook "ALTHOUGH" Jung, and Ji-hun "Jihun" Kim have all been released.
It is with heavy hearts that we must announce that we must bid farewell to our players. We have offered free agency to most of our players to ensure that they can find a new team to thrive in with the least amount of resistance.
#AcesHigh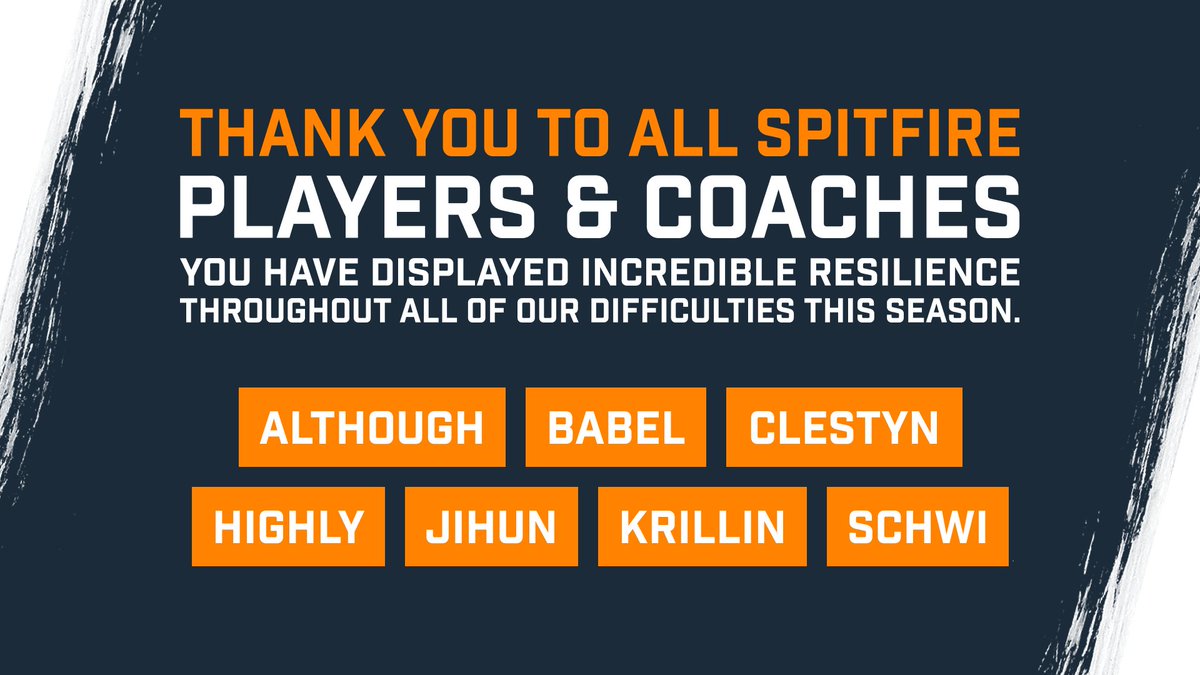 The Esports Observer had reported that the Spitfire were looking to build a roster with Western European players and would therefore release South Korean their coaching staff and their players. With the staff already released last week and the players this week, the Spitfire appear to be moving towards this goal rapidly. Why the rest of the roster in, Se-won "BERNAR" Shin, Gil-seong "Glister" Lim, Dae-han "JMAC" Choi, Tae-hoon "Fuze" Kim, and Gyu-min "SanGuiNar" Lim is so far unknown, though it could be speculated that they have been keeping the highest valued players of their roster in order to become active with them in the transfer window.

The Spitfire had been one of the teams that had moved outside of their home market for the third season of the Overwatch League, contributing to a more equal amount of teams in the Asian region by choosing to set up their home base in South Korea. In a stacked Asian region, the Spitfire finished sixth out of seven teams and in 17th place in the overall seasonal rankings. Counting on a roster of mostly Overwatch League rookies with a respected coaching staff around Cheolyong "Agape" Hong and former NYXL head coach Hyeon-sang "Pavane" Yu, the team had counted on a new approach switching away from their star-studded roster that had won them the title in season 1.

GGRecon will inform you about all other roster moves in the Overwatch League off-season so stay up to date with our social channels here: Twitter | Facebook
Image via Blizzard Entertainment