Two weeks out of the LCS ending, here are some of our thoughts on the three teams 2020 season.
18:00, 22 Sep 2020
Two weeks have passed since the League of Legends Championship Series (LCS) crowned its Summer 2020 Split champions in the form of Team SoloMid, making them the first seed going into the League of Legends World Championship representing the North American region.
To accompany Team SoloMid, the LCS has two other teams that will also represent the North American region in the League of Legends World Championship in the form of No. 2 seeded FlyQuest and No. 3 seeded Team Liquid — who have to play through the play-in stage to qualify for the groups stage.
With the LCS 2020 season finished, and the League of Legends World Championship beginning in just a few days, we will be looking at the LCS Season overall for this year. We already covered the seven teams that didn't make the cut for the League of Legends World Championship, where we expanded on their 2020 LCS season overall, having gone over roster changes and overall performances.
This time we'll be focusing more on those teams that did make Worlds — Team SoloMid, FlyQuest, and Team Liquid.
Team SoloMid
To start the 2020 LCS Season, Team SoloMid began by making a number of changes to their roster. First, they brought in AD Carry Kasper "Kobbe" Kobberup filling in the spot that Jesper "Zven" Svenningsen left open once he moved to Cloud9. Second, they acquired Vincent "Biofrost" Wang via a trade with Counter Logic Gaming, giving them Andy "Smoothie" Ta in return. Lastly, they brought in Jungler, Joshua "Dardoch" Harnett, in probably one of the more controversial moves in the organisation's history. All this was done in hopes to rectify their 2019 season — where they failed to make the World Championship for the second year in a row. Apart from the players, Team SoloMid also replaced coach Kim "SSONG" Sang-soo with Peter Zhang after his departure — who oversaw both the LCS and Academy team.
The winningest organisation in LCS history had one of their weaker regular-season splits to date having finished at fifth place with a 9-9 record. Within those nine wins, they had a notable upset onto Cloud9 in Week 7 — breaking their winning streak up to that point and handing them their only loss of the regular season.
Come playoffs, Team SoloMid finished at fourth place after having defeated 100 Thieves in the first round of the Losers' Bracket. They later faltered versus the eventual Spring Finals runners-up in FlyQuest.
The organisation decided that fourth place wasn't up to their usual standards and they once again made roster changes going into the Summer Split. Dardoch left the same way he joined — in a controversial manner — which led to Team SoloMid promoting Mingyi "Spica" Lu up from their Academy roster. The organisation also welcomed back AD Carry, Yilian "Doublelift" Peng to replace Kobbe, after some brief drama and controversy with the AD Carry's former team, Team Liquid. They also brought back Parth Naidu as their head coach one day prior to the Summer Split's start. This was all in hopes of making it to the World Championship stage once again.
Ahead of the 2020 LCS Summer Split, we're making one final change. The 2016 run back is complete.
Please welcome (back)
@parthenaan
as our Head Coach
📰: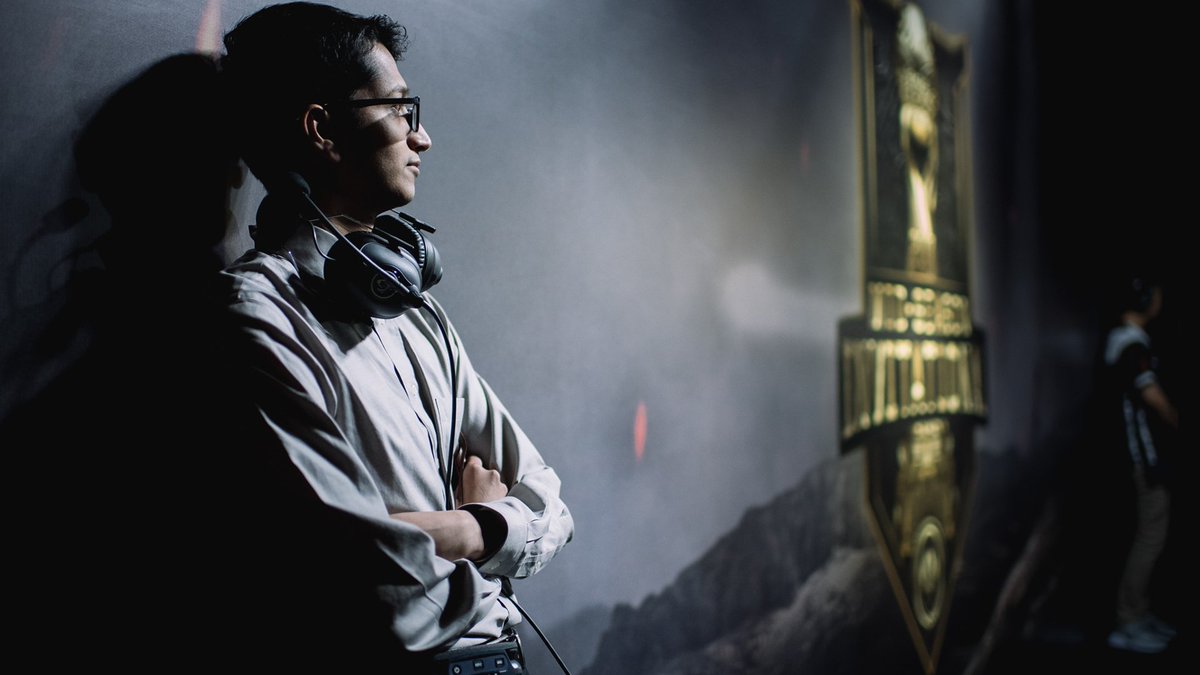 Team SoloMid had a strong Summer Split finishing at fifth place with a 12-6 record — nearly taking the second seed going into the playoffs where they lost to Cloud9 in a tiebreaker match. Come playoffs, Team SoloMid made one of the more impressive playoffs run in LCS history having gone from Losers' Bracket round one —after being swept by Golden Guardians in an upset in the first round — to winning the championship thwarting a FlyQuest reverse sweep.
This team was a completely different beast after being swept by Golden Guardians. They swept Dignitas after going into the Losers bracket, and they got revenge on Golden Guardians - reverse sweeping them. Team SoloMid battered and bruised their rivals in Cloud9, knocking them out of World Championship contention. They had an emphatic 3-2 series win versus Team Liquid to later cap it off with a 3-2 victory over FlyQuest in the finals — stopping their reverse sweep.
FlyQuest
FlyQuest, like many other teams, made their own roster changes, having replaced support Kim "Wadid" Bae-in with Lee "IgNar" Dong-geun. They also replaced Eugene "Pobelter" Park and brought in Tristan "PowerOfEvil" Schrage as their new mid-laner.
The team vastly improved come Spring Split as they finished in fourth place with a 10-8 record, compared to their ninth place of 2019's Summer Split finish. FlyQuest went on a strong playoff run of their own after being sent to the Loser's bracket early by Evil Geniuses. In their run, they swept Golden Guardians, beat Team SoloMid 3-2 and got revenge on Evil Geniuses before making the finals versus Cloud9. Their run culminated after getting swept by Cloud9 who were unbelievably dominant that Split.
Come Summer Split, FlyQuest were looking to right all of the wrongs and avenge that Spring Split finals loss. They had a strong regular season performance finishing at third place — overtaking Team SoloMid — ending with a four-game win streak. Going into the playoffs, all bets were off. FlyQuest defeated Evil Geniuses in a close 3-2 series and dominated Cloud9 — avenging their Spring finals loss. In the fourth round, they defeated Team Liquid with another strong performance to later, once again, fail to win the finals as they nearly reverse swept Team SoloMid.
Team Liquid
Team Liquid started their 2020 season by replacing veteran jungler, Jake "Xmithie" Puchero, in hopes to get over the hump they faced two years in a row in the last two World Championships. Former Fnatic jungler, Mads "Broxah" Brock-Pedersen, came in to replace him.
In perhaps the biggest fall from grace the LCS has ever seen, Team Liquid went from winning four LCS titles in a row — spanning the 2018 and 2019 seasons — to finishing at ninth place in the Spring Split. The year up to that point was rough for Team Liquid as they Broxah had visa issues preventing him from joining the team for the first few weeks of Split. They also ran into issues with Doublelift, having their Academy AD Carry, Edward "Tactical" Ra come in to replace him for a few games. This led to the team's coaching staff to bench the superstar AD Carry after a cited lack of motivation coming from him. This was the first time the defending LCS champion missed playoffs.
After a permanent replacement of Doublelift, bringing in Tactical as their mainstay AD Carry and bringing in former analyst and caster, Joshua "Jatt" Leesman, as the Head Coach, Team Liquid saw immediate success come Summer Split. They went on to have the greatest regular-season split in the organisation's history, finishing at first place with a 15-3 record — something even the dominant four-LCS Split winning roster couldn't do.
Although a strong regular season, Team Liquid finished just shy of re-visiting the finals stage once again after being defeated by Team SoloMid in a close five-game series in the fourth round of the playoffs.
images via lolesports