With a break in events for the Guerrillas, will they sub out the former World Champion?
17:45, 20 Feb 2020
The Call of Duty League hasn't started the way the L.A. Guerrillas hoped it would. After a promising 1-1 start at Launch Weekend, where they should've gone 2-0, things were looking up for the upstart roster. However, at CDL London, things took a turn for the worse when the Guerrillas went 0-2 at the event. While the problem rested on the shoulders of the whole team, there was one player who seemed to falter more than the others.
Aches to warm the bench at future events?
Patrick "Aches" Price is a two-time world champion in Call of Duty: Ghosts and WWII. Though he isn't considered the most skillful player ever, his dominance in older Call of Duty's has made him a hot commodity the past two years.
In the 2019 offseason, Aches decided to join the L.A. Guerrillas alongside some of his friends and former teammates. The roster didn't look great on paper compared to the other squads in the CDL, but they proved they can play in Minnesota.
Although, London is where their limited roster showed its weaknesses. Aches was by far the worst statistical player on the Guerrillas, failing to go positive most maps. It's for this reason that L.A. has apparently made a change.
Recently, scrimmages involving the Guerrillas has seen a player replace Aches on the starting roster. That player is Rasim "Blazt" Ogresevic, a current, or now former, substitute for L.A. Blazt is well-known in the community for his Search and Destroy prowess but he made a name for himself last year on G2 Esports and UYU. You can Blazt scrimmaging with L.A.'s starting roster below.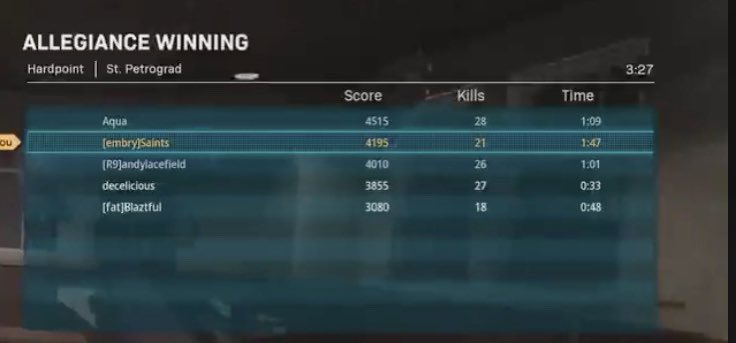 Though this doesn't confirm Aches has been subbed out, it doesn't bode well for the former World Champion either. Blazt hasn't been given a true shot in Modern Warfare yet, so maybe this is L.A. trying to find a roster that works. The Guerrillas' next event is their homestand in Los Angeles on Mar. 6-8.
Images via ESPN and @IntelCallofDuty on Twitter.