Team Liquid has reportedly secured Nicolaj "Jensen" Jensen for a record-breaking contract that will see him stay with the squad for three more years.
11:36, 28 Oct 2020
Team Liquid is reportedly pulling out the big guns and rolling out a record-breaking contract for Nicolaj "Jensen" Jensen by offering the player $4.2 million to re-sign for another three years. The contract comes ahead of the 2021 League of Legends Championship Series split and would make Jensen the highest-paid LCS star ever.
Crunching the numbers, this would put Jensen's contract above Heo "Huni" Seung-hoon's $2.3 million Dignitas signing from last year and Jung "Impact" Eon-yeong's $3.4 million contract with Liquid back in 2017. LoL reporter Travis Gafford reported the signing and claims Jensen could be on track to earn the megabucks.

Sources: Jensen has reached an agreement to re-sign with Team Liquid in a new 3-year contract said to be valued at $4.2 million.
Jensen is something of a Liquid veteran after he first joined the team back in 2018 when he jumped from Cloud9. With news that Søren "Bjergsen" Bjerg is retiring from active play to become the Head Coach of TSM, it has left the mid lane open for someone like Jensen to capitalise on his absence.
If Team Liquid has locked down its mid laner, there's a hopefully bright future for Jensen and the team. This would also mean Jensen is joining the rumoured signing of Barney "Alphari" Morris, who's tipped to join Team Liquid on November 17. Sources suggest Jensen's signing was hinged on Alphari's - who is set to earn $1m a year.
I thought you had to lock your pick'em in before any series were played so I made this a couple weeks ago, but close enough.. only surprise to me was geng playing as poorly as they did, they were one of the hardest teams for us in practice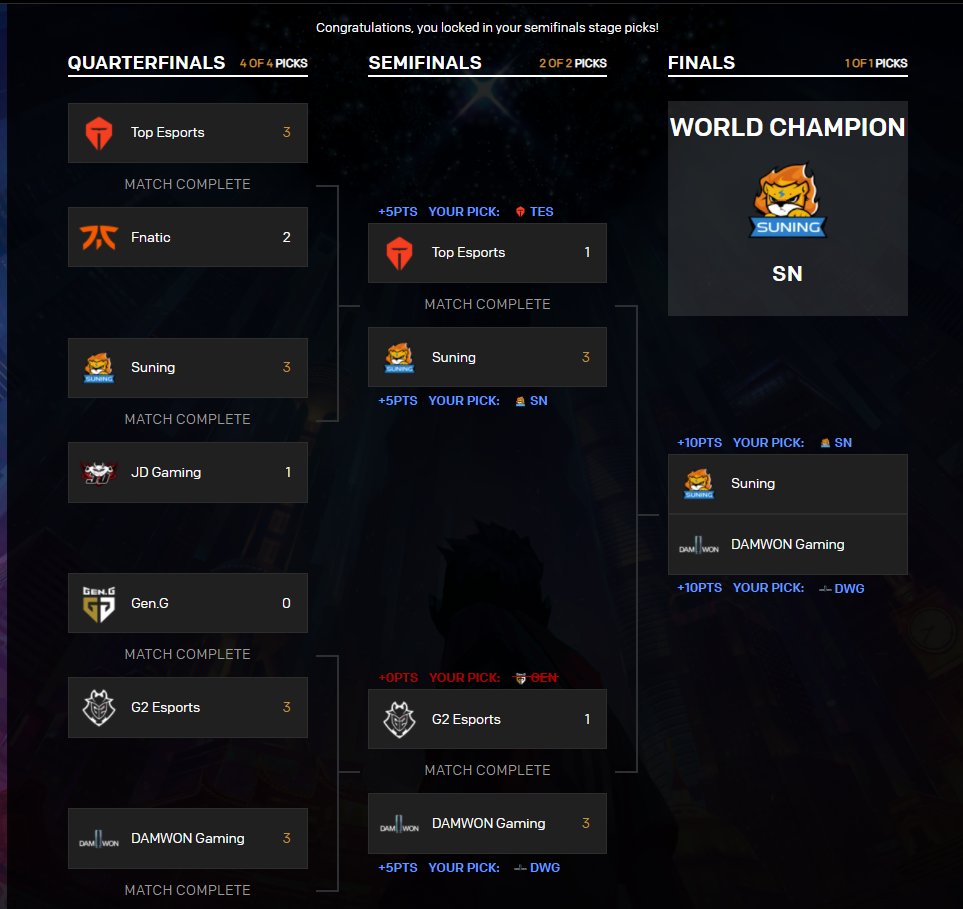 With Jensen and Alphari potentially filling in the Liquid blanks, the team will now need to find a North American or Australian jungler to round off the roster. When it comes to who will take that spot, all signs point to FlyQuest's Lucas "Santorin" Tao Kilmer Larsen, who already has a NA residency and a contract that's due to expire in November.
The report of Jensen's extended signing comes at a troubled time for Team Liquid after the squad failed to make it out of the 2020 World Championship group stage. Although Liquid was in a strong position as the third-seed and placed first in their play-in, it all fell apart when Suning toppled G2 Esports in Group A. Liquid is undoubtedly hoping for a higher place in 2021's Worlds.
No signings are official yet, but with the 2020/21 LoL agency window opening at 6pm CT on November 16, Gafford said we can expect Jensen's extension to be signed and dry in the "very near future".
Stay up to date with all the latest esports and gaming news by checking out our social channels here: Twitter | Facebook
Images via LoL Esports Flikr