After signing AztraL, Oxygen Esports have looked strong. Can they dethrone Vitality as the best team in Europe?
19:00, 25 Jul 2020
Oxygen Esport's Rocket League team is built on the foundation of the duo Ferra and Chausette. The French-natives have teamed up since mid-2017 and they've seen a lot of success over the years. But they've never quite reigned over Europe like the old Dignitas squad or, more recently, Renault Vitality. They have come close before and now they're looking to make an even bigger name for themselves.
Getting more consistent
The French duo has had its ups and downs. Their greatest accomplishments were their wins at Dreamhack Leipzig with Bluey and Dreamhack Valencia with Fruity. Alongside the Danish keyboard player, they've competed for almost two years, staying near the top of the European RLCS. They made it to the RLCS finals in Season 6, 7 and 8.
RLCS Season 8 highlighted an issue the team was struggling with: even though Ferra's team, Team Reciprocity, won the EU Regional Championships, their showing at the RLCS finals in Madrid was disappointing. The team has often disappointed after some very good results but maybe now the time has come to find more consistency.
Copying Vitality's success
The team to beat in EU is undeniably Renault Vitality. Fairy Peak!, Kaydop and Alpha54 are all-star players who can give you a hard time on any roster. Together on the all-French roster, they look invincible. A team who wants to match their performance has to play very smart - and consistent. The new Oxygen Esports roster might have what it takes to outplay this leading team.
Vitality's latest addition, Alpha54, made the team fully French. All players were already friends and like to communicate with each other in their native language. The Belgian player AztraL saw Alpha's success and wanted to replicate it. When he got the opportunity to play with his fellow French-speaking pals on Oxygen Esports, he immediately took it. AztraL already showed he is a force to be reckoned with on Dignitas, and joining Oxygen was a great move for him. He replaced Fruity, who found a place on Team Liquid.
The first blow is half the battle
Even though the new roster formed just two days before the qualifiers for the Fusion tournament started, their performance was outstanding. AztraL immediately proved his worth by getting the team through the qualifiers with a 1v1 win against Veloce's Kassio. During the main event, they reached the finals in the 2v2 game mode, but Vitality was too strong for AztraL and Chausette45 in the end. In the 3v3 bracket, however, Oxygen took a convincing win against Renault Vitality, with four games to one. They could not have hoped for a better start.
welp, we were only allowed to scrim together two days before Fusion qualifiers, and we end up winning the 3v3 event 😊
Very proud, but that's just the start, still lots to work on, so let's not overreact, we'll keep pushing 😁
The next big tournament for them was Lethamyr's Eurocup 10K, only a few days later. Here, Ferra's fears of underachieving after a big win came true. The team met Dignitas in the quarterfinals, who beat Oxygen in seven games. It was a close series, with four games going to overtime, but Oxygen didn't manage to close it out. They went to the losers' bracket where they lost to FC Barcelona, who were trying out with the new player Itachi. That's not a matchup Oxygen should have lost.
Oxygen Esports brought all back a month later, with a long run through the brackets of Rocket Baguette's Summer Grand Prix. They qualified for the playoffs and got to play Vitality in the winners' finals. They lost that series, but they brought it back through the losers' finals to met Vitality again in the grand finals. Now they had to beat Vitality in two best-of-sevens in a row to win the tournament because Vitality had already beat them earlier. Vitality could've won the Summer Grand Prix in one series, but Oxygen won the first one 4-2. The second series went all the way to game seven overtime. Vitality might have gotten a little bit lucky in the end and won the tournament, but Oxygen came extremely close to taking the victory.
GGs
@TeamVitality
. We take 🥈 in
#RBSGP
We had an INCREDIBLE run. Resetting the bracket, taking grand finals set 2 to game 7 overtime and just falling short in the final seconds.
Hold your heads high
@Ferra_RL
@Chausette45
@AztraL
. You demanded respect this weekend and got it.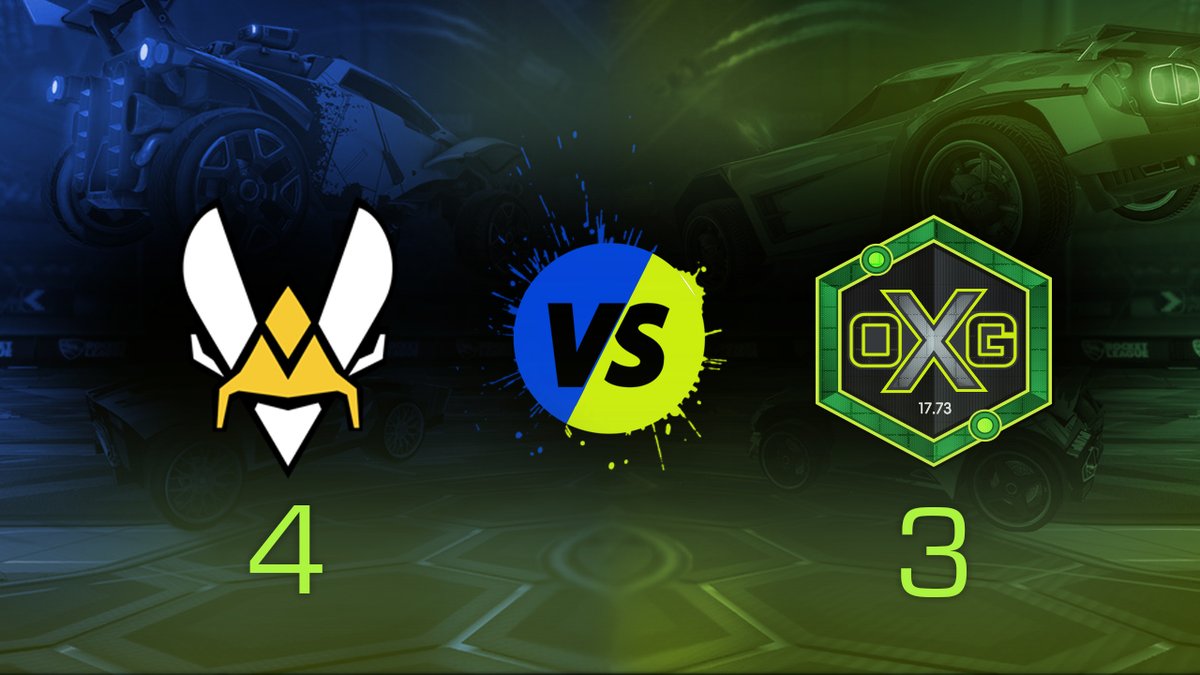 Fierce competition
The grand finals of the Summer Grand Prix lasted 13 matches, of which 7 went to overtime. It shows how well-matched Oxygen and Vitality are. With more time and practice, Oxygen can be a serious rival for the likes of Renault Vitality. The French formula of playing with friends and communicating in their native language hasn't failed Vitality, and there's no reason to believe it wouldn't work for Oxygen Esports.
Renault Vitality will still be fierce competition, and we must not forget about other EU teams who have their eyes set on the top of the competition. With so many talented players in Europe, it's a challenge to consistently beat the other top teams. Oxygen Esports have struggled with that as well, losing series against teams like FC Barcelona in the Eurocup and the Summer Grand Prix. But team captain Ferra and his teammate Chausette are very experienced, so they should still be able to come back strong after a loss here and there.
Oxygen's recent rivalry with Vitality promises interesting storylines coming into the RLCS X. They certainly have the potential to put the other RLCS teams to the test and become the next best team in Europe.

Images via ZeeboDesigns and Oxygen Esports