Three new rookies join to be moulded by IMG's talent forge.
13:30, 15 Oct 2020
Immortals Gaming Club is restocking. The esports organisation has continued its trend to be an excellent talent forge, selling three of their VALORANT players in Yannick "KOLER" Blanchette to NRG Esports and Peter "Asuna" Mazuryk as well as Quan "diceyzx" Tran to 100 Thieves. Now the organisation has replenished the numbers for its VALORANT team, adding Jason "neptune" Tran, Jason "jmoh" Mohandessi, and Andrew "ShoT_UP" Orlowski to its roster.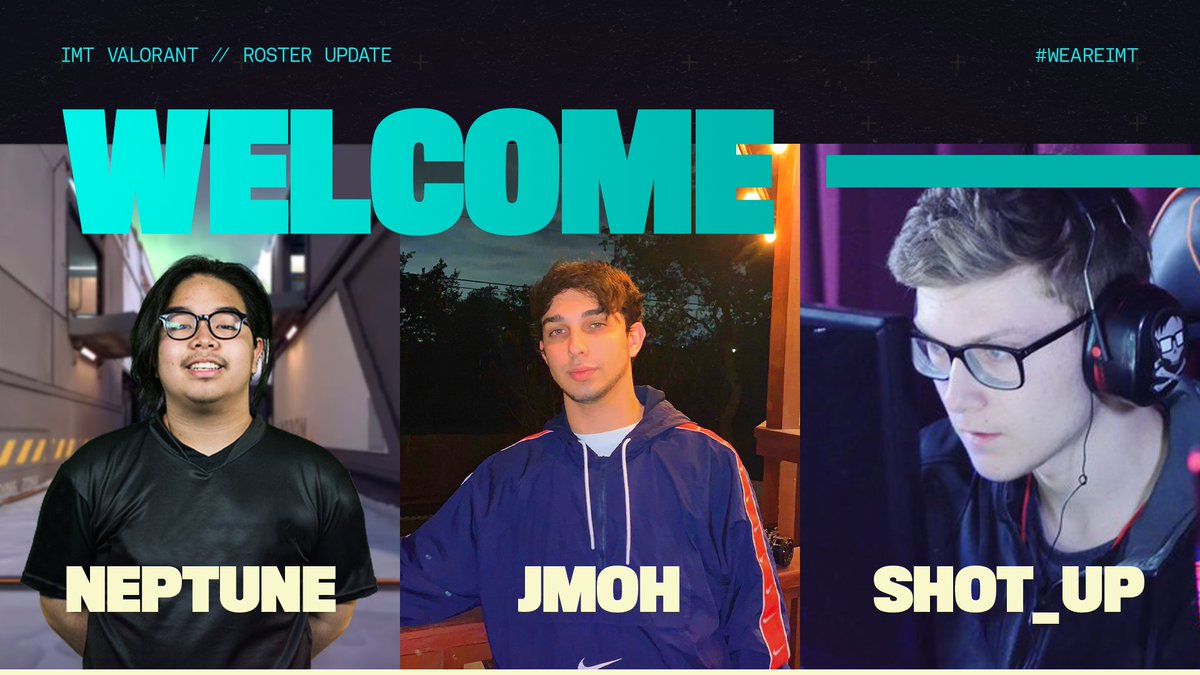 ShoT_Up and neptune arrive from North American esports organisation Morning Lights though the two never competed alongside each other. Jmoh played for Noble for only about a month and beforehand played for a bunch of mixed teams. The three fit the Immortals formula to a T, being up and coming rookies that the organisation scouted to once again mould into top contenders under the supervision of General Manager and Head Coach Mike "Packing10" Szklanny.
Over the first couple of months as a team in VALORANT, Immortals had consistently kept up with the top 5 teams in the North American region though never managing a grand breakthrough by winning a tournament.

The team is expected to compete in the upcoming Riot Games event in early December at the latest and might make an appearance in several other online competitions before that.

Stay up to date with all the latest esports and gaming news by checking out our social channels here: Twitter | Facebook
Image via Immortals Gaming Club