Jordan 'HusKerrs' Thomas has slammed Nick 'NICKMERCS' Kolcheff and branded the FaZe favourite a 'man-baby' following Warzone drama that goes back months.
13:38, 18 Feb 2021
Oh we do love a bit of drama in the competitive Call of Duty scene. While the community itself is often called out for its sometimes toxic atmosphere and growing subculture of name-calling, we'd expect those at the top to try and avoid this drama. However, as you tool up and drop into Verdansk, things can get a little fraught in the heat of the moment, tempers can be flared, and we can all be accused of saying something we don't mean. Now, CoD favourites Jordan "HusKerrs" Thomas and Nick "NICKMERCS" Kolcheff have drawn their battle lines as their row boils over.
For those who don't know, there's a Bette Davis and Joan Crawford-inspired feud that's been going on for the past five months. It all came down to a Warzone tournament where HusKerrs and Mason "Symfuhny" Lanier bested NICKMERCS. There was a fiery debate about hosting privliedges, NICKMERCS apparently unfollowed HusKerrs, and the whole things have been bubbling away beneath the surface. HusKerrs has addressed the drama in his latest stream and branded the FaZe superstar a "man-baby". Well Jordan, don't mince your words.
What is the HusKerrs and NICKMERCS Warzone drama?
The argument started when Kolcheff wanted to take host on the second map and locked horns with HusKerr's in the pre-game lobby. As well as hosting giving potential network advantages, it seems NICKMERCS wanted to avoid cheaters and had a problem with HusKerrs playing on PC. Thomas did a mocking impression of NICKMERCS, saying "You're on PC, if you host, there's a higher chance there's going to be hackers". HusKerrs and Symfuhny responded with a quick "F**k you, we're taking host", and in Thomas' own words, Kolcheff was a "f*****g man-baby and cried about it".
Issues over hosting might seem like a relatively minor thing to fall out about, especially considering cheaters are still common on console. However, it's likely the situation and NICKMERCS' frustrations were made worse by the fact he and Kris "Swagg" Lamberson were beaten by HusKerrs. NICKMERCS hasn't commented to defend himself on whether that's why he unfollowed HusKerrs on Twitter, but the latter seems pretty confident it's the reason.
What's next for the HusKerrs and NICKMERCS Warzone drama?
Haven't done this in a while, but these numbers are astounding 🤯
Every day I'm always so grateful to be in the position I'm in. It truly is one of those situations where the grind finally paid off 🙏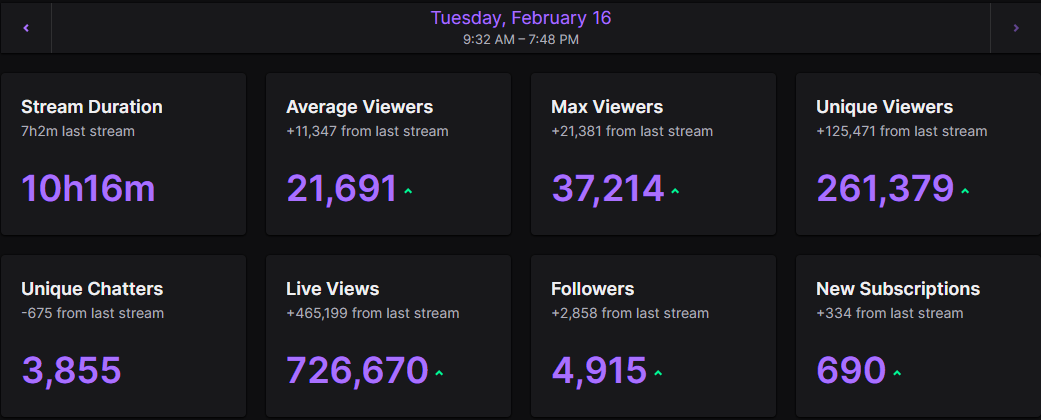 If you think there's any chance of the pros shaking hands and making up, it doesn't sound like HusKerrs is going to let this one go any time soon. For those who might accuse HusKerrs of hiding behind his keyboard, the NRG bigwig added, "I would say that to his face. Bring him in my Discord, I don't care. Literally, clip it and send it to him. He unfollowed me on Twitter because of all that". Could this be the gauntlet NICKMERCS needs to try and take on HusKerrs and knock him from what's arguably the top of Warzone?
Rounding off 2020 in style, HusKerrs scored an impressive 54 kills to break the Warzone Solo Duo record and climb up the Warzone rankings on December 30. There has been plenty of debate about when/if the record can be broken again, with someone like NICKMERCS definitely having the skill to give it a go. Of course, Kolcheff is currently taking a break from Warzone tournaments after in-game issues and allegations of other big names cheating caused him to quit.
We imagine Kolcheff will be ready and raring to take on HusKerrs when he returns. Thems be fight words as the HusKerrs and NICKMERCS Warzone drama continues.
Stay up to date with all the latest esports and gaming news by checking out our social channels here: Twitter | Facebook | Discord
Images via HusKerrs Twitch | FaZe Clan