Heroes, Stats, F2P and more - An Overwatch Christmas wishlist
19:00, 19 Dec 2019
Christmas is around the corner and presents are notoriously for choosy people. If we were honest, we'd have to confess that we've mostly been a naughty little community and we actually don't really deserve presents. However, in case that the book keeping on our deeds is off, why not just make a Christmas wish list for the things we'd love to see in 2020? Santa Jeff, please.
More, MORE heroes
Heroes are the premier content for Overwatch. Sure there are maps and additional game modes as well as skins which are occasionally added, but none of them gain the attention of the Overwatch community to the degree of a hero release. To me personally, some additions like the new maps have even lowered my enjoyment of the game, as I think player conceive of maps much less granularly now (and thus making communication harder). The very experience of playing the most recent maps leaves much to be desired, too.
The content draught we've felt is not least due to the fact that Blizzard has slowed down hero production in 2019, having only released two heroes in Sigma and Baptiste. We should sympathize with the added strain of on the development team because of Overwatch 2 and we should also keep in mind that Blizzard's interest in the IP of Overwatch might go beyond the scope of the game that we currently have, hence why rushing out heroes that aren't aligned with the story could potentially significantly hurt the universe.
With that said, heroes rejuvenate our interest in the game, not just because of the experience of playing the hero but due to their impact on the entire meta game of Overwatch. This can't merely be achieved by frequent balance patches and reintroducing dusted heroes back into the active hero pool. Sadly we know that we are only likely to receive one additional hero before Overwatch 2. And yet this is a wishlist and we have all wished for unrealistic things like world peace or mostly reasonable feedback on a reddit thread you created and care about.
Overwatch 2 PvP free to play
When Riot Games, the company behind the popular free to play MOBA League of Legends, released their numbers for their 2019 World Championship, the difference to the Overwatch League grand final metrics were staggering. League's AMA (Average Minute Audience) measured nearly 20 times the size of the OWL finale ahead of the what ESPN journalist Jacob Wolf called the "make or break" season. In a press release regarding the games' 10th anniversary, Riot Games shared an impressive metric: "Every day we see about 8 million peak concurrent players in League.* That makes League the biggest PC game in the world—it's even bigger than the top ten games on Steam combined." League had been one of the most played games of the decade and its popularity trickled down into the esports viewership numbers, where it has grown every year. As a result, League is the biggest esports in the world, handily beating mostly other free to play games such as CS:GO, DotA2 and Fortnite, and of course our pay to play game Overwatch.
Worlds Final Unique Viewership
2014: 27 million
2015: 36 million
2016: 43 million
2017: 57.6 million
2018: 99.6 million
2019: 100+ million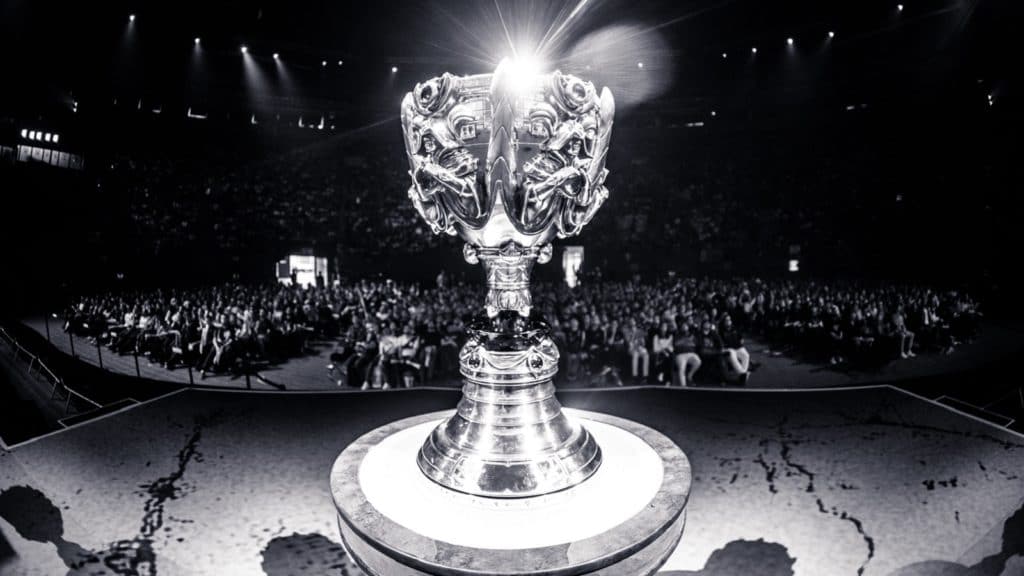 The release of Overwatch 2 could be a perfect opportunity to increase the player base of the PvP portion of the game and help the growth of the scene. Let's be honest, other than the batch of new heroes we can expect for our sequel, a new map type won't bring all the kids (back) to our yard.
Actors with attitude
Players with outward-facing and compelling personalities have been a scarcity in the Overwatch League. Worse yet, the recent trend is for them to retire and move to streaming where the lands are greener. It's hard to locate the reasons as to why there is a shortage of these characters. Are their inclinations suppressed under PR pressure? Is being interesting inconclusive to being a great Overwatch player that would be looked at by OWL teams and could function within a team environment? Are individuals with both a skillsets of an entertainer as well as a high skill player simply too rare or are they not funneled into our system? Or perhaps we have plenty of highly entertaining personalities but the media isn't helping in bringing them out into the public eye?
Be that as it may, especially when the game isn't as obviously exciting in terms of individual play like it was in GOATs, it's all the more important to attract with factors outside the game. The above mentioned factors likely all contribute to the stale state of affairs and we could all help improve those circumstances. I wish for an Overwatch version of Doublelift or perhaps from the management side like Ocelote.
Player mental health
Even in the last two years, the Overwatch seasons were a draining experience that left some players in a shaky mental condition. From cases of alcoholism, hoarding, depression, self-harm to physical altercations, the behind the scenes record reads as a rough list of anecdotes of young adults trying their hardest to withstand the pressure of an unrelenting system that leaves its losers with few viable career options.
With the Overwatch League hitting the road next year, travel will inevitably add additional pressure points. Travel fatigue, jetlag, less optimal practice environments, a more packed season with ever changing metas because of more frequent patches (and the list goes on) will all lead to an even more challenging time for players. Getting them appropriate mental care seems paramount and yet sports psychologists aren't a league standard by any means. Let's wish that everyone makes it home safe and sound.
More access to statistics
In 2019, we've had less access to statistics than we did since the game's release. Community pillars like Ben "CaptainPlanet" Trautman with his meta report and Dennis "Barroi" Matz on Winston's Lab produced outstanding statistical analysis, providing both raw data and their educated interpretations of it. With their talents apparent, both of them landed jobs within the Overwatch League; CaptainPlanet on the broadcast team and Barroi on the Toronto Defiant. While other services have tried to fill the gap, none have reached the level of consistency and insight that those two used to put out regularly.
The biggest hurdle in statistics in Overwatch and esports at large ironically falls not in the educated interpretation but the gathering of data. CaptainPlanet famously did all of his tracking by hand, taking an extraordinary amount of time to do so, while Barroi had to constantly tinker around with an image recognition tool that the broadcast or the game would frequently break due to inexplicably moving the broadcast down 20 pixels or introducing new features to the killfeed. The breadth of statistics that Winston's Lab provided in the volume of it has not been replicated in Overwatch anywhere publically. This isn't because there is a shortage of statistical analysts but that there simply isn't easily accessible data. I frequently receive private messages from professional analysts of all kinds of walks of life, from insurance to sports. They all ask if the data gap has been closed yet and I always have to disappoint them.
This is especially frustrating since Overwatch League teams get access to large data files after every match week with unfiltered blobs of data containing everything and anything an analyst could hope for from the league; They simply aren't made available to the public. Let's put on our wishlist that we at least get some chunks thrown our way and that the many interested analysts can get their hands on material they can work with and enrich the community's understanding of the game.
Picture courtesy of Blizzard Entertainment