Ado Returns to Overwatch League in 2020
21:00, 14 Feb 2020
On Wednesday, February 12th, the OWL's Hangzhou Spark added DPS player Chon "Ado" Gi-Hyeon.
Known most as a projectile DPS player, ADO fills an important role but also joins a populated DPS stable consisting of Kang "Adora" Jaehwan, Kim "GodsB" Kyeong-bo, and two-way player, Park "Bazzi" Jun-Ki. As a projectile player that has potential, it is a safe assumption that Ado will see a fair amount of playtime.
We are delighted to announce Gi-hyeon 'ADO' Chon has joined us as projectile DPS! His skill and professionalism impressed us during his 2-month tryout and we believe the OWL veteran will be a great addition to our team! Welcome
@OW_ado
and show him some love!(♡˙︶˙♡)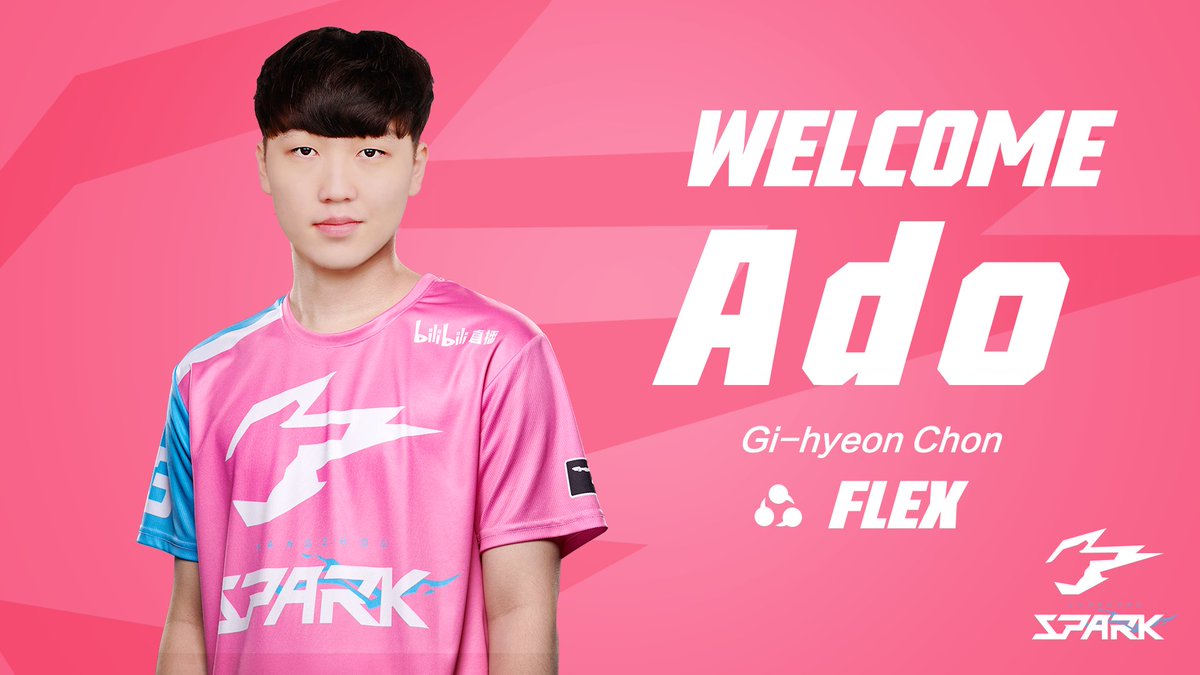 After having a glowing debut on MVP Space in April of 2017, he was touted to be a bright spot on the mid-season reinforcements sent to aid the abysmal 2018 Shanghai Dragons. Unfortunately for him, he was caught by the 0-40 brand as the team scraped the bottom of the barrel during the inaugural season.
However, in 2019, he did return to the league alongside the Washinton Justice, a team that struggled in the tank heavy metagame. After being passed up during the initial offseason roster moves, Ado now has resurfaced with the Spark a team that currently is sitting in a holding pattern and awaits news on how and where the team will debut after being delayed by the Wuhan coronavirus outbreak.
In the team's announcement, they claim to have put Ado through a 2-month tryout process.
Ado also holds the record for the largest percentage of his team's final blows when he attempted to breathe some life into the 2018 Shanghai Dragons. With 31 final blows against the New York Excelsior, Ado scored an impressive 45.59% of his team's kills which is just nearly a Fleta Deadlift, a term coined to celebrate a player who surpasses 50% of his teams kills.
Sadly, we won't see the Hangzhou Spark, barring any league updates, until March 7th against the 2019 Overwatch League defending champions, the San Francisco Shock.
Images via Blizzard Entertainment