From top to bottom, the Spark embodies the spirit of versatility.
20:30, 09 Jan 2021
The Hangzhou Spark strut into the 2021 Overwatch League season with a massive amount of potential. A monstrous behemoth patchworked together with bits and bobs that don't seem to fit, but is practical in nature. Not eloquent, but pragmatic, and valuing utility over practicality. Are we referencing titular focus of Studio Ghibli's Howl's Moving Castle or the Hangzhou Spark? While one is constructed with Beachwood panels on top of small shacks sat flush next to protruding crow's nests, and smokestacks like a factory all held together with warped, rusted and curved sheet metal, the other is just as obscurely constructed. If that mental image has you confused, then you're within the right headspace to tackle the Spark in 2021.
They wield one of the most intertwined Overwatch rosters to date, with flexibility at nearly every role, a depth that is almost hard to fully account for, and a system that accounts for the amateur space as well. However, have they spread themselves too thin? Does this hyper-versatile franchise have the firepower to return them to the top? And are we even asking the right questions?
After two months of planning and preparation, we have confirmed the roster for Overwatch League 2021 season. Let's hear supervisor Xiaogui talk about the thoughts and plans of Hangzhou Spark going into 2021 season!
#sparkbang
When it comes to Overwatch, versatility is the cousin to flexibility—and the latter has only furthered itself as a premier trait in competitive Overwatch. Think for a moment on what has resoundingly managed long term success within the league. Think of the 2020 MVP, think of some of the most memorable players in and around the league.
It all returns to flexibility.
With the ability to change heroes on the fly, having a wide array of map picks, and with the introduction of the hero pool system, flexibility enables the team to keep pace with their opponents. However, what we rarely see is a team truly able to create a winning, a versatile, and a long term Overwatch organisation.
Now, for this explanation, versatility takes a slightly bigger meaning. Versatility, in this way, is how the organisation goes about operating the team. Your roster is versatile if it can foster talent and bring them into the league as you see fit. Your organisation is versatile if it has its tendrils spread across the entire Overwatch landscape. For this discussion, flexible is what a player is, versatile is what an organisation can do.
The Spark stands tall among the majority of their peers. Not only do they look to field a competitive Overwatch League roster in 2021, but their Overwatch Contenders academy team, Bilibili Gaming, is a competitive force in the amateur division in the Chinese region. A portion of the value here sits in the new fluidity that Overwatch League teams can have with their academy teams. Another half of the boon could come by way of recruiting talent to then offload during the mid-season. With COVID-19 causing trouble for teams early on in the 2021 offseason, many have speculated that there could be an increase in mid-season signings before the signing window closes later next year. Versatility is the orbiting factors to what the organisation can do for the team. This also extends to their marketing arm and the logistic support the Spark gives their players.
What sets Hangzhou apart from their peers is their involvement in partnerships outside of the league. Marrying two adjacent cultural hemispheres together, that of esports and anime, the Hangzhou Spark announced on August 28th, 2020 that they were partnering with J.C.Staff's hit winter anime, "A Certain Scientific Railgun T." That same collaboration recently won the "best sport marketing case" award at the 2020 Chinese Sports Industry Awards. This undoubtedly has not only stoked the fire of the Spark fandom but has also exposed a new audience to esports, specifically the Overwatch League. Not many teams can say they've done something similar, and even fewer can measure up to the same success the Spark has had.
Alongside that, last October the Hangzhou Spark opened up a state of the art practice facility to house their franchise for the foreseeable future. With that kind of resume laid out on the table, it is difficult to argue with what they've invested in competitive Overwatch and all the facets that surround it.
Let's be clear here, the Hangzhou Spark is making a statement this coming year. A statement of intent, a statement that they are coming into 2021 ready to return to the form. However, there is a bit of a shadow, a proverbial "Witch of the Wastes", that looms over the size of their roster.
Moving into our new team house in Hangzhou!
ε≡ヘ( ´∀`)ノ
#sparkbang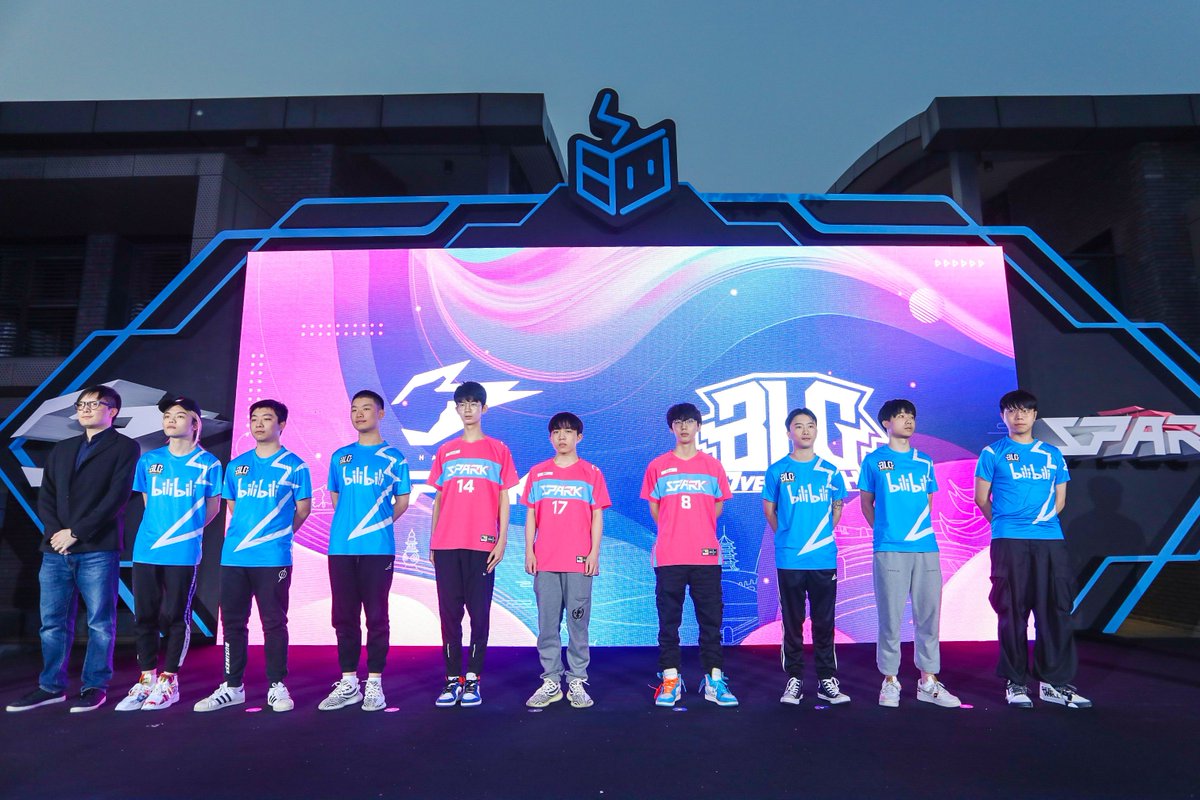 It is not easy being old, nor is it easy to manage such a large roster. Historically speaking, Overwatch League built at the max scale have had a difficult time functioning and the Hangzhou Spark strut into the 2021 Overwatch League boasting a twelve-man roster.
In an interview with Florida Mayhem's Vice President of Esports Operations, Albert "yeHHH" Yeh, the problems are directly explained from a position of tangible experience. When asked about the Mayhem's goals for the upcoming season, yeHHH cited the narrative that larger rosters were looked at favourably but did not live up to expectations.
"I was looking at a bunch of comments on Reddit, and I think there is this narrative that you need a certain number of players, like a minimum threshold of players to be a good team," yeHHH said. "I think someone said, 'you have to have at least ten [players] to be a good team because all the top teams had ten.' Well, how many of those players played?"
He goes on to further explain in a follow-up question the logistic on why having an extensive roster is incredibly difficult to handle. From getting players proper practice time to the moral of having to be benched for an extended amount of time, the Hangzhou Spark have their work cut out for them if they want to be the outliers to the rule.
Now when we look at the individuals on the 2021 Spark roster, the imposing depth of the team is impressive. They've brought in rookie talents like Zheng "Shy" Yangjie and Lee "MCD" Jeong-ho who can easily fill the role of Calcifer in the Spark's "moving castle" motif. This also could quite easily enable the teams own "lost prince", Park "Architect" Minho, to return to his thrown as a premier DPS ace in the league as well. This promising amalgamation of a team houses within its many corridors, a large and diverse roster, but is their roster up to the task of competing in a region that is only getting more difficult?
100% they are, that's undeniable, but that isn't where our focus should be placed. The key takeaway here should not be performance-driven, rather a measure of their structure and how much value they can garner from what they've built. The real win here for the 2021 Hangzhou Spark is investing heavily into a long term system that can properly sustain their large roster with the goal of full utilising how versatile it has shown itself to be. Ideally, we see an advancement of the 2018 tiered Los Angeles Valiant system, an advancement of the 2019 Seoul Dynasty "Control team", things of that nature. There is intrinsic value in creating something that is versatile, you can't ignore that, but to what degree it can be used is the key.
The Hangzhou Spark has built something impressive, from the marketing to the investment in the amateur division, to their diverse and deep roster—it is all there.
It all depends on the Spark's execution.
It's time to get cooking. Let's hope all their bacon doesn't burn.
Images via Blizzard Entertainment