Super sci-fi symphonies swirling through surround sound.
20:31, 03 Apr 2021
Super sci-fi symphonies will be swirling through the circumferences of players as Halo Infinite is set to receive virtual surround sound support.
With the news back in August that Halo Infinite will be delayed until 2021, many of the anticipating fans have yearned for more details on what the developers are doing to sprinkle some extra flavourings whilst biding their time before a reviewed release date.
Previous leaks have directed eyes towards early November for the release of Halo, around the same as the likes of Call of Duty WWI: Vanguard and the unnamed Battlefield VI.
Ahead of the release, 343 Industries have taken to Twitter to share details of a revamped audio system that will include virtual surround sound support.
In their blog post, the developers stated: "Halo Infinite will be the first Halo title to support the Virtual Surround Sound technologies Dolby Atmos, Windows Sonic, and DTS Headphone:X. These spatial audio technologies allow us to make sounds feel like they're playing from behind or above you, when you're only wearing stereo headphones,
"We've created a custom setup for our in-game sounds so that you get a clear separation between spatial and non-spatial content. This way, whether playing over headphones or on a surround sound system, you can very clearly tell exactly where your enemies are when you're in combat."
The Audio Team for Halo Infinite has been hard at work leaving no stone, or soundwave, unturned. Dig into our latest edition of Inside Infinite to learn more about the sounds that'll be going along with the sights of Zeta Halo.
🔉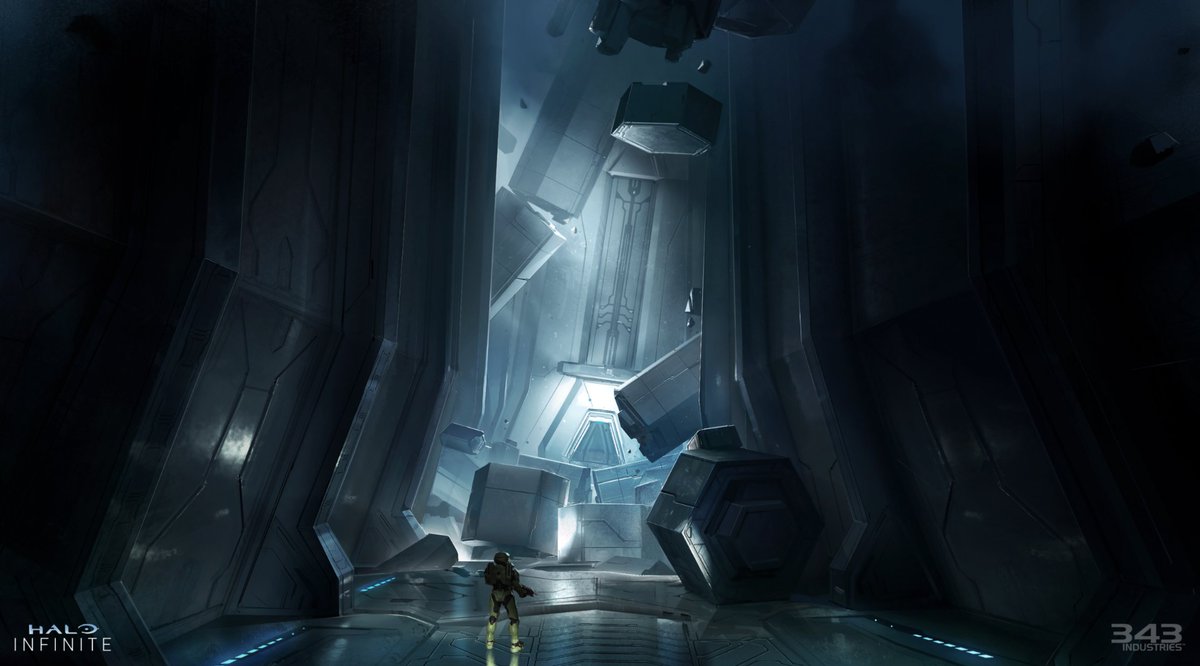 The immersive feeling is set to be ramped up, allowing players to live within the game and be fully integrated into the sci-fi fantasy shooter.
With direct sounds relating to the enemies positioning and other harmonies circulating around the area, Halo Infinite will be their most captivating title to date.
Stay up to date with all the latest esports and gaming news by checking out our social channels here: Twitter | Facebook | Discord
Image via 343 Industries