Andy, Arju, Eekso, and Mittaen of 'Monkeys' Rocket League sign with Galaxy Racer.
15:07, 24 Sep 2020
Mitchell "Mittaen" Driessen, Dylan "eekso" Pickering, Ario "Arju" Berdin, and Ryan "ANDYTHEMANDY" Gardner (coach) has joined for Galaxy Racer, an esports organisation from the United Arab Emirates.
The Rocket League roster that had recently rebranded to "Monkeys" from "Awkward Turtles", currently find themselves in the top ten in Europe in terms of their The Grid and RLCS X ranking. The side has finished in ninth-eleventh place in both of the Regional Events and has managed some high finishes in The Grid, including a runners up medal in Week 7. Most recently, they fell in the quarterfinals of The Grid Week 8 to Team Liquid. This has attracted UAE organisation Galaxy Racer to pick up the young and promising squad ahead of the third Regional in the Fall Split.
The latest addition to the
#GXR
family features our very first
@RocketLeague
roster previously known as
@MonkeysRLCS
- The boys have officially joined the Galaxy Racer family as they embark on the RLCS Season X Fall: Europe Regional Event 3 championship.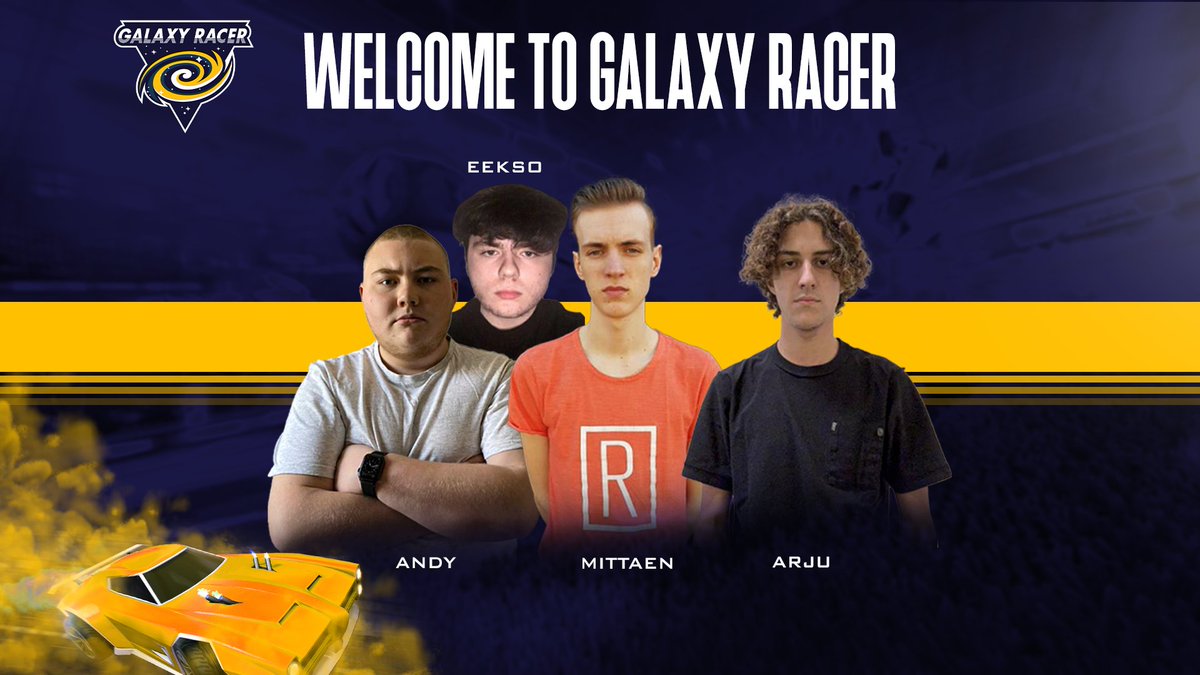 Despite the organisation operating out of Dubai, the team will continue to compete and live in Europe. The organisation also have a Swedish Counter-Strike: Global Offensive team, alongside European players in their female League of Legends teams, showing that they will be able to support the Rocket League Roster. With Arju and Mittaen coming from Italy and Netherlands respectively, and eesko and ANDYTHEMANDY being English, the organisation could possibly look at setting up a team house in central Europe.
The Middle-East is an undeveloped region within Rocket League, with the likes of Sandrock Gaming being unable to compete in RLCS despite being one of the worlds top sides. With more organisations entering from the region, this could spur Psyonix to rethink their strategy within Asia and ME.
As for Galaxy Racer, they will be in action at the third and final Regional Event, which they have already qualified for. Their round two fixtures are underway, as they take on Team Oplon in their first game. With a spot at the major and The Grid Winter Split on the cards this weekend, the roster will look to use this good news to breathe confidence on the pitch.
Stay up to date with all the latest esports and gaming news by checking out our social channels here: Twitter | Facebook
Image via ZeeboDesigns