Gabriela 'Harumi' Gonçalves becomes the first female to compete in an official Riot League of Legends competition in Brazil
15:40, 28 Jul 2020
Gabriela "Harumi" Gonçalves has become the first woman to play in a competitive League of Legends competition in Brazil - following her selection for Rensga Esports.
Gonçalves made her debut in the Brazilian Challenger Circuit (BRCC), in a game against Falkol, coming in as a substitute for Zirigui. Her first taste of competitive League of Legends ended in success, with Rensga being victorious over Falkol to remain in second place behind RED Canids.
After joining Rensga Esports on June 3, Gonçalves has continued as a substitute until being given the opportunity in the starting team last night. Harumi plays as the support role, controlling Rakan, and contributed with 10 assists as they cut through Falkol in confident fashion.
Cowboys e cowgirl definidos pro duelos de hoje.
E tem estreia da Harumi. Go, girl!
Solta o seu
#GoRensga
se você acredita na magia!
⚔@FalkolOficial x
@RensgaEsports
📅 Hoje
⏰ 21h
📺Assista ao vivo:
⠀
#Circuit
ão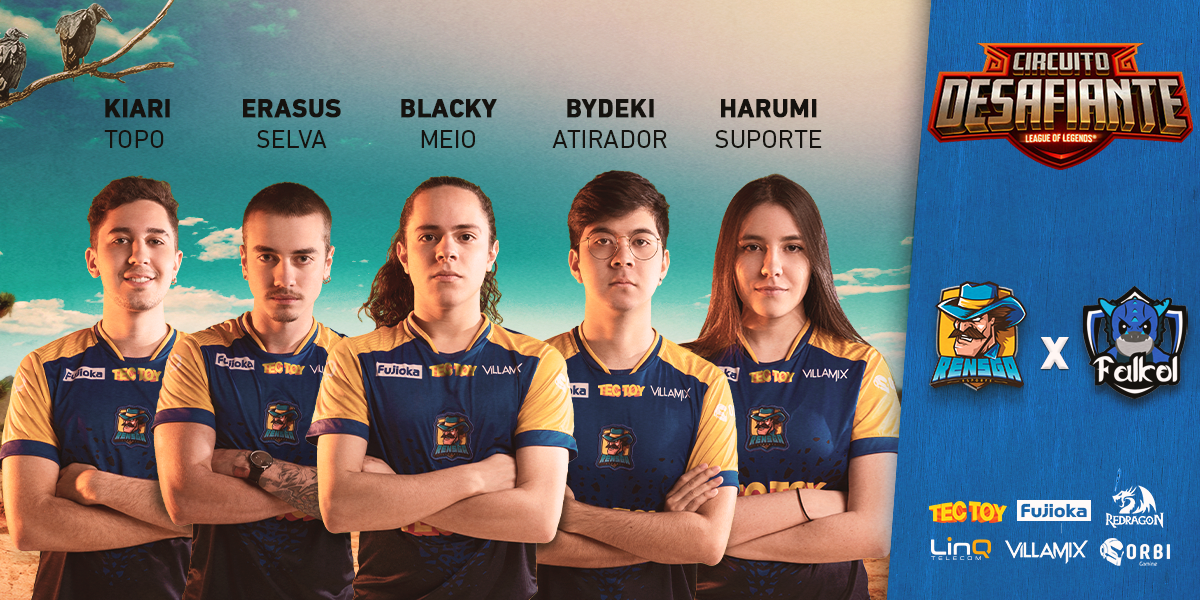 Harumi becomes the first woman to play in an official Riot League of Legends competition in Brazil, a region that is quickly catching up to other major regions in terms of quality and size.
As the BRCC reaches the second split playoffs, Harumi and Rensga will compete against the top four seeded teams for a total prize pool of $40,000. Fans hope they will see Gabriela cement herself in the starting roster and encourage more women to step up to the mark in Brazil.
Stay tuned at GGRecon for more League of Legends news.
Image via Rensga Esports