Did anyone say Ninja skins? This Fortnite update is one to remember!
21:00, 16 Jan 2020
It is unbelievable that Fortnite hasn't yet released any major update since the release of Chapter 2. Any update that comes out introduces a feature or two of extremely low significance. Retrospectively, this has been the all-time lowest for the amount of content in each update.
On the 15th of January, Fortnite released v11.40; perhaps the only major feature to be introduced was weapon sidegrading:
In non-competitive playlists, you can now use Upgrade Machines to "Sidegrade" your Assault Rifle into a Heavy Assault Rifle.
Weapon Sidegrading via Fortnite
Apart from this, other features too got added including reduced material costs for upgrading weapons at Upgrade Machines and addition of the following items to Battle Lab:
Flint-Knock Pistol (Common and Uncommon)
Shockwave Grenade
Impulse Grenade
Except for a few bug fixes, and these features nothing was added which infuriated the gaming community as well as the content creators, who were longing for a major update. Data miners found that this update contained no event files, which was surprising, given that only a few days are left for the next season. The only things added in the files were new cosmetics for the item shop.
Later that day Fortnite released a news blog on their site titled: The Icon Series.
"Gaming, music, film, and fashion collide in Fortnite in the Icon Series. The Icon Series brings the artistic vision, personality, and attitude of top creators to Fortnite."
The main purpose of this series is to introduce cosmetics of celebrities or members of the gaming community in the game. As a part of this series, the first creator to be granted this opportunity was Ninja. He unveiled his skin during his stream, and through a tweet.
I've dreamt of having a skin in Fortnite since I started playing the game. Today, my dream becomes reality. Get the Ninja Fortnite Skin in the Epic store Thursday 6 p.m. CST-Sunday 7 p.m. Don't forget to use code NINJA!
#NinjaSkin
#EpicPartner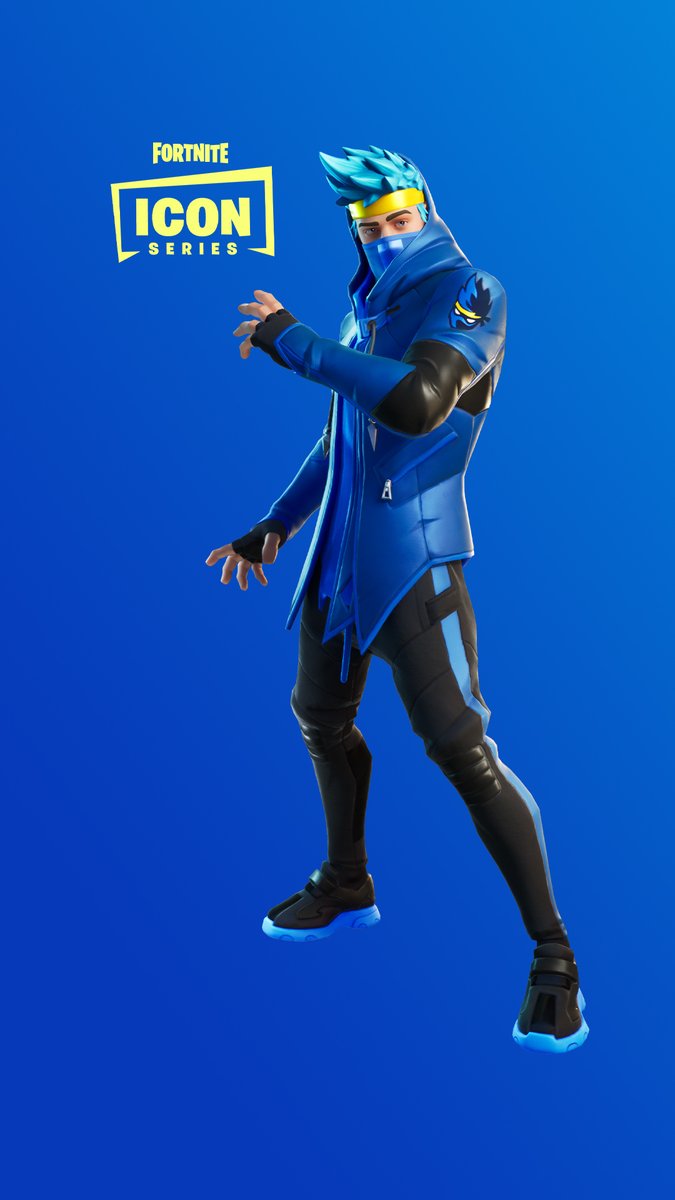 On January 16 at 7:00 PM ET the Ninja Outfit, Ninja's Edge Back Bling, Ninja Style Emote, and Dual Katanas Pickaxe were available for purchase.
This is the first cosmetic set to be featured on a creator. Fortnite announced that will be adding cosmetics of other creators and celebrities as a part of this series, amongst whom Loser fruit, an Australian streamer, and The Grefg, a Spanish streamer are included as shown by this teaser image:
Main Image via DotEsports