Rumours of a Fortnite Batman crossover in Season 6 continue to swirl, as fans think they've found a hidden Batcave.
13:20, 19 Mar 2021
Na na na na na na na, Batman. While rumours of a Batman crossover with Fortnite are nothing new, some players think the Chapter 2 Season 6 update has revealed a secret Batcave out on the map. We've only just hollered our war cries for Fortnite Primal, meaning we've been too busy trying to unlock Lara Croft, tame wolves, and mod weapons to explore every inch of the overhauled battle royale bloodbath. Following in the footsteps of rumours dinosaurs are coming in Chapter 2 Season 6, we're revisiting the idea that the Caped Crusader will once again unfurl his wings outside the planned crossover Batman comic series.
Those who've been with Fortnite from the early days will remember there have been several DC crossovers over the years. Long before Aquaman was taking a dip in Chapter 2 Season 3, Tilted Town was remodelled as Gotham City in Season X, while we've also seen the Caped Crusader Pack in the shop. Even Chapter 2 Season 5 dabbled with DC thanks to the release of the Last Laugh bundle that brought Joker and Poison Ivy into action.
What's going on with the Batman and Fortnite crossover in Season 6?
Batcave. Tell me how smart I am when this goes live in a few minutes.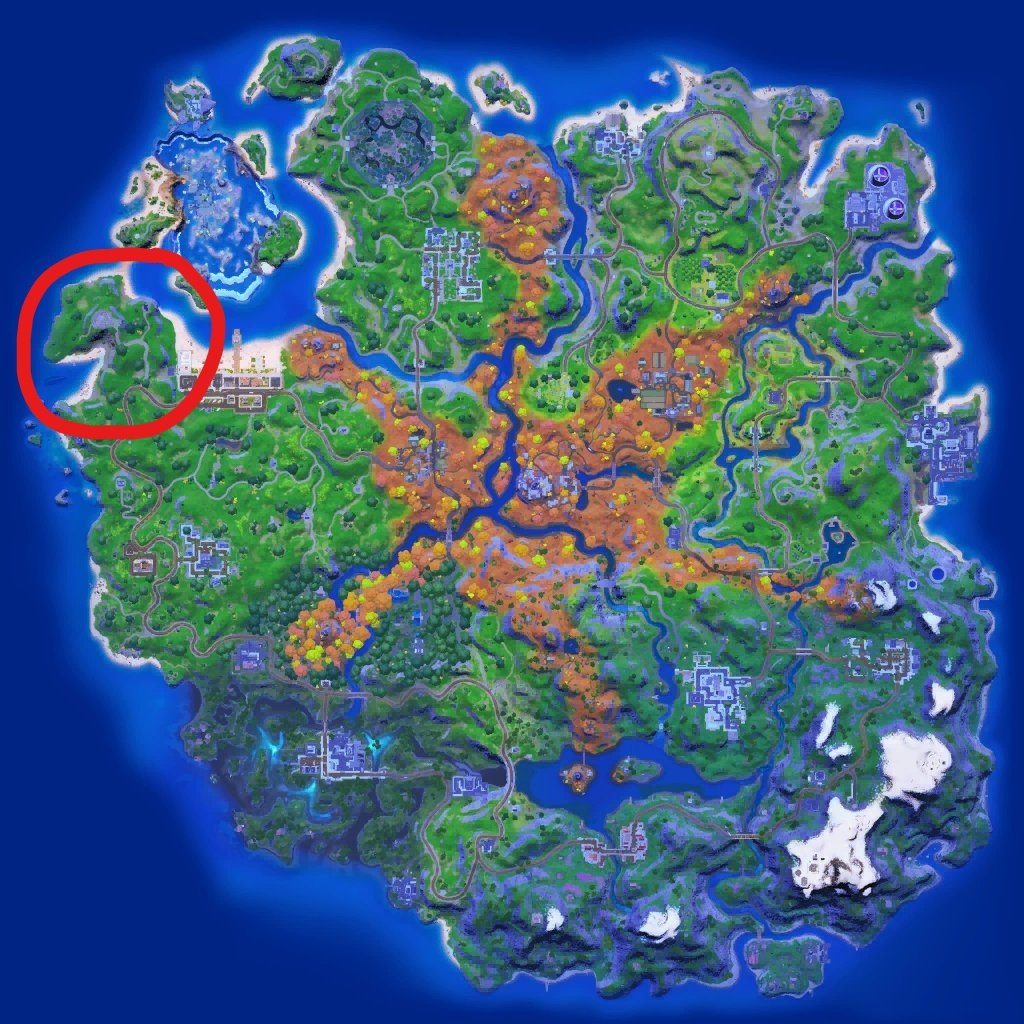 Streamer Squatingdog first speculated that the Batcave will come to a rocky outcrop just to the left of Sweaty Sands. Adding fuel to the fire, trusted leaker ShiinaBR points to the fact the upcoming DC X Fortnite comic series has mentioned visiting POIs that have never been seen before. It seems strange that Fort Crumpet was removed from the map and nothing was put in its place. Elsewhere, is it a coincidence that the DC-centric Rebirth Raven has her house near this spot?
At the time of writing, there's no actual evidence that the Batcave is coming to the map at all, let alone to this specific post. Squatingdog also speculated it could come to the beach area near Steamy Stacks. In fact, there are any number of areas and scattered islands that would be perfect for the Batcave. Even if the Batcave comes to Fortnite, there are questions about what it would actually do. Similar to how The Order's underground lairs littered the map in Season 5, the Batcave could open up an underground network and potentially connect some of the maps POIs.
What else do we know about a Fortnite Season 6 Batman crossover?
- Possible collab skin in Season 6? -
Deathstroke could be a new skin in Season 6! In the comics, Batman finds a deadly & "familiar hunter-for-hire" on the Island.
This description perfectly fits Deathstroke from the DC universe! (Information by
@fortnite_stw
&
@marcowrites
)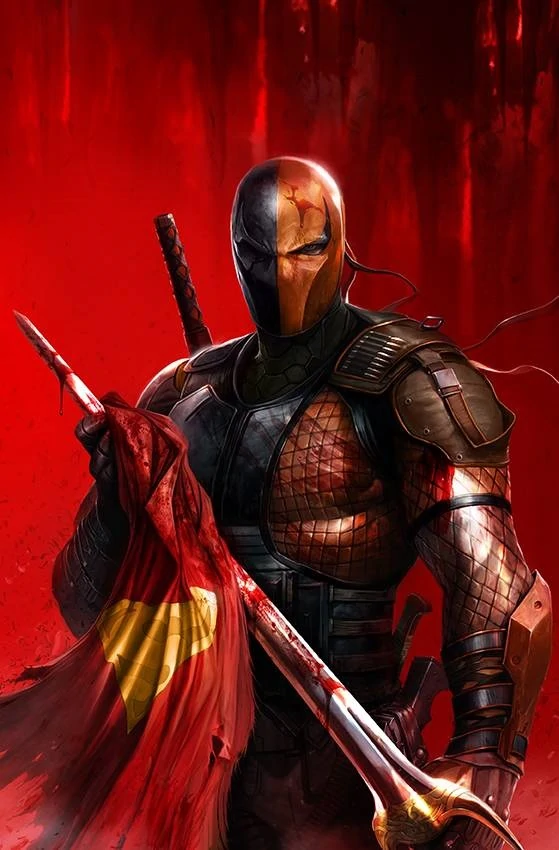 Batman/Fortnite: Zero Point writer Christos Gage has promised more DC heroes will be coming to the six-series comic arc, meaning Batman won't be alone for long. Harley Quinn and Catwoman are already confirmed for the comics, which could suggest they're also primed to arrive before the season bows out. In a statement, Gage explained, "I'm also looking forward to integrating other DC Super Heroes into the series, characters that Batman has existing relations with. It'll be exciting to share with fans how these relationships will be reshaped in this new world."
Looking closer at potential skins, ShiinaBR thinks a particular face from the wider world of DC comics is on the way. The comics mention a "familiar hunter-for-hire" following Batman to the island. This is almost certainly Deathstroke jumping off the Battle Pass, which will hopefully mean he's coming to the shop at some point. Even though we'd love to see him land as a secret Battle Pass skin, chances are you'll have to stump up your V-Bucks to put Deathstroke in your crosshairs. Whatever is going on, expect to see the Bat-Signal light up the skies above the map (again) pretty soon.
Stay up to date with all the latest esports and gaming news by checking out our social channels here: Twitter | Facebook | Discord
Images via Epic Games