A first look at Fortnite Season 5 hints at an adorable Christmas-themed gingerbread skin.
10:19, 02 Oct 2020
Are you ready to jingle those bells, because it looks like our first look at the new Fortnite Chapter 2 Season 5 skins are coming down the chimney early? While we're still in the middle of the Marvel-themed Season 4 (quite literally), that doesn't mean fans aren't looking ahead at what comes next. We aren't even at Halloween yet, but that hasn't stopped Epic Games teasing a smorgasbord of Yuletide content.
Season 4 has really pushed the boat out as the likes of Thor, Storm, and Wolverine have burst onto the map, and while things might not be quite as ambitious next season, there's the warm glow of the Christmas tree lights luring us closer. Pour yourself a cup of cocoa and enjoy this rumoured gingerbread skin.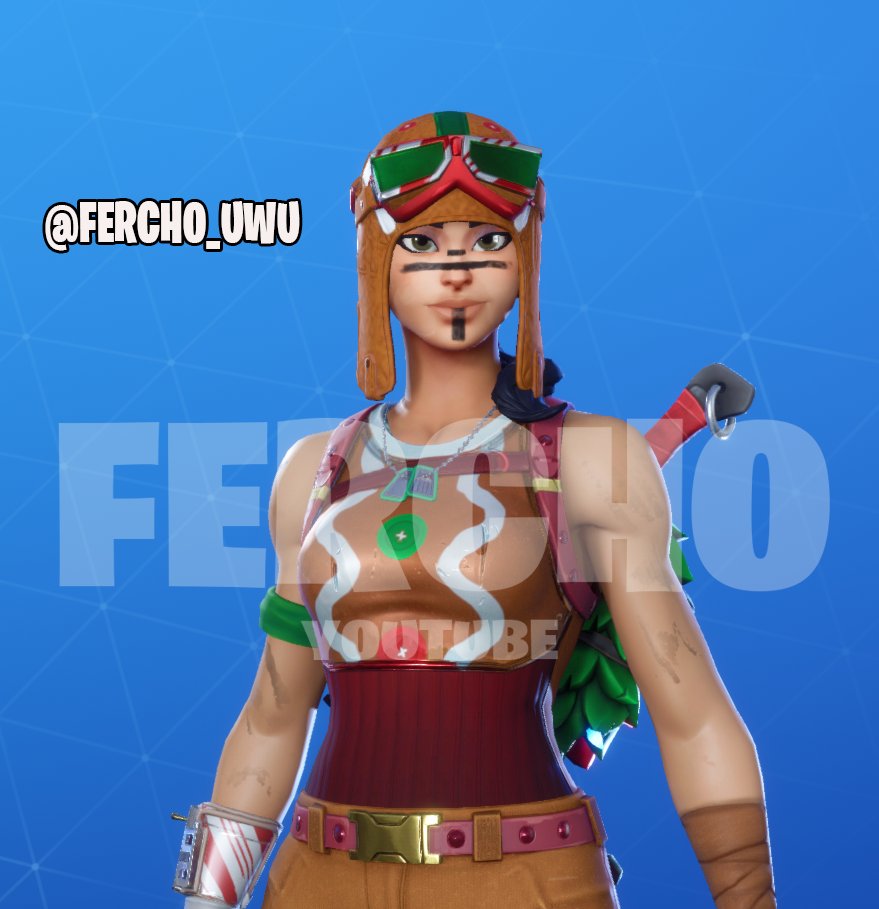 Posting on Twitter, @Fercho_UwU shared a first look at the "Ginger Renegade Raider". We can all agree it's a suitably seasonal version of the Renegade Raider skin that was first introduced all the way back in Chapter 1 Season 1 and could be bought once players reached Level 20. If the Ginger Renegade Raider is coming in Chapter 2 Season 5, it will be the second variation - following in the footsteps of Chapter 2 Season 3's Molten Blaze version.
Adding fuel to the festive fire, notable Fortnite leaker HYPEX has also backed up the claims alongside a number of other potential skins. As well as "confirming" the Ginger Renegade Raider, HYPEX said there will be a PlayStation 5 and Xbox Series X-exclusive skin (one for each next-gen console). There are also unsubstantiated rumours there will be a "Giddy-Up Fishstick" skin from Sharktoofs.
Possible upcoming things via an Anonymous source:
-
@Fercho_UwU
's "Ginger Renegade Raider" in Season 5 (CONFIRMED)
- Exclusive PS5 Skin (CONFIRMED)
- Exclusive XBOX S Skin (NOT CONFIRMED)
-
@sharktoofs1
might get another style/skin, possibly "Giddy-Up Fishstick" (VERY UNLIKELY)
Although there are no solid visuals of what the console-exclusive skins could look like, it's great that Epic is securing Fortnite for next-gen systems. Still, we're expecting there will plenty of content still to come in the second half of Season 4.
Given that Season 5 is due to kick off on November 30 - and run well into Christmas - it makes sense the sleigh is being rolled out early. Sticking with the Christmas theme, this could be the start of a boom in upcoming concepts. Dataminers are already heading to Santa's workshop to uncover what Epic is working on, so here's hoping there are more adorable Christmas costumes hiding behind each door of the Fortnite calendar.
Stay up to date with all the latest esports and gaming news by checking out our social channels here: Twitter | Facebook
Images via Epic Games