Batman Begins, Inception, and The Prestige All Premiered in Fortnite Last Week
20:00, 05 Jul 2020
With theatres and cinemas closed worldwide during the COVID-19 quarantine, people have been relying more and more on streaming services to enjoy movies with their friends and family. Fortnite has set foot in the streaming scene by showing three different Christopher Nolan movies on June 26. These three movies, Inception, The Prestige, and Batman Begins, were streamed in different regions.
Have you tuned into Movie Nite at the Big Screen in Party Royale yet?
There's still time to tune in to watch a full-length Christopher Nolan film 🍿
Head to our website to view showtimes and what's playing in your country here: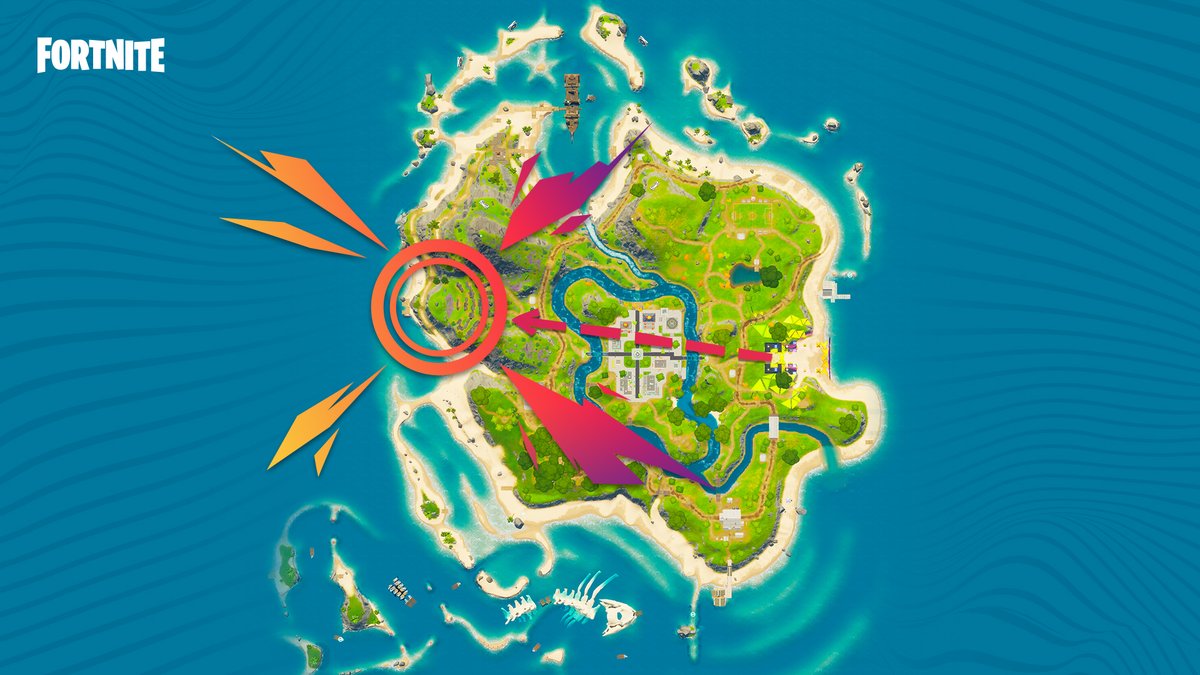 In a statement on the official Fortnite website, Epic Games had this to say regarding the exclusion of some regions from the event:
We found some technical mistakes and apologize as our Movie Nite test will not be available in Canada or Puerto Rico. We'll learn from this mistake and work to make a better global experience next time.
However, after this, they also added:
"Navigating distribution rights for different countries and languages for full movies is challenging. As part of this first test, we wanted as many people to experience Movie Nite as possible. The film you'll be able to watch will depend on your country, and unfortunately, we couldn't reach everyone with these screenings. We believe the idea of getting together with your friends and family at Party Royale to watch a movie is powerful and exciting, and we're looking at ways to increase global participation in the future."
Epic Games described this Movie Nite as a "test," which has left some people wondering if something bigger is around the corner. Players were happy enough to be able to catch a movie and socialize with their friends in the Fortnite world, but questions are circulating if Fortnite will somehow strive to make the movie-going experience more immersive or perhaps even better than the real-life event.
This is a big experiment for us! Going to be really fun!!!
Rewatched all three films as we prepped this. They are each so awesome. I love Nolan movies!!!
Gearing Up For Movie Nite
On May 21, Fortnite tested this theory by showing the trailer for Tenet, an upcoming Christopher Nolan film. This trailer was shown on the Party Royale Island, as per usual, and was met with an enthusiastic reaction from attendees.
Once they had gotten this positive reaction from their player base, Fortnite began teasing its next plan: to showcase Christopher Nolan films in-game. Fans did not know which films these would be until June 24, when the official Fortnite Twitter account posted the first Movie Nite announcement.
Plans of streaming Christopher Nolan movies in-game even before the Tenet trailer premiere happened. Christopher Nolan and Donald Mustard had been talking over the phone about using Fortnite as a social space to watch movies and hang out with friends in. The onset of lockdown added fuel to this passion to share films and art with large groups of people, leading to Fortnite's first-ever Movie Nite.
When we do anything like this, it's always born and driven from a relationship between creatives trying to bring something we think is awesome to life.
With cinemas and theatres not expected to open any time soon, Fortnite seems like an excellent avenue to experience and showcase movies. Even Tenet's release has been pushed back from July 31 to August 12. This revised release date is even uncertain, as if theatres remain closed, the film's release will have to be moved back yet again. This is why Fortnite is the perfect way to bridge the gap between social distancing and socialization. Users can do almost everything that they could in their normal social life, but in the bounds of the Fortnite universe.
Pushing Visual Boundaries
After the Travis Scott Astronomical concert, Epic Games have been pushing the boundaries of Fortnite's in-game world. Players can not only battle with their friends, but they can also catch a concert, trailers, and even movies. The Party Royale Island has opened the doors to so many possibilities within the realm of Fortnite. With most businesses and social spaces still closed or operating on limited hours, Fortnite's endeavours have been the little bit of socialization that most people need.
Watching a full-length movie in a video game might not have seemed ideal several months ago, but by seizing the opportunity when the time was right and cinemas were closed, Fortnite has gotten the world's attention once again. It is proving more and more that it intends on being more than just a game, but also a social space, a place to unwind, and even a place to express oneself. Fortnite's Movie Nite capitalized on all three of those things, as friends could socialize during the movie (in-game, of course, because streaming was not allowed, much like in real theatres), watch the entire movie, and even emote and dance during the film.
Many are curious as to why Fortnite went with movies with such a dark overall tone for its inaugural Movie Nite, considering the game itself is cartoony in nature. However, the choices in film seem very intentional and even fitting for what Epic Games is trying to do. Fortnite is constantly pushing the boundaries of player expectations.
Epic Games never sticks inside the same framework for its live events and in-game shows and performances. Instead, they always change up what they do so that players are left satisfied afterward. Epic Games have done a lot with Fortnite during the past few months, from the Travis Scott Astronomical tour, to the Party Royale concert, Chapter 2 Season 2 finale, Tenet trailer, and finally Movie Nite. None of these live events have been the same, rather, each of them have helped to create new player experiences and experiment with what exactly their game is capable of.
The Party Royale Island is much more than just a new addition to the Fortnite realm, it is a home of new opportunities and player experiences. It is a place where users can hang out with their friends and socialize, but it could also grow and change in the coming years, hosting ambitious live events that stretch the boundaries of what Fortnite is capable of. The screening of Christopher Nolan's films for Movie Nite was just a test of what Fortnite could do-- who knows what else Epic Games could have in store for its players?
Images via Epic Games