After over a year of teases, Princess Fishstick looks like she's destined to make a splash in Fortnite Chapter 2 Season 6.
09:43, 15 Apr 2021
A new face is taking a dip in Fortnite, and your "fish" is our desire. After over a year of teasing a Princess Fishstick skin, the Epic Games gods are finally gifting us a female version of the fan-favourite restauranteur. As Chapter 2 Season 6 continues to keep us pulling back our bows and hunting our way around the map, Fishstick could be in danger. With Fortnite Primal tasking players with charting the wilderness and fighting for survival, a giant fish could keep you fed for quite a while. Thankfully, he seems safe (for now) in Craggy Cliffs.
Considering Fishstick is alongside Jonesy and Peely as some of the most memorable characters, it's about time he had some company in the wild plains of Fortnite. While the idea of Princess Fishtick first started out as a bit of a joke, she's soon evolved into a fully-formed concept. We're not sure how she'll fit into the sprawling narrative of the battle royale game, but here's hoping she's not a simple damsel in distress that needs rescuing from the Boney Burbs clock tower.
Who is Princess Fishtick in Fortnite?
PRINCESS FISHSTICK IS HERE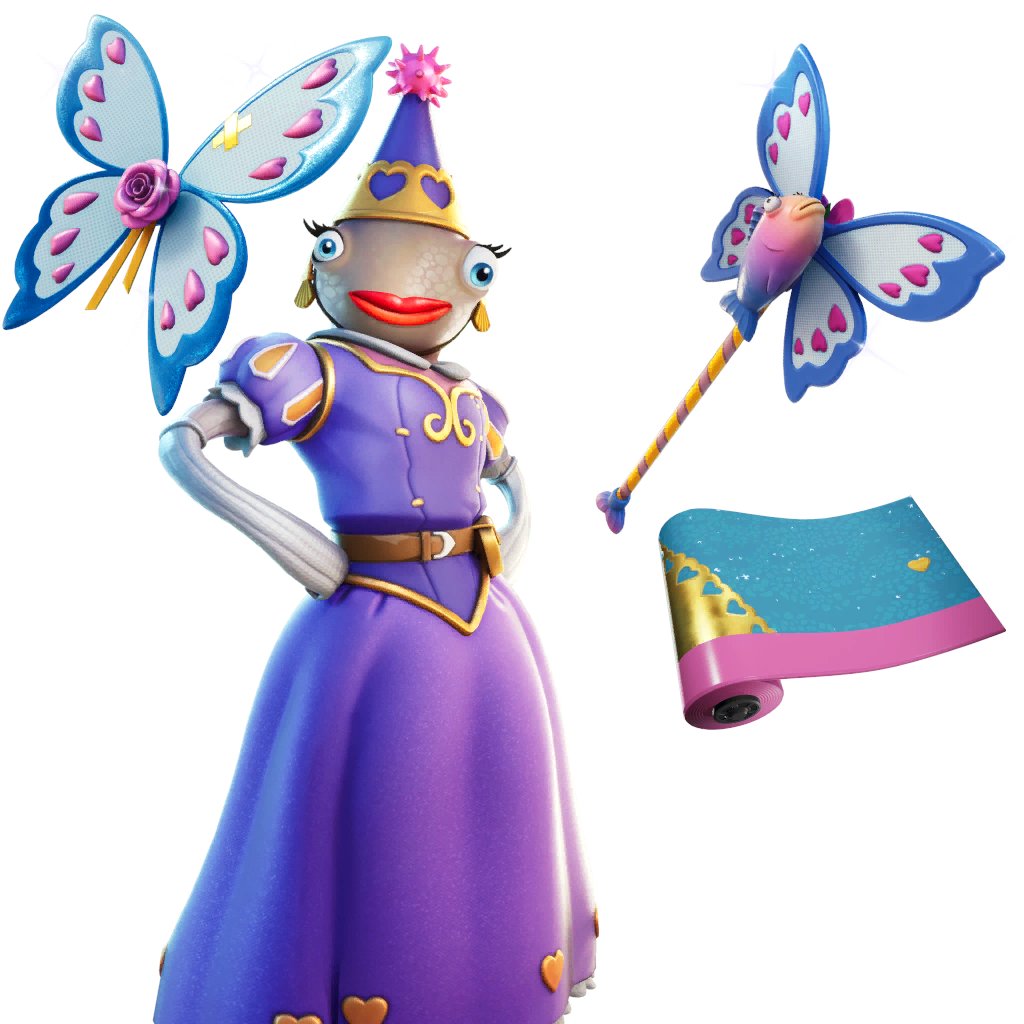 Princess Felicity Fish (her full title) came as part of the 16.20 update and will be swimming into action at some point in the near future. Epic hasn't officially unveiled her yet, but if you dive deep enough into the game's code, you can see her in all her nautical eleganza. Taking a typically Epic Games stance, the developer hasn't revealed all of the skins coming to Season 6. Only recently, we've learned we're getting a Horizon Zero Dawn crossover when Aloy jumps off the Battle Bus.
Most players already love the look of Princess Fishstick and can't wait to suit up as her. In response to her reveal, one wrote, "She a lil baddie tho ngl", while another added, "FINALLY, she kinda cute tho". Not everyone was a fan though. One critic added, "That face ... will haunt me in my nightmares". Whether you love Princess Fishstick or can't wait to cast her back into the briny deep, it looks like she's just around the corner.
Who else is coming to Fortnite with Princess Fishstick?
All new skins!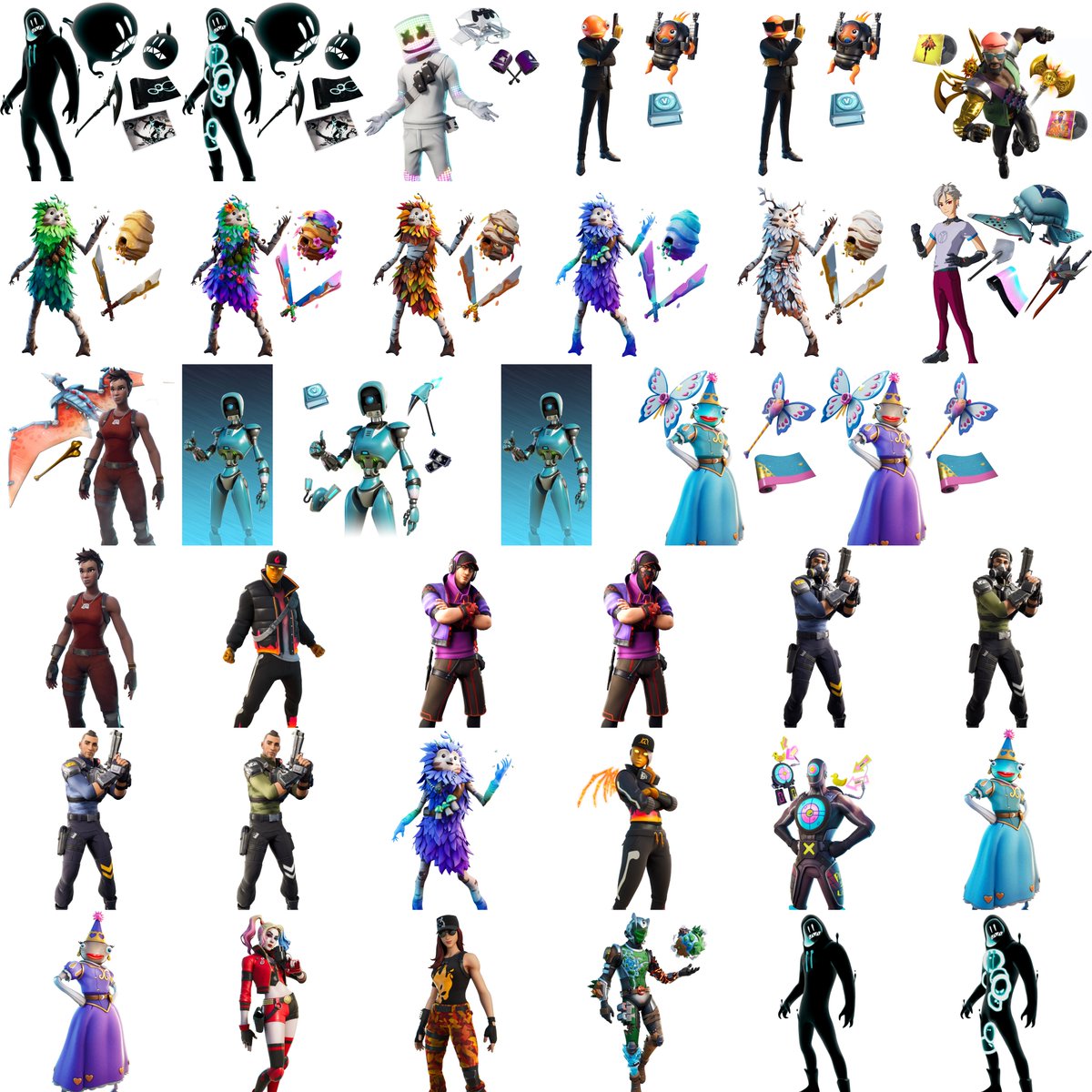 Notable Fortnite leaker @ShiinaBR revealed a whole dump of leaked skins that are just over the horizon. Following the reveal of DC's Raven as part of Season 6, the character's description teased there would be more DC skins on the way. This was backed up by a tie-in comic that hints Batman and Deathstroke are destined for battle at some point this season. Elsewhere, there's the return of Marshmello in its original form from 2019. Finally, Fishstick himself is poised for a makeover. Fortnite is clearly putting an emphasis on this little trooper, with the datamine revealing him in a Men in Black-inspired suit and shades.
Considering we're still in April, we'll have to wait and see whether all of the above are the real deal. Remember that Respawn Entertainment designed a fake character called Forge for Apex Legends - just to mess with us all. However, given the impressive track record of Fortnite datamines, we think Princess Fishstick and a revamped OG Fishstick will be the "reel" deal who are destined to make a "splash" in-game.
Stay up to date with all the latest esports and gaming news by checking out our social channels here: Twitter | Facebook | Discord
Images via Epic Games