The final patch of Fortnite Chapter 2 - Season 4.
16:10, 18 Nov 2020
With every patch or update implemented into Fortnite: Battle Royale, comes a plethora of new, unreleased cosmetics. It has become a tradition that leakers enter the game files following each patch in search of new skins and items. This is called "data mining".
In this article, we will provide you with all of the data mined cosmetics found in Patch v14 60.
Most of these cosmetics will be released in the shop for purchase via V-Bucks. However, sometimes these cosmetics are available through non-traditional methods. For example, the Galaxy skin was only obtainable for a limited time with the purchase of certain Samsung Galaxy devices. We have seen this sort of promotion with items such as the Minty Pickaxe, the Honor Guard skin, and the Ikonik bundle. Fortnite has also started releasing cosmetics only available through competitive play, such as the Komplex skin and the Axe of Champions.
Remember, these are just the skins and cosmetics found in the most recent patch. Check out the links below if you are looking for more unreleased skins along with gameplay footage. Also, we compiled a list of Fortnite cosmetics that have been sent to the vault, never to be released.

Leaked Skins/Outfits
Patch v14.60 is the final patch of Chapter 2 - Season 4. Next time you hear from us, we'll be bringing you the brand new Chapter 2 - Season 5 skins and cosmetics.
The final Marvel Knockout Super Series skin has been revealed. The iconic anti-hero, Venom, is here at last. Venom has been one of the most requested and anticipated skins throughout this season. Players can earn Venom by participating in the Venom Cup or by purchasing him in the Item Shop at a later date.
The rest of the Patch v14.60 skins aren't too shabby either. Epic Games always saves the best for last.

Leaked Back Blings
These four back blings all pair with one of the skins above. Nothing too out of the ordinary here. Except for Stir-Baby. That thing is rather… horrifying.

Leaked Bundles
Patch v14.60 is coming in hot with a food-themed bundle. On the left, we have the terrifying Mincemeat skin. Mincemeat comes with a back bling, pickaxe, and glider. The other outrageous skin is, of course, named Cobb.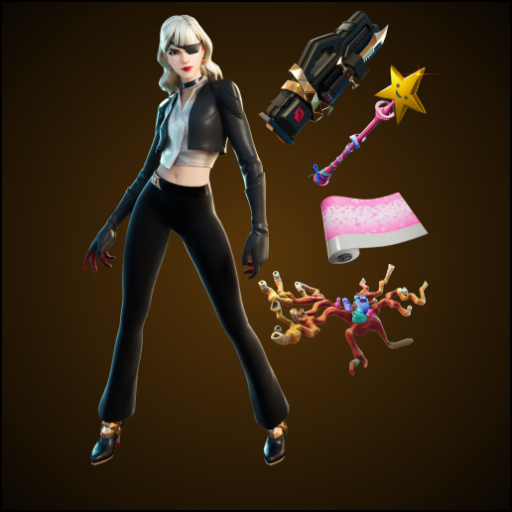 Epic Games is trying something new in the form of content creator bundles. Players can purchase bundles of assorted cosmetics commonly worn by their favourite content creators. Patch v14.60 will introduce the benjyfishy Bundle and the NickEh30 Bundle.

Leaked Styles and Variants
New Variants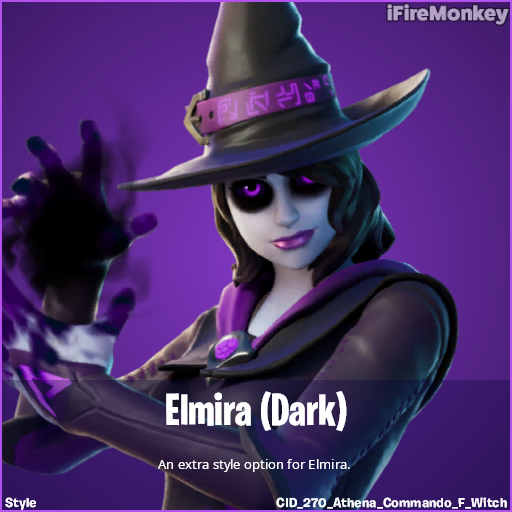 It's become standard practice that Fortnite devs revamp older skins with new styles and variants. Elmira and Castor have received an extra bit of love in recent months. Each of these skins now comes with a Dark style. These skins released with just one style and now have four different styles each.

Leaked Pickaxes
Patch v14.60 introduces the first-ever built-in pickaxe in Fortnite history. The Symbiote Slasher is a Venom exclusive. The Symbiote Slasher comes attached to Venom's arm. Players will not hold this pickaxe in the traditional way. Instead, Venom is able to harvest materials just by swinging his arm. How cool is that?
The top right pickaxe is named "6-Carrot Cutter" and goes with the Encrusted set. The bottom left pickaxe goes by the name of "Mash-Mincers" and is part of the Baker's Nightmare set.

Leaked Gliders
We've been in a glider drought recently. Just like Patch v14.50, Patch v14.60 comes with only one new glider. This glider is part of the Baker's Nightmare set.

Leaked Emotes, Sprays, and Emoticons
The final patch of Chapter 2 - Season 4 is lacking in the way of emotes. The only new emote leaked is a Venom exclusive by the name of "We are Venom".

Leaked Wraps, Music Packs, and Loading Screens
Last but not least, we have a collection of new wraps. There's a little bit of something for everyone here. Another galaxy-themed wrap, a winter-themed wrap, and a colourful, exotic wrap in the form of Rainbow Fog. Pair these wraps up with your favourite cosmetic combos.
There you have it — every single cosmetic found in the Patch v14.60 game files. There are no further details on these items. They could enter the shop tonight, in a week, or many months from now. Regardless, make sure you have your V-Bucks on deck for when these fresh new items finally hit the shop.

Stay tuned here at @GGReconEsports for updates on all things Fortnite — including all of the new cosmetics found in future patches.

Images via Epic Games | @HYPEX | @iFireMonkey | @HybridLeaks_FN