If you think you know all there is to know about Fortnite Chapter 2 Season 5, a new map shows off the season's deadliest locations to land in.
11:43, 27 Jan 2021
Epic Games "mapped" out a whole new world with Fortnite Chapter 2 Season 5, with developers putting the Marvel madness of Season 4 behind us. It was out with the old, in with the new as old POIs like The Fortilla and Stark Industries were swapped out for Hunter's Haven, Stealthy Stronghold, and Salty Towers. With the Zero Point torn open and Agent Jonesy tracking down rogue characters trying to escape "The Loop", he's employed a crack team of hunters to aid his cause.
With bounties being order of the day, and an emphasis on tightly-packed POIs where you can barely move for fear of being sniped, things have got a lot "sweatier" out there on the map. There's that moment on the Battle Bus where you have to decide where the squad will land. No one wants to have the power of placing the marker, because let's face it, land the team in the wrong place and you might as well be dead to them.
Now, one clever Fortnite fan has put together a handy map that shows off the deadliest locations of Chapter 2 Season 5. Any guesses on where the hot zone is for a guaranteed grisly goodbye?
Fortnite deadliest locations: Where to avoid?
a better death heatmap
larger sample size of 50k~ deaths and a improved(?) heatmap generation
v15.00 and later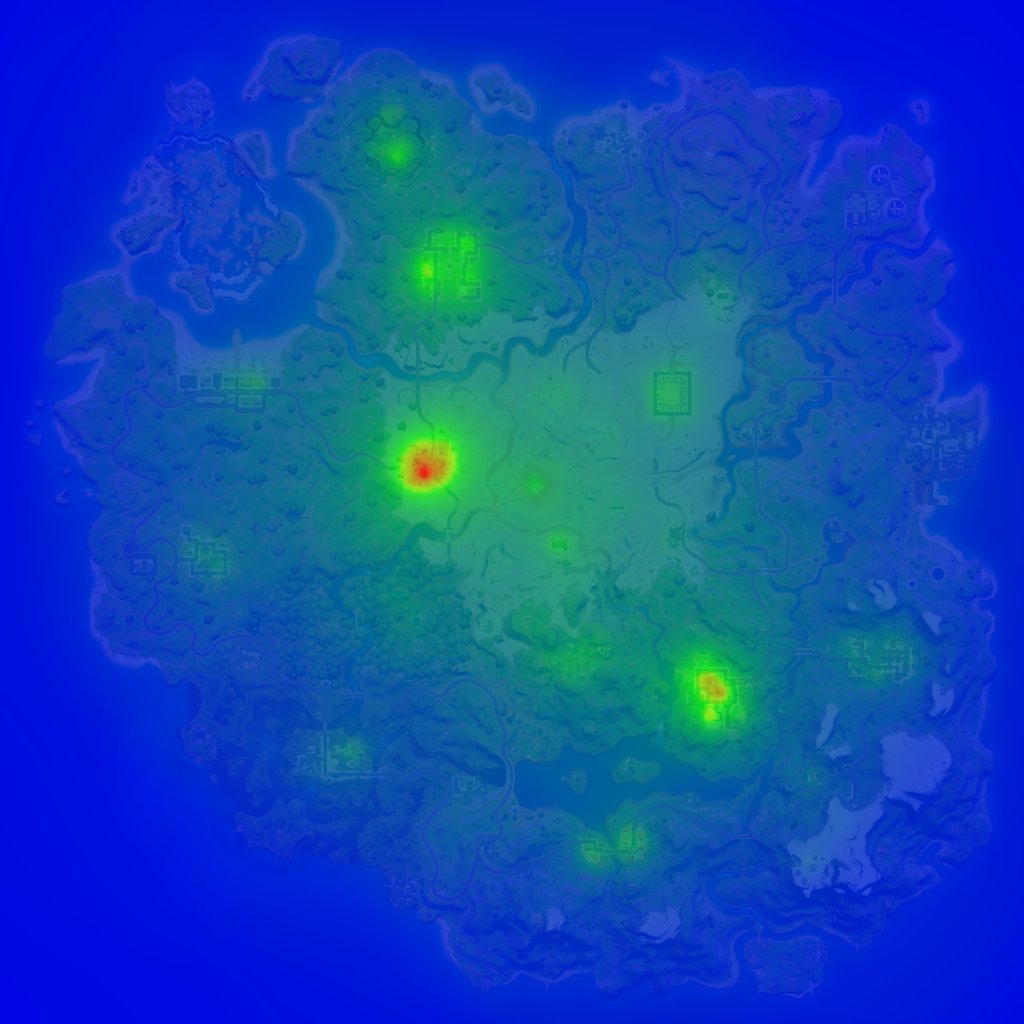 With the Predator lurking in Stealthy Stronghold and the Mandalorian out by his downed Razor Crest ship, you might think these two locales have claimed the most victims since the season started on December 2. Admittedly, the recent arrival of the Predator and his side quest to unlock the secret skin has undoubtedly seen Stealthy Stronghold turn into a mass graveyard. Still, Fortnite leaker Lucas7yoshi has found that somewhere else has claimed the top spot.
Here, they've mapped out 50,000 deaths since Season 5 started. Collating the data and placing it on a handy to read heat map, it's clear some parts of the map are getting a lot of attention. No. 1 in terms of places you should avoid - or head to if you fancy yourself as the next Kyle "Bugha" Giersdorf - is Salty Towers. As a revamp of the already popular Tilted Towers, was anyone really surprised by the outcome? Given its close proximity to all the action of the Zero Point, plus a central location, it makes Salty Tower's a must-visit attraction on the Fortnite map.
Let's also remember that Salty Towers' current state as being half-submerged in the sand means players can make the most of sand tunnelling (when it works). For those who've visited Salty Towers regularly, the figures speak for themselves. Unsurprisingly, the giant tower in the centre is where the majority of the deaths have taken place. This vertical nightmare can be a great place to land if you're the first off the Battle Bus, but as you descend through the levels, it's a veritable bloodbath.
Fortnite deadliest locations: Will they change?
@Mod_Nyte
hard to because the map has deaths EVERYWHERE and wheres theres a LOT of deaths, there is a LOT of deaths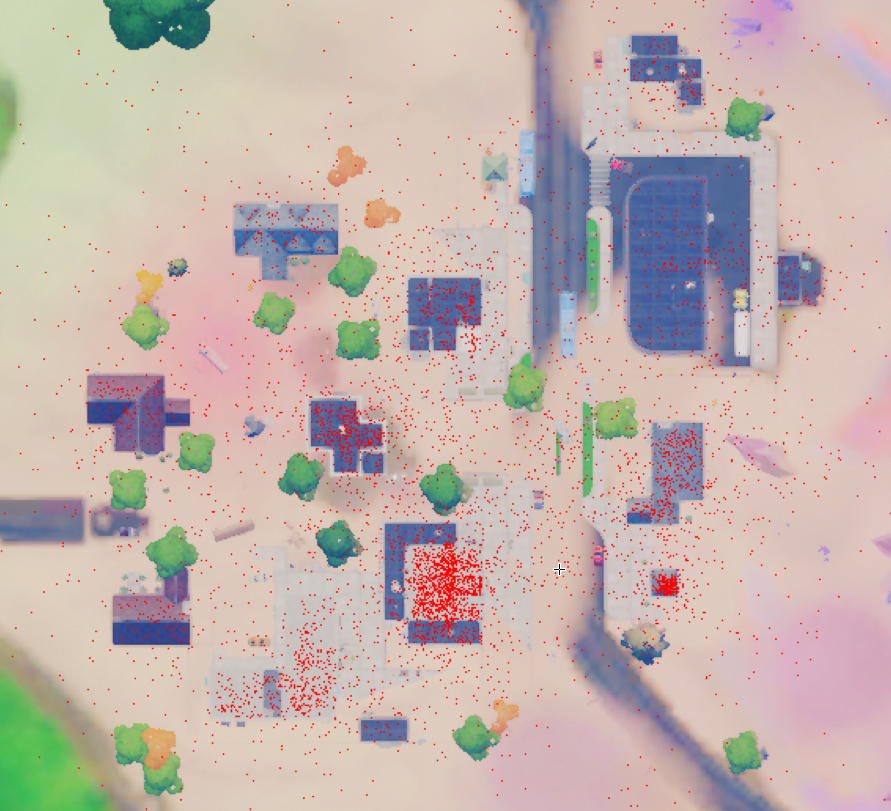 What Lucas7yoshi's map highlights is another problem in terms of Epic keeping players on the outskirts of the map. It's become a recurring complaint that the action is too focussed in the centre of the island - a bit like big dinosaurs in Jurassic Park. Even though the final ring has tried to push us into increasingly random locations, the number of players has usually dwindled too much by then to make an impact on the above statistics.
Although Epic Games has tried to mix up the game's meta by sending us to far-flung corners like Coral Castle and Slurpy Swamp for various challenges, there's just no competing with Salty, Pleasant, Lazy, Colossal, and Stealthy. With Chapter 2 Season 6 expected to land in early March, it will be interesting to see which locations don't make the cut and whether Salty Towers will still be dishing out deaths on a par with Game of Thrones.
Stay up to date with all the latest esports and gaming news by checking out our social channels here: Twitter | Facebook | Discord
Images via Epic Games