One Fortnite dataminer thinks they've uncovered a new weapon that's a cross between a grenade launcher and minigun.
09:53, 01 Oct 2020
It looks like Epic Games is preparing to introduce a big boy to Fortnite as a giant new hybrid weapon has seemingly been uncovered online. While players are used to dropping into the map and grabbing everything from the Rocket Launcher to the FN SCAR, there are whispers of a new goliath on the horizon that could quite literally blow the competition out of the water.
With the introduction of the Marvel-themed Chapter 2 Season 4, weapons have taken something of a backseat when compared to Mythic Weapons like Doctor Doom's Arcane Gauntlets and Iron Man's Unibeam. Still, there are those of us who prefer playing the old-fashioned way by sticking to the guns and other paraphernalia that have been a staple since Chapter 1 Season 1.
A new Heavy Weapon is in the works.
It may be a cross between a Grenade Launcher and a Minigun. A prototype mesh is included, which appears to be a minigun without its barrel.
Really interesting weapon in the works, stay tuned. Gun stats + Mesh in pics below.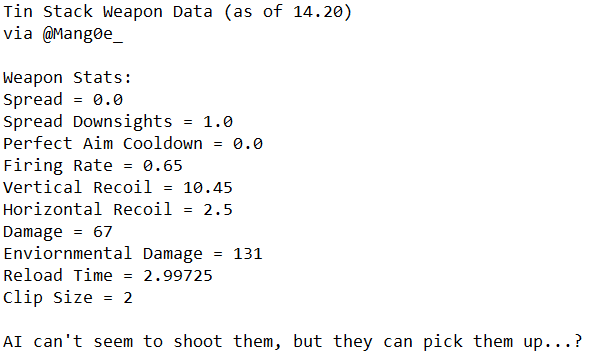 Posting on Twitter, Fortnite dataminer "Mang0e" thinks they've uncovered this chonky new addition that's described as a mix between a grenade launcher and a minigun. Talk about breaking out the heavy artillery.
The stats also pack a punch with this mythical weapon boasting a fire rate of 0.65 and 67 damage. Be warned though, it's got a tiny clip size of 2 and a reload of 2.99. Unfortunately, there are some conflicting views on the existence of the colossal hybrid, with gamers claiming it's been in the code for a while now. If this is the case, it could simply be the hybrid weapon is something that was planned but never quite came to fruition.
Mystique has a Mythic weapon in the works.
It's called "Mystique's Dual Auto Pistols", and it appears she will use 2 machine pistols, or twin Uzi's. The guns might have similar stats to the P90's Epic variant.
It looks like the machine pistols will finally be in the game!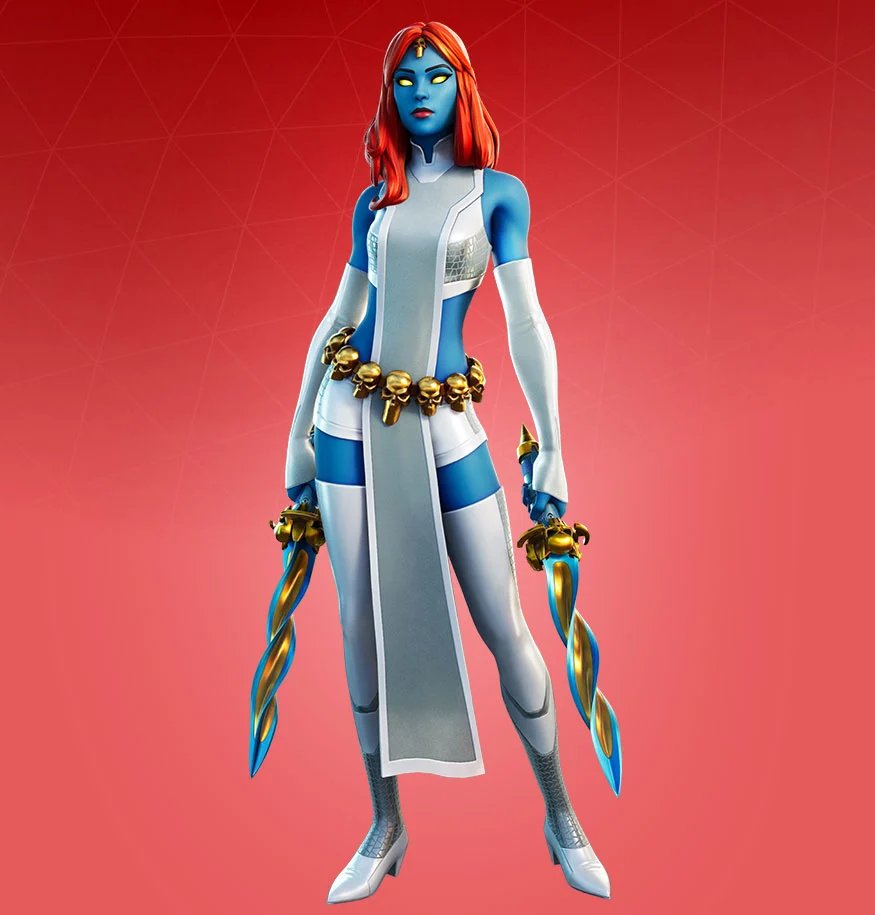 Elsewhere, there are hints of a possible release date thanks to a new weapon called "Mystique's Dual Auto Pistols". There have been rumours a dual auto-fire weapon could be landing soon, while the addition of Mystique to the name seemingly confirms it's coming before the credits roll on Season 4. Mystique has been with Season 4 since the start, but the fact she's getting some attention suggests she could become a boss soon.
Whether these leaks are legit or just another ghost in the code of Fortnite's massive meta, the tease of a humungous hybrid is one we should all be looking out for.
Stay up to date with all the latest esports and gaming news by checking out our social channels here: Twitter | Facebook
Images via Epic Games