Fortnite's latest Marvel POI has brought the Collector's Museum into the Chapter 2 Season 4 map.
17:30, 09 Sep 2020
Get ready to add to your "collection" with Fortnite Chapter 2 Season 4. This time, Epic Games' latest point of interest sees the Collector's Museum added to the marvellous Marvel-themed map. Those who've picked up a Marvel Comic or tuned in to the Marvel Cinematic Universe will know all about Taneleer Tivan. The villainous Elder of the Universe has been around the block a few times, and as his name suggests, has a penchant for collecting rare artefacts and species from around the universe.
In the MCU, the Collector was portrayed by Benicio del Toro, and played a minor role in the Infinity Saga. Ironically, the character is related to Jeff Goldblum's Grandmaster from Thor: Ragnarok, teasing that the egotistical maniacs could share the screen in the near future.
When it comes to the Collector's role in Fortnite, he's not quite on the level of Galactus being the big bad guy. Unlike fellow villains including Mystique and Doctor Doom, the Collector's skin doesn't actually appear in-game. However, his museum is proving to be an important tourist attraction.

Fortnite's licensing is wild. I just watched my boyfriend, dressed as Margot Robbie's Harley Quinn, get shot by Storm in her '90s look, who then performed a clip from a Doja Cat song while standing on part of The Collector's museum from GotG.
Unlike the Collector's museum holding a whole host of Marvel items, its an ode to Fortnite's past. It was added through one of the game's rift beacons which have allowed developers to slip more and more Marvel content into the map. Following in the footsteps of Ant Manor and the Black Panther monument, there's now "The Collection" making its mark as the latest landmark.
The Collector's Museum is a major POI and can be found to the east of Catty Corner. Head to the snowy mountain peak, and you should stumble across the Collector's Museum. Well, what's left of it. As with all these rift additions, being torn through time and space has left the museum in a bit of a state.
There are two floors to explore, and while there's not much of interest, it's a great spot to snap a picture. Inside, there's a series of glass cabinets, with relics from past seasons of Fortnite. You'll be able to find the Tilted Tower clock from Chapter 1, a pirate ship steering wheel, a picture of Tomato Town, ammo crates, and other important Fortnite memories, including a model rocket from the Blast Off event.
Idk if this is counted as a leak but the 1st part of the collector's museum is here and i took a pic of it and the most important parts (in my opinion) Tilted Towers, Flush Factory, Tomato town returning??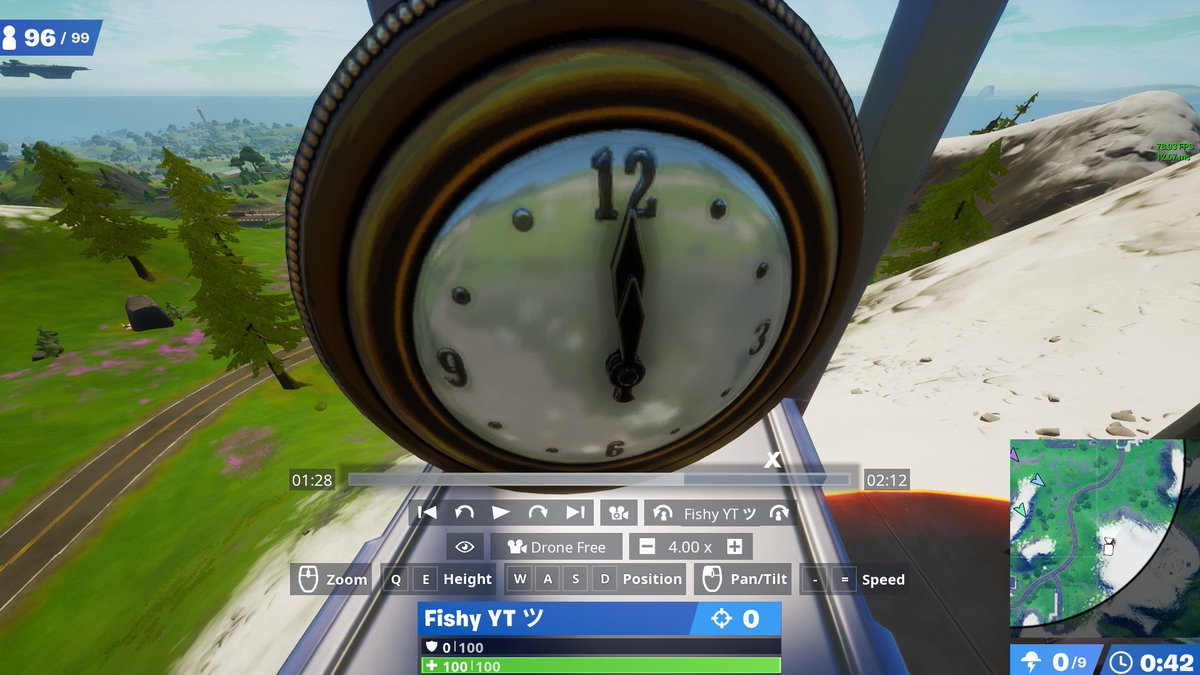 It's unclear whether any new items will be added to the Collector's collection, but with more rift beacons appearing on the map, Epic definitely isn't done with expanding its own Marvel lore. When each new POI is added, the rift beacons seem to be getting stronger - hinting that Fortnite is heading toward its own Avengers: Endgame.
While the Collector is out there somewhere in Fortnite, players are expecting to see Galactus actually land on the map before the current season comes to an end. Dataminers have already discovered potential skins for heroes like Black Panther and Spider-Man, so we're hopeful there's a chance to play as a supersized Galactus - or at least go up against him - before the final credits roll.
Stay up to date with all the latest esports and gaming news by checking out our social channels here: Twitter | Facebook
Images via Epic Games | Disney