A huge in-game event is due to take place, but what is it?
18:00, 30 May 2020
Fortnite Chapter 2 Season 2 has been going on for what seems like a long time to players. Epic Games has not only recently extended the season's release by a week, but they also extended the season for a month back in April.
The end of April was supposed to be the end of Chapter 2 Season 2 and the beginning of Chapter 2 Season 3, but due to dire circumstances involving the coronavirus pandemic, Epic Games announced the new season would be delayed. Now, they are pushing back the start date for Season 3 from June 4 to June 11.
In a Twitter response to the official announcement that Season 3 would be delayed, Donald Mustard stated that over 1,000 people were working from home to kickstart the next season, which could be a reason for the delay of a week.
So proud and humbled by the talent and dedication of the 1000+ people working, from their homes, to make Fortnite awesome everyday. Can't wait for you to see what's coming...
However, one thing remains extremely interesting: the countdown timer is still going, however, and is set to go off on May 30, 2020 at 2:00PM EST. There are two countdown timers in-game: one on Midas's desk and the other in the Fortnite main lobby. This could be an indication that the Chapter 2 Season 2 live event is set to occur on May 30, 2020. Players are wondering what the scale of this event is going to be, especially since the timer is still going even after the announcement that the new season would be delayed.
In the official Epic Games announcement that Season 3 was being delayed, an event called The Device was announced, with a set date of June 6, 2020 at 2:00PM EST. Fortnite players are unsure whether or not this is linked to the countdown timer or the delay itself, but one thing is for certain: Fortnite Chapter 2 Season 2 has housed some massive changes to Fortnite and Epic Games are not going to let it go out without a bang.
Chapter 2 Season 2 brought players the Astronomical Tour, Party Royale Event, and now the first-ever high-profile film trailer ever featured in a video game has been shown on the Party Royale Island. Christopher Nolan's film, Tenet, was teased to players on May 21 on Island's Big Screen.
In another Twitter post, Donald Mustard, the Worldwide Creative Director of Epic Games, stated that the idea for the movie's trailer playing in Fortnite came during an actual phone call with Christopher Nolan. Mustard and Nolan were discussing their love watching trailers at a movie theatre, which due to coronavirus could not happen. Mustard posed that Fortnite could be the next best thing and shortly after, the Tenet trailer premiered in Fortnite!
The idea of debuting the TENET trailer came from a phone call with Christopher Nolan. We were all talking about our love of seeing new trailers in a THEATER and how sad we were that we can't do that right now - but how maybe this could be the next best thing. Hope you love it!
This highlights how big of an impact Chapter 2 Season 2 has had on Fortnite itself. Chapter 2 Season 2 has been the season that has been extended the most, however, so much has happened throughout, including changes to the core gameplay of Fortnite itself with the Party Royale Island and the many events it has garnered.
The Tenet trailer is apparently just the beginning, as well. A full Christopher Nolan film has been teased to stream for free on Fortnite this summer. This announcement was made shortly after Tenet's trailer premiered in-game. Players are wondering which film is going to be screened, but a date and title have not been specified at the moment. Fans can only speculate at this point, but they are extremely excited for which Nolan film will hit The Big Screen in Fortnite.
Just announced during the Tenet trailer premiere - Christopher Nolan is bringing one of his iconic films to
@FortniteGame
this summer for a full length free screening for fans!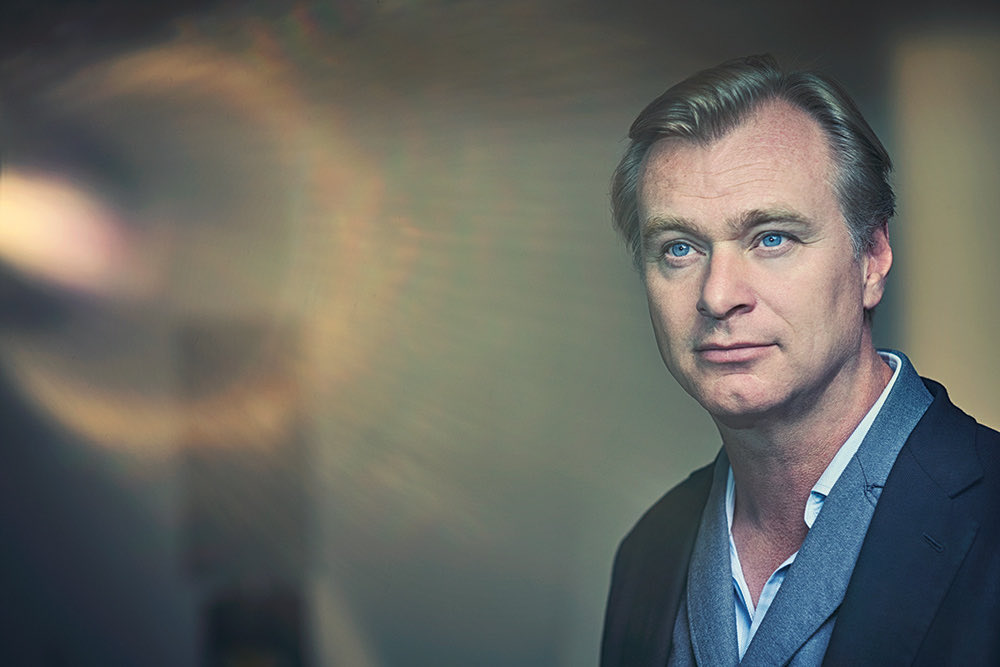 Despite all of the ground-breaking events that have taken place in Chapter 2 Season 2, dataminers and players alike have been scouring the game for any indications of what Season 3 will bring. In April, dataminers found swimming animations, which could clue that the next season could have a nautical theme. With the player hype surrounding the potential release of Aquaman with season 3, this theory might not be far off, but sadly, players can only speculate until the actual release of the newest season.
Also according to dataminers, a couple of new patch releases should signal the end of Chapter 2 Season 2, as these updates will contain vital Season 3 data and hidden game elements. Only time will tell when these releases occur, but players are keeping a close eye to make sure they don't miss the start of something big.
FortniteLive was updated today because there was a STW content update, this means 12.60 is not gonna be this week.. but here's how i think it'll be:
- May 20th-21st -> 12.60
- May 27th-28th -> 12.61
- June 4th -> 13.00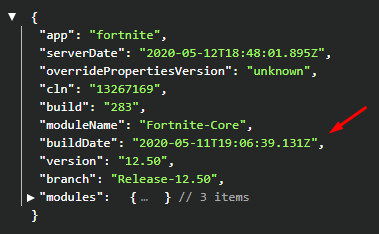 The doomsday device in the background of the office in Fortnite also seems to be growing, with the new season looming on the horizon. During the past few weeks, players have noticed new tubes that connect to the device are being added. Some of these tubes are being added weekly. Players are wondering just how big the finale to Chapter 2 Season 2 will be, especially since Epic Games hasn't had a season finale proper since last year.
One thing is for absolute certain, however. Epic Games has officially announced a Season 3 launch date, June 11, and has set an event called The Device in stone for June 6. The scale of these events is unknown, but one thing is for certain: with a big season has to come a proper send-off … and the send-off for the pinnacle season that brought us Tenet, the Travis Scott Astronomical Tour, the Party Royale Concert, and so much more is going to have to be a big one.
Images via Epic Games