The Charge's coaching staff is as experimental as it is exciting.
13:52, 30 Nov 2020
The Guangzhou Charge have signed former players Dae-min "Daemin" Kim and Se-hyeon "Neko" Park as assistant coaches for their Overwatch League franchise. They will be serving under the recently-appointed head coach Ji-won "Arachne" Lee.
⚡️The Charge coaches team assembles!
⚡️Welcome Dae-min "Daemin" Kim and Se-hyeon"Neko" Bak join us as assistant coaches!
⚡️Ecstatic to have you to the fold, let's
#ChargeForward
together in the future!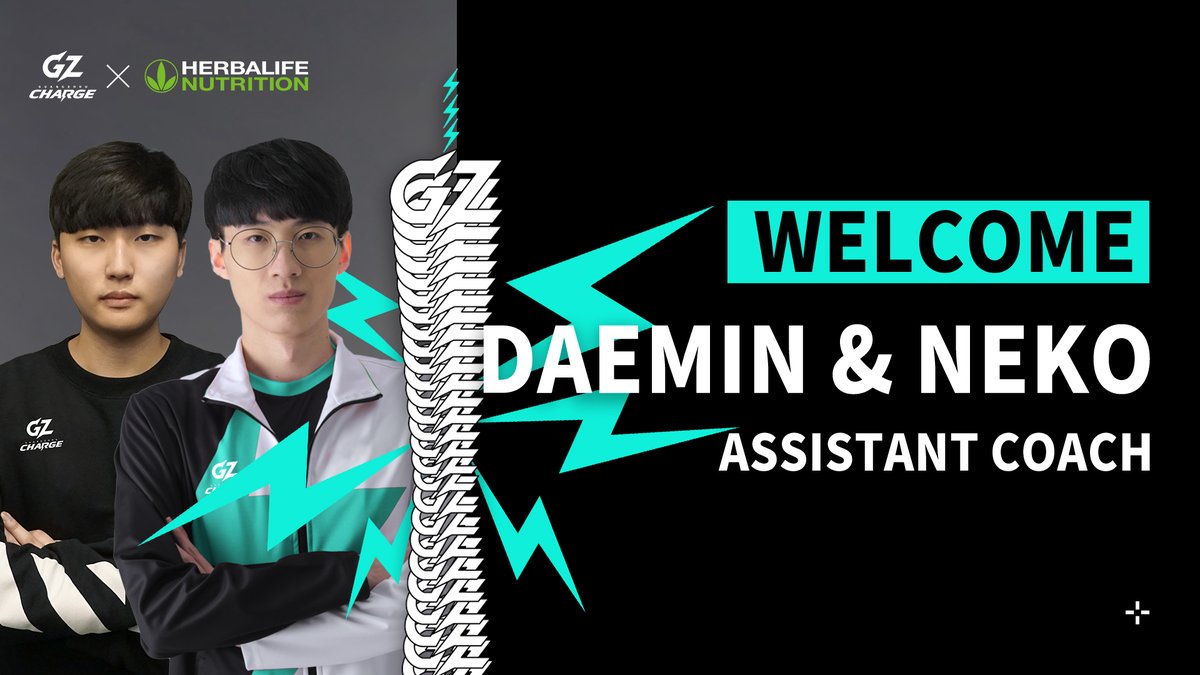 Daemin joins the Charge from South Korean talent forge Element Mystic for which he had been a coach for since July of this year. Previously, Daemin had played for the Shanghai Dragons coming in the team mid-way through their notorious first season in the Overwatch League, through which the team had lost all of their 40 regular season matches. After his time with the Dragons, Daemin moved on to Blank Esports as well as Meta Athena, but couldn't find his way back into the Overwatch League as a player.
For Neko, the change to the coaching position is rather recent, having played for Contenders Korea Winner O2 Blast during the summer of 2020. During the inaugural season of the Overwatch League, Neko had been considered one of the best flex supports in the league playing for the Boston Uprising. After his transfer to the Defiant, the perception around his career changed and he left the Overwatch League, switching positions to main support for O2.

The Guangzhou Charge are shaping up to be an exciting team concept, counting on a lot of rookie talent on top of seasoned veterans of their established core. Moreover, the coaching staff themselves are relatively unproven in their roles, leaving room for exciting potential coming into season 4.

Stay up to date with all the latest esports and gaming news by checking out our social channels here: Twitter | Facebook | Discord
Image via Blizzard Entertainment